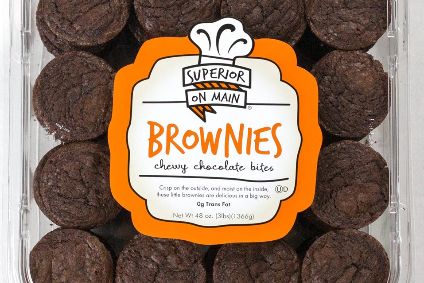 US-based sweet baked goods company Hostess Brands is to sell its in-store bakery arm Superior Cake Products to local peer Sara Lee Frozen Bakery for US$65m.
The Twinkies and Ding Dongs owner said the disposal would allow it to concentrate on its "core competencies".
Hostess plans to use the proceeds from the transaction to pursue a "range of potential strategic options", including reinvesting in its business, de-leveraging its balance sheet and pursuing potential acquisitions.
In May, Hostess revealed plans to relocate its main distribution centre as it sought to improve cost efficiencies following a drop in first-quarter profits.
Superior Cake Products has been baking products for more than a century, producing a range of sweet goods including eclairs, madeleines, brownies, cookies and other offerings using the Superior on Main brand.
Missouri-based Hostess acquired Superior Cake Products for approximately $51m in 2016. Announcing the disposal yesterday, Hostess said it grew Superior Cake Products' annual net revenue from $33m to $43m over a three-year period.
Andy Callahan, president and CEO of Hostess, said, "Superior has been a high performing business and we believe that it will continue to thrive in Sara Lee Frozen Bakery's portfolio as we focus our future investments on areas of our business that better leverage our core competencies and pillars for growth."
Sara Lee Frozen Bakery is a business formed last year following the sale of a clutch of brands owned by Tyson Foods to private-equity firm Kohlberg & Company.
Craig Bahner, CEO of Chicago-based Sara Lee Frozen Bakery, said: "We are thrilled to add Superior to our portfolio of established and iconic brands. This acquisition accelerates Sara Lee Frozen Bakery's strategic goal of expanding our presence in the high-growth in-store bakery category."
The transaction is expected to close during the third quarter of this year.