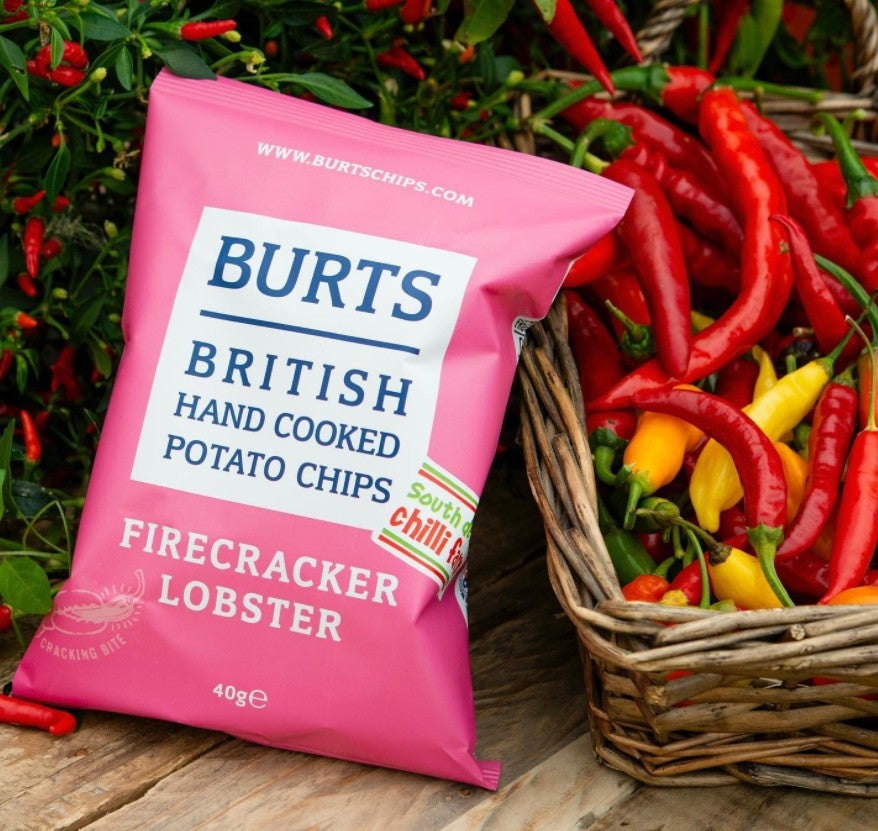 Investor-backed Europe Snacks has acquired the UK-based crisps and popcorn business Burts Snacks.
The transaction, struck for an undisclosed sum, is expected to close in March. Dave McNulty, who became managing director of Burts Snacks in 2020, will remain with the business, while the company's two UK manufacturing facilities in Plymouth and Leicester will also be retained.
Burts Snacks, headquartered in Plymouth on the south-west coast of England, was set up as a family-run entity in 1995 by Richard Burt. The business was fully owned by shareholder Jitendrakumar Patel, who is also chairman of London-based food company Empire Food Brokers.
Paris-based Europe Snacks is backed by private-equity firm Apax Partners and primarily serves "third-party brands" with own-label snacks, according to a statement announcing the deal. The strategy behind the transaction is to accelerate the acquiring company's "growth in Europe's largest snacking market".
Etienne Lecomte, the CEO of Europe Snacks, said: "Within a highly uncertain economic context, it is key to reach a size that allows us to keep investing in our people and in our factories. Thanks to the trust of our shareholders, it has been made possible and I am very proud to welcome the Burts team to the group."
Europe Snacks has factories in France, the UK and Spain. The business, founded in 1990, supplies products such as peanut, quinoa and lentil snacks and employs more than 1,800 people.
The company entered the UK market in 2016 with the purchase of Kolak Snack Foods and also owns Grupo Ibersnacks in Spain, acquired in 2018.
Burts Snacks' chairman Patel added: "Since investing in the company back in 2006, it has been a very enjoyable and impressive journey. I am convinced this acquisition will open up new opportunities as both businesses are complementary to each other and share deep common values."
Popcorn became part of Burts Snacks' portfolio in 2018, when it purchased UK peer Savoury & Sweet, a manufacturer of own-label snacks and the owner of the Lord Poppington's brand. The parent company supplies the major UK supermarkets Tesco, Asda and Morrisons, and also pub outlets and other foodservice establishments.
See Just Food's interview with MD Dave McNulty: "We're happy with our growth agenda" – Burts Snacks' organic push in pursuit of sales goal