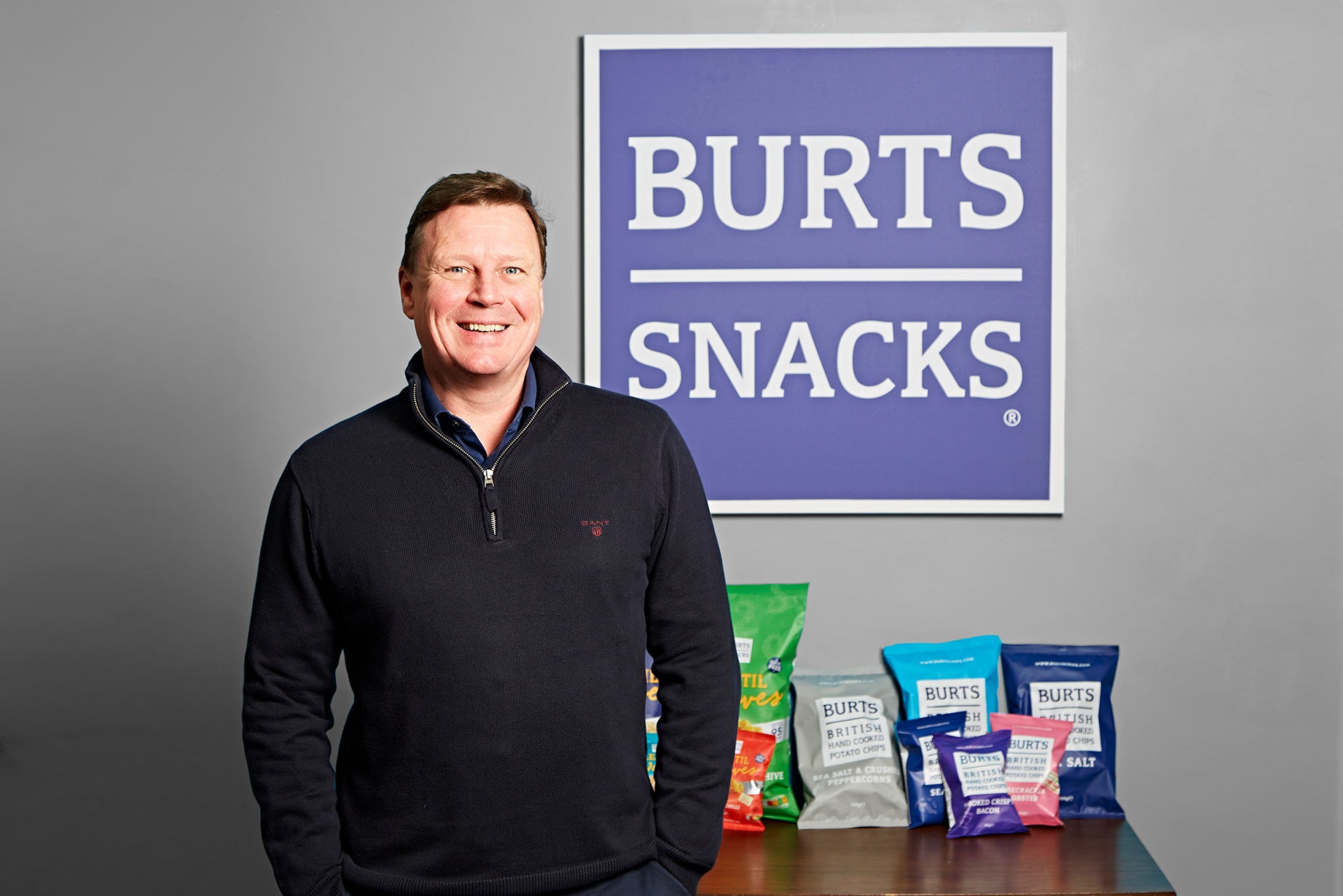 It's been an eventful few years for Burts Snacks following a name change, a new managing director, an acquisition and the coronavirus pandemic, which has been a set-back to becoming the leading independent snacks business in the UK.
Dave McNulty, a former Kraft Heinz and Coca-Cola executive, succeeded David Nairn as Burts Snacks' long-standing managing director last year. Nairn moved to the roles of non-executive director and company secretary having rebranded the company from Burts Chips in 2019 to better reflect the nature of the business on the back of the first and only M&A deal the previous year for popcorn maker Savoury & Sweet.
With that transaction, Burt Snacks inherited a second manufacturing facility in the East Midlands city of Leicester to add to the firm's plant at its headquarters in the south-western city of Plymouth. Both have recently received investment to boost capacity for the Burts potato crisp brand, its better-for-you offering in Burts Lentil Waves and Savoury & Sweets' Popcorn & Me line. It also has licensing agreements with Guinness, Jim Beam and condiments maker Levi Roots.
Speaking to Just Food, McNulty says he has no plans to pursue further acquisitions, preferring to "consolidate" resources having ploughed around GBP12.6m (US$17.4m) into its factories over the last three years, with the Leicester plant recently receiving GBP2m for a new production line.
"We've got this ability to grow our capacity organically, so we're not looking at external M&A. We are quite happy with our own growth agenda as it is and what we're returning, and it would be good to harness that and then think about what the next phase is," McNulty explains.
Nairn had set out a target to achieve revenues of GBP100m by 2022 from the GBP56m he estimated for 2019 but the goals have been disrupted due to a loss in income from the out-of-home business directly as a result of Covid-19, particularly the pub trade.
How well do you really know your competitors?
Access the most comprehensive Company Profiles on the market, powered by GlobalData. Save hours of research. Gain competitive edge.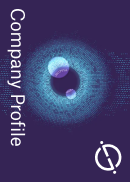 Company Profile – free sample
Thank you!
Your download email will arrive shortly
Not ready to buy yet? Download a free sample
We are confident about the unique quality of our Company Profiles. However, we want you to make the most beneficial decision for your business, so we offer a free sample that you can download by submitting the below form
By GlobalData
However, Burts Snacks has been helped by its presence in private label and co-manufacturing to complement its branded offering in retail, which for the time being is dominated by listings at supermarkets in the south-west with the likes of Tesco, Asda, Morrisons and The Co-op.
McNulty confirms 55% of Burts Snacks' revenue comes from own label and 15% from its brands, which is expected to rise to 25% in two to three years, and the rest is generated from its co-manufacturing operations. Foodservice accounts for 70% of the company's branded sales and the MD aims to at least retain that as the UK economy fully opens up from lockdowns on 19 July.
Describing the GBP100m as an "ambitious growth target", McNulty says: "I think the pandemic has put that back somewhat. We did the GBP56m in 2020 so that's been great. We are well on the way to that GBP100m milestone – GBP90-100m I would say is where we would target being but I think it'll be more 2024 before we get to that."
Trading through Covid-19
The MD gives a sense of the existing and future business environment related to Covid, which tended to push up demand for snacks when consumers were once confined to their homes at the height of the restrictions.
"The hospitality sector where the Burts brand was very prominent that's had a hard time, that really did have a hard time. But we were kind of insulated against it because the supermarkets had a surge of business, particularly online. That part of the operation has been hugely successful, and it continues to go at a rate of knots for branded and private label.
"And what's great now is as we see the recovery of hospitality, we're actually enjoying unprecedented growth because we've navigated nicely through it and coming out the other side in a much stronger position than perhaps we were back in 2019."
He continues: "Every side of the business is growing rapidly – in the last five years we've grown at just under 300%. Our own-label businesses are hugely strong and doing very well but our co-manufacturing business is also growing, and the fastest-growing part of the business is the brand itself. Own label is the mainstay, but we're balancing the portfolio up.
"I really am so encouraged because we lost a lot of the pub sales where we were quite strong, and the hospitality trade that really suffered, which had been a big part of our business. But one thing that I think we've got is unbelievably loyal customers."
McNulty also addresses some of the pertinent issues affecting UK food manufacturers around the Government's recently announced restrictions on foods high in fat, salt and sugar (HFSS), the haulage driver shortage and inflation.
"What we are focusing on is really the development of our better-for-you portfolio, so we've got Lentil Waves and we're looking at other innovation in that area. It's quite hard to get to HFSS compliance because what makes food taste great is seasonings, salt and oil. So it's hard to do but we think we are well on that journey and we're quite excited about some of the innovation that we've got in the plan. It's a good challenge.
"We welcome the Government's stance around obesity and I think they're doing the right thing. We very much support it in terms of it will encourage moderation. But it's incumbent on us to do something about it. I went through the imposition of the sugar levy, and the soft drinks industry was remarkable in how it adapted. I think the snacks industry will respond accordingly."
Burts Snacks is "managing through" the driver shortage, which McNulty sees as a short-term problem, as he does with inflation, where the company is doing its best not to burden the consumer.
"We need to find ways of cost-optimising to make sure that we keep prices where they need to be. We've managed to absorb most of it where we can, working with our own supply base and customer base to make sure that we try and keep it as low as we possibly can keep it."
Founded in 1995 by Richard Burt, the company is now effectively a family-owned business under the auspices of 100% shareholder Jitendrakumar Patel, who is also chairman of London-based food company Empire Food Brokers.
Alongside the company's growth strategy, it is pursuing corporate responsibility initiatives that include a two-year partnership with the Royal National Lifeboat Institution where the RNLI's branding will appear on select crisp packets from June. Burt Snacks is seeking B Corp status, too.
"We've all got that sort of fiduciary responsibility to deliver financially but we need to have a bigger responsibility than that. We want to be Britain's leading independent snack company in the best possible way we can – a better planet, looking after your employees, and looking after your communities – a huge part of what good businesses should be like," McNulty says.
"And there's a huge focus in our company on B Corp accreditation and we're well on our journey. It's a continuous journey that we have to go on to just be better and more of a force for good to lower our carbon footprint and work with the RLNI."
Burt Snacks' retail distribution is restricted to the south-west region of England where it sources potatoes from local farms starting from the early harvest season in Penzance and moving up through the rest of Cornwall and into Devon, and then into Hampshire in the south east. "If you can combine the best quality potatoes with the best seasoning, and the highest quality oil, you've got a good recipe," McNulty says.
"We've not traditionally been a supermarket brand, principally because we always see ourselves as this artisan [regional] crisp business that's been a great party to the hospitality trade, and we liked to keep it that way. But as demand has gone up in the south west, you can't really ignore the supermarket business.
"I think we'll balance it over time as it would be a stretch to go running after the product being distributed everywhere. I think what you have to do is build the right business case and the right demand profile for it. From Bristol going east and south would be the way to do that."
Burt Snacks' overseas presence
Exports are a small part of Burt Snacks' branded business, accounting for about GBP2m in revenues from 20-plus markets that include Europe, Asia, Australia, the US and the Middle East.
In Europe, the company is present through distributors in markets including Germany, Italy, the Netherlands, France and Greece. Switzerland has just been added to the roster with a listing in local retailer Migros.
Singapore, Hong Kong, the Philippines, China, Taiwan and Australia make up the count in the Asia Pacific. Australia is Burt Snacks' largest overseas market while China is a "strong market for us", McNulty says.
"There are pockets of business but they're not huge swathes of business and I think that presents us with opportunities to grow. What we've tried to do is say let's focus on the biggest opportunities, so the next one will be really to go to the other European markets and we're expanding very rapidly in the Middle East, particularly the UAE, where there's an appetite for British produce," he explains.
However, McNulty suggests in the past the company perhaps moved too fast in expanding the export side of the business and, for the time being, will focus on the present overseas destinations.
"Probably one of the things as a business that we tried to do is go far and wide and be all things to all people. But that's been too fast and I think what we've got to do is focus on core markets and really get them right, and when you get them right, you can extend your distribution. Rather than being 54 markets, I'd rather be in 24 and double the business in them and then grow again."
He adds with respect to Burt Snacks' licensing agreements: "Guinness, in particular, has been a real engine for that export growth but increasingly we're seeing Burts be that engine, so that will continue. It will be a principal strand of our growth agenda."
June was an "extraordinary" month in pursuit of that agenda and one of the challenges going forward is catering to that demand in terms of manufacturing capacity, hence the recent investment in the Leicester plant and more to follow in the third quarter, McNulty says.
"The challenge is building the capacity to keep up with the speed of the growth. And then it's about understanding the shape of the business and where the business is going to come from. If it's going to come in popcorn and the health-and-wellness side of the business, it's about how you gear yourself up for that growth and that demand.
"So really it's about harnessing the growth potential and getting it to that 100 million pounds. It's there if we do the right things in the right order."