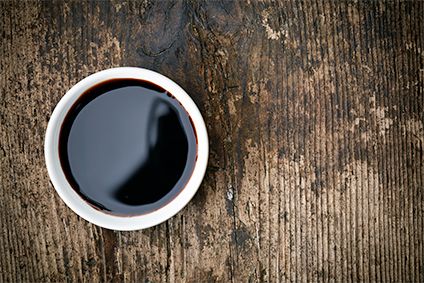 Granarolo, the Italian firm selling off assets outside of its core dairy business, has announced the disposal of its balsamic vinegar and condiments operation Fattorie Giacobazzi to a local company.
Monari Federzoni, which claims to be Italy's joint leader in the balsamic vinegar market, is buying the assets for an undisclosed sum following an agreement with Granarolo. Both Monari Federzoni and family-owned Giacobazzi produce balsamic vinegars originating from the Italian province of Modena.
Giacobazzi was founded in 1988 and posted a turnover in 2019 of EUR14m (US$17.2m) based on output of around 5.5 million litres. Exports represent 90% of its business across more than 13 countries, with North America accounting for 47% and the UK and Ireland 13%.
The company operates two factories in Modena and produces branded vinegars under the names Fattorie Giacobazzi, Nonna Carlotta, Carlo Magno, Balsaurum and Dispensa Ducale, and also manufactures for private-label customers.
Monari Federzoni is run by president and CEO Sabrina Federzoni, who said in a statement the acquisition will enable the company to consolidate its market position in the Modena balsamic vinegars sector.
Following the deal, the aggregate turnover of Monari Federzoni and Giacobazzi will be around EUR32m.
Gianpiero Calzolari, the president of Granarolo, said the asset disposal is reflective of its focus on milk and dairy "derivatives" and at the same time the company is eyeing acquisitions in Italy and overseas.
Last October, Bologna-based Granarolo sold its Pandea baked goods business to local breadmaker Morato Pane and was also reportedly seeking to offload its stake in pasta producer Pastificio Granarolo. just-food asked Granarolo for an update on that planned disposal but a spokesperson said the company had nothing to share.
On the deal front, in 2019 Granarolo raised its stake in cheese maker Venchiaredo. And outside of Italy, the previous year it bought the UK's Midland Food Group, which has a limited presence in dairy and also manufactures frozen foods and cooked meats.
Calzolari said: "With a view to simplifying the business model, we are implementing a focus on milk and its derivatives market. We are already working on new acquisitions both in Italy and abroad.
"We express great satisfaction for being able to close an important transaction in the name of Italian continuity of ownership, with a solid company, with tradition and focused on the balsamic vinegar market."