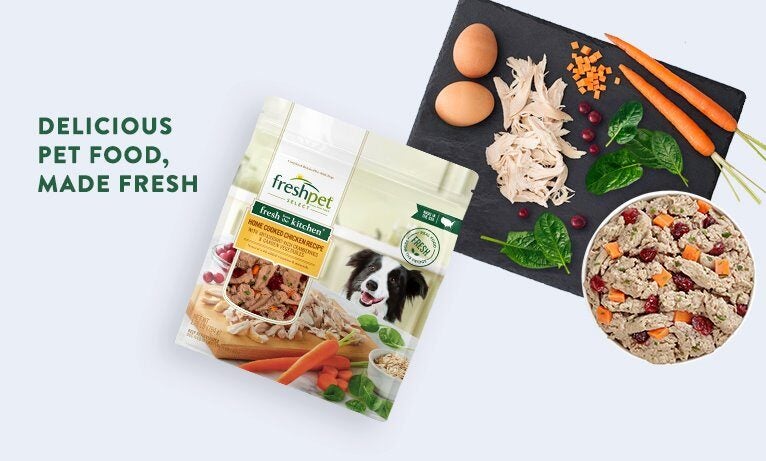 Jana Partners has railed against US pet-food maker Freshpet over governance changes that could impact the activist investor's ability to get board seats.
New York-based Jana, the largest shareholder in Freshpet with a 9.3% stake, is dissatisfied with the pet-food group's performance and is recommending directors to its board.
But in a letter sent to Freshpet yesterday (25 May) and seen by Just Food, Jana said Freshpet's "eleventh hour" decision to cut the number of directors standing for re-election at this year's annual general meeting hinders its ability to run a proxy fight.
It has called on New Jersey-based Freshpet to "immediately rectify highly entrenching actions intended to disenfranchise shareholders and manipulate [the] shareholder vote", action it said is "a desperate attempt to entrench Freshpet's incumbent directors".
In the letter sent to Freshpet's legal counsel, Jana managing partners Barry Rosenstein and Scott Ostfeld, said: "The Freshpet board has a track record of poor decision making, lax oversight and apparent disregard for corporate governance. The board's latest stunt – reducing the number of directors up for election amid a contested annual meeting and abruptly accelerating its date – is an overt attempt to influence the shareholder vote and underscores why board change is desperately needed."
Last week, Freshpet named director Walt George as its new board chair, the latest in a series of executive moves at the business. George is set to be appointed chair after the annual meeting.
Freshpet has also appointed former Conagra chief supply chain officer David Biegger as a board director.
News agency Reuters reported that Jana may take the matter to Delaware Chancery Court where corporate battles are decided.
On Tuesday (24 May), Jana, which first invested in Freshpet last September, announced it would be nominating four candidates to Freshpet's board at the company's annual meeting, scheduled for 25 July. Former Kraft Foods CFO Timothy McLevish and Kurt Schmidt, the ex-CEO of US pet-food company Blue Buffalo, are two of the four Jana picks.
In a letter to Freshpet shareholders, Jana hit out at Freshpet's use of capital, the scheduling of the pet-food company's AGM and the wider business interests of Scott Morris, the company's president and COO.
"Freshpet has consistently struggled to execute and failed to achieve its potential, leading to a 74% decline in its stock price in the year prior to our involvement in the company," the letter read.
A Freshpet spokesperson responded: "We are hopeful to avoid a distracting proxy fight as the management team continues to focus on driving growth and margin expansion as demonstrated in recent quarterly performance."
In August last year, Freshpet, alongside disclosing quarterly losses, launched an "operational improvement plan" to improve efficiency and profitability.
In March this year, Jana described a move by Freshpet to raise capital as "ill-conceived" and "baffling".
Freshpet makes refrigerated, high-end pet food and is valued at $3.2bn. It has a factory in Bethlehem, Pennsylvania, and a kitchen in Ennis, Texas. The company sells in supermarkets, grocery stores and pet stores across the US, Canada and Europe and has D2C online delivery in a partnership with Tesco.
Just Food has asked Freshpet for its reaction to Jana's latest letter.