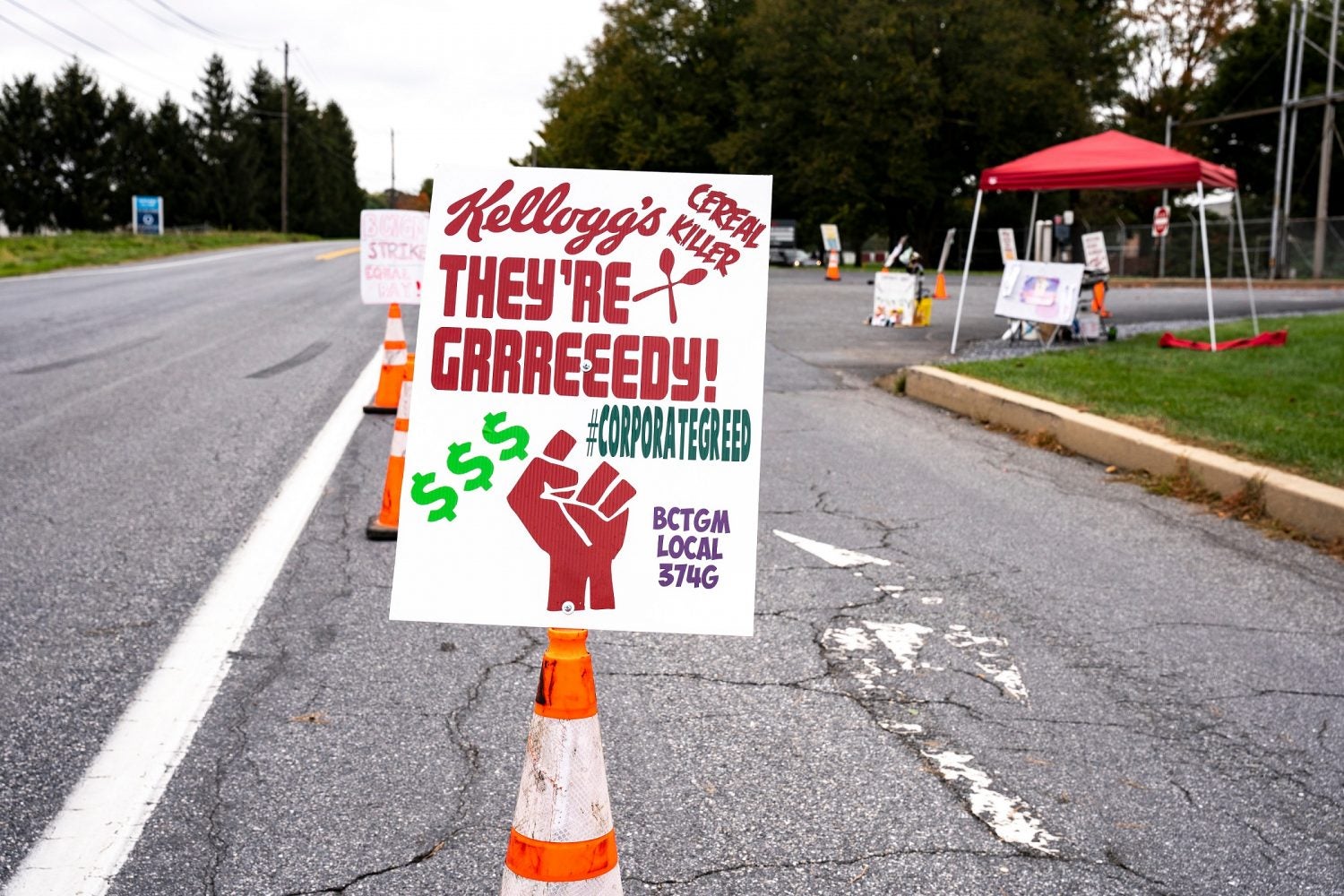 Ten days after Kellogg vowed to replace striking workers at four US cereal plants, a decision that spurred a backlash from President Biden, a second, tentative agreement has been reached with union officials.
The Special K owner announced during US business hours yesterday (16 December) it had "reached a recommended tentative agreement for a five-year labour contract" with the Bakery, Confectionary, Tobacco Workers and Grain Millers International Union (BCTGM). The 1,400 workers, who have been engaged in industrial action at facilities in Nebraska, Michigan, Pennsylvania and Tennessee for at least two months, will vote on the new offer by Monday, with results due "early next week", Kellogg said.
On the 7 December, the Fruit Loops maker revealed it planned to replace the workers after they rejected a sixth proposal put forward since negotiations began on 8 September over pay and benefits. The tentative agreement, which included a 3% pay increase for so-called legacy staff, was "overwhelmingly" rejected.
A week ago, the White House put out a statement saying Biden was "deeply troubled" by Kellogg's plans, and urged workers and the BCTGM "to commit fully to the challenging task of working out their differences at the bargaining table in a manner that fairly advances both parties' interests".
Kellogg chairman and CEO Steve Cahillane said yesterday: "We are hopeful our employees will vote to ratify this contract and return to work. We value all of our employees. They have enabled Kellogg to provide food to Americans for more than 115 years."
A spokesperson for the BCTGM said the union would not be commenting ahead of its members perusing the agreement over the weekend before casting votes.
The Frosties brand owner added "the agreement does not take away anything from our employees. In other words, we are not requesting any concessions from the union."
Kellogg's statement yesterday was light on the specific details of the latest agreement. It includes increased pay for all employees and a cost-of-living adjustment (COLA) from year one.
And "transitional employees have an accelerated, defined path to legacy wages and benefits as compared to the current contract", while the agreement also expands "already very attractive healthcare benefits across the board".
Pension benefits will also be increased.