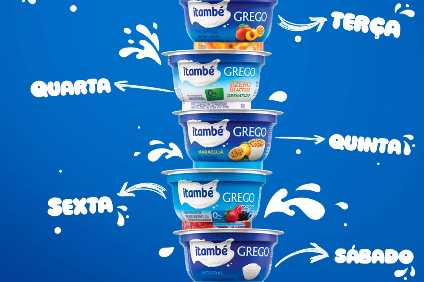 French dairy group Lactalis is said to be lining up to buy Brazilian counterpart Itambé Alimentos in the first half of 2018.
The deal is reportedly valued at US$600m, Reuters reported a person familiar with the transaction as saying, who wished not to be named because the discussions are private.
The purchase will be conducted through Cooperative Central dos Produtores Rurais de Minas Gerais (CCPR), a cooperative of milk producers based in the state of Minas Gerais and which owns Itambé, according to a separate joint statement Reuters said the companies have issued.
Inclusive in the transaction, which is subject to regulatory approval, is a long-term supply contract between CCPR and Itambe.
Itambé is Brazil's largest dairy exporter with markets in more than 100 countries. The company's brands include those of its namesake, Goody, Nolac and Precioso.
Until September, Itambé was co-owned by CCPR and another Brazilian dairy business, Vigor. However, that month, Vigor was sold to Mexico's Grupo Lala and CCPR exercised an option to buy its co-investor's shares in Itambé.
Privately-owned Lactalis already has extensive operations in Brazil. In 2014, Lactalis, through its majority-owned, Italy-based dairy business Parmalat, acquired 11 dairy plants in Brazil from local food processor BRF.
So far in 2017, Lactalis has struck a deal to buy US organic dairy business Stonyfield from Danone for $875m and, in the same month, Romania's competition regulator cleared the way for the company to buy Covalact and Lactate Harghita.