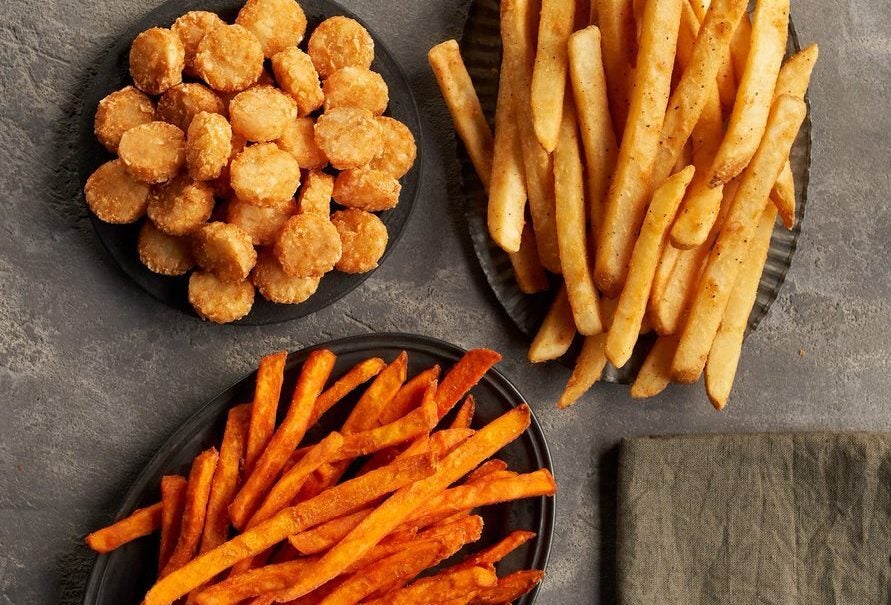 Lamb Weston is building a second French fries manufacturing plant in Argentina at a cost of US$240m.
The US-based frozen potatoes and vegetables business said the new facility, which is expected to be completed by mid-2024, will create around 350 jobs and is being constructed with its local joint-venture partner Sociedad Comercial del Plata.
New-York listed Lamb Weston entered the partnership – Lamb Weston Alimentos Modernos – in 2019 with an equally split holding of 50%. Announcing the French fries project in Mar del Plata, Buenos Aires, the Idaho-based business said it "recently" increased its stake to 90%.
President and CEO Tom Werner said: "Our investment in a new french fry processing facility demonstrates our continued confidence in the growing global market for frozen french fries, and our commitment to serving our customers in Argentina and the broader South American market.
"We're grateful for the partnership of Sociedad Comercial del Plata, and the expertise they've shared over the last three years. We felt it was the right time to increase our interest in the joint venture, and we look forward to continuing to work with them as we expand in the region."
The Mar del Plata facility is expected to produce more than 200 million pounds of frozen french fries and other potato products a year, Lamb Weston said. The company's other Argentina plant is located in Munro, Buenos Aires.
Lamb Weston has been expanding production in other countries. Through its European joint venture – Lamb-Weston-Meijer – the company revealed a plan to build a French fries plant in the Netherlands last year, and add capacity at another in Idaho.
Its annual results were reported in July for the 12 months to 29 May. Sales rose 12% to $4.1bn but operating profit fell 6% to $444.4m due to higher manufacturing and distribution costs.
The company explained: "The higher costs per pound primarily reflected double-digit cost inflation from key inputs and higher transportation costs. The increase in costs per pound also reflected higher raw potato costs due to the impact of extreme summer heat that negatively affected the yield and quality of potato crops in the Pacific Northwest in fall 2021, the effects of labour and commodities shortages on production run-rates, as well as lower raw potato utilisation rates."
Adjusted EBITDA dropped 3% to $726m, while net income was down 37% at $201m, partly reflecting an impairment charge from Lamb Weston's Russia exit.