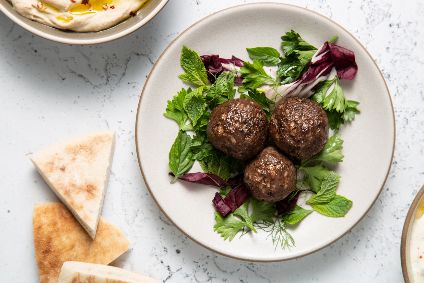 Cell-based meat start-up Memphis Meats has secured US$161m in new funding to bring its products to market, with Tyson Foods once again among the consortium of investors.
US-based meat giant Tyson was one of the previous participants in a funding round in 2018 for Memphis Meats through its venture capital arm Tyson Ventures, while millionaire businessmen Richard Branson and Bill Gates are also investing in the company again.
Memphis Meats, which is developing meat products directly from animal cells, said in a statement today (22 January) it will use the funds to build a pilot production plant, expand its team and to "hit a major milestone of launching products into the market". However, the company has not set an actual launch date.
Uma Valeti, Memphis Meats' co-founder and chief executive, said: "Memphis Meats is revolutionising how meat is brought to every table around the world. We are providing compelling and delicious choices by producing real meat from animal cells, its natural building blocks. Cell-based meat is poised to dramatically expand humanity's capacity to feed a growing global population while preserving our culinary traditions and protecting our planet."
Other existing and new investors in the Series B round include Singapore's government investment vehicle Temasek, meat and commodities giant Cargill, Threshold Ventures, Future Ventures, SoftBank Group, Norwest, Kimbal Musk, Fifty Years, and CPT Capital.
"This round extends the Memphis Meats' coalition to Asia, which is a strategically valuable market for cell-based meat and faces significant challenges in meeting growing demand for meat," the Berkeley, California-based company said.
Total investment to date now amounts to $180m, according to Memphis Meats, which claimed to have developed the world's first cell-based meatballs in February 2016 and the world's first cell-based poultry in March 2017.
Earlier this week, TurtleTree Labs, a Singapore company developing cell-based milk, said it had secured an undisclosed amount of funding from a group of investors.
Last week, two other cell-based protein businesses announced investment: the Netherlands-based, cultured beef start-up Mosa Meat and BlueNalu, a US company focused on cell-based seafood.
just-food analysis from October 2019: How can cell-based food reach scale?