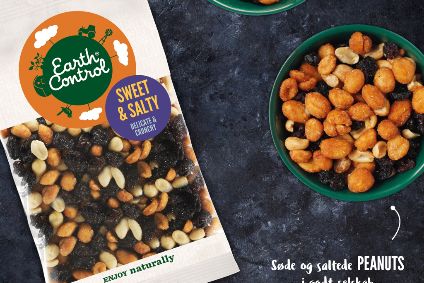 Sweden-based food group Midsona has acquired Danish fruit-and-nuts business System Frugt for SEK298m (US$33.5m).
Midosna, a better-for-you products manufacturer, said the purchase will act as a platform for the production of plant-based food.
System Frugt, founded in 1991 and based in Tilst, Denmark, produces dried fruit and nuts for the retail channel. It owns the Earth Control and Delicata brands and also supplies products on an own-label basis.
The company is expected to book annual sales of SEK562m in 2020.
Midsona said System Frugt's market presence and product portfolio will complement and strengthen its position in the categories of healthy snacks and plant-based foods. It said Earth Control will be a priority brand for Midsona.
Peter Åsberg, CEO of Midsona, said: "System Frugt is an ideal complement to Midsona, a platform for dry plant-based foods.
"System Frugt's brand Earth Control has a uniquely strong position in Denmark and is growing steadily in the rest of the Nordic region. By utilising our existing platform, we see opportunities to grow System Fruit's operations. even more outside its home market, while we see great opportunities in Denmark where we with our combined portfolio will be one of the leading players in healthy colonial products.
"The acquisition also gives us greater production capacity, including in roasting, and new packaging options, and we also sees great synergies."
The majority of System Frugt's 128 employees work at the production facility and head office in Tilst but the company also has sales operations in Denmark, Sweden, Norway and Finland.
This is Midsona's first acquisition since June when it bought the Gainomax sport nutrition brand from local dairy co-op Norrmejerier.
Last year, the company bought French-Spanish organic and plant-based food business Alimentation Santé from Spain's Ebro Foods. Midsona also snapped up Swedish peer Ekko Gourmet and German organic spreads business Eisblümerl.