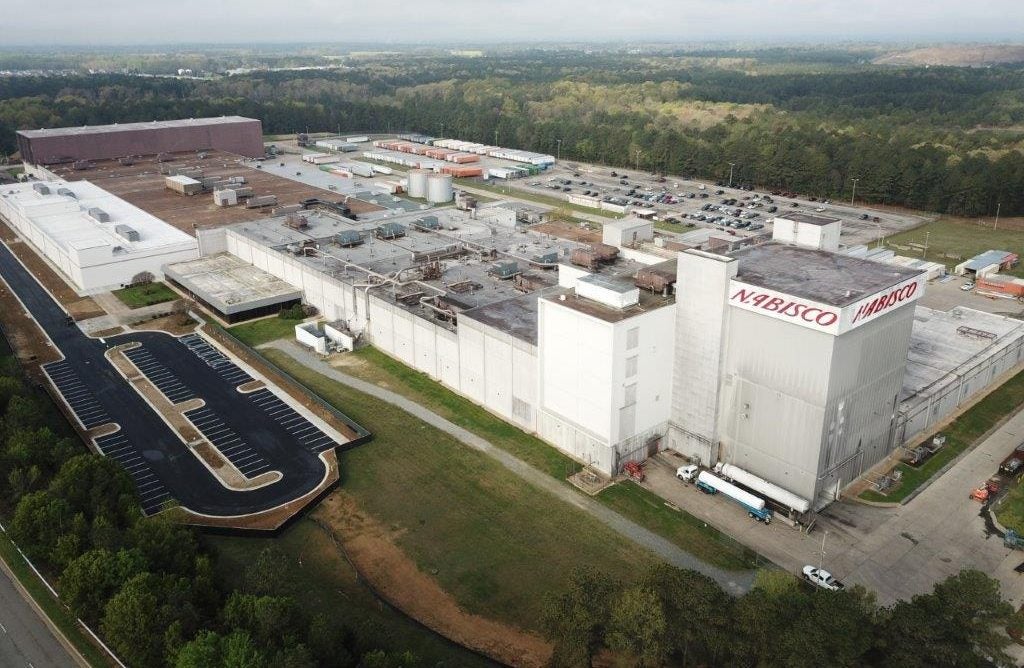 Oreo owner Mondelez International is investing at its Richmond factory, one of the US snacking giant's plants recently hit by strike action.
The plant, which produces brands including Oreo and Ritz brands, will undergo a 68,000 square-foot extension as part of a dual three-year US$123m project in Henrico County, Virginia.
Workers at the site joined staff at two other manufacturing facilities and four distribution centres in August in a dispute over contracts and the threat of jobs moving to Mexico. A settlement was reached in September.
Mondelez's investment in the Richmond site, which employs 500 staff, will also see the addition of a high-speed production line for the Oreo brand, while a new "fulfilment" centre will be set up close to the plant under the same project.
Around 80 jobs will be created at the new distribution facility when it opens next year.
"We are excited about these further investments in our US biscuit network and the opportunity to reaffirm and enhance the role of our Richmond manufacturing site, as well as our broader supply chain and business footprint here in Henrico County and in the Commonwealth of Virginia," Troy Ellis, the senior vice president for supply in North America, said.
"Our Richmond biscuit bakery has been a proud part of our company's operations for nearly five decades and is geographically well-situated as the hub for our East Coast US biscuit manufacturing."
The Virginia Economic Development Partnership worked with the Henrico Economic Development Authority to secure the investment, with Mondelez expected to receive a $1.8m performance grant three years after the completion of the project.
Earlier this month, Mondelez reported its group volumes were hit in the third quarter as pricing accelerated amid higher input costs but it was confident enough to raise its full-year sales outlook.