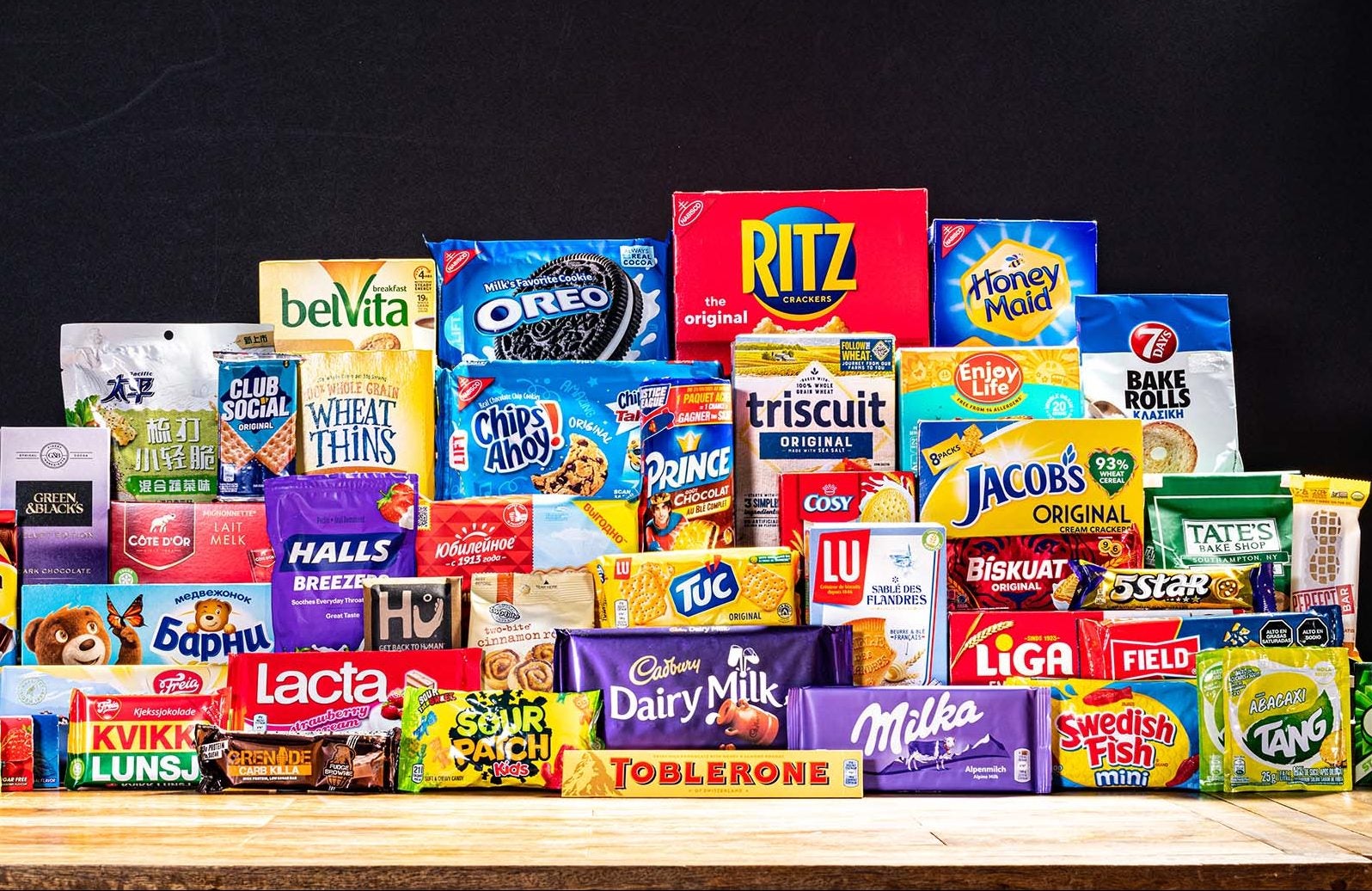 Mondelez International has flagged another year of "double-digit inflation" with no signs of "diminishing" cost pressures yet emerging.
Cooling commodity and energy prices, along with easing inflation rates in some countries, had led to a modicum of optimism that a peak in the cycle has been reached. However, the US confectionery and snacks giant has dented such sentiment and is even pursuing another round of price increases in Europe and North America to recover costs.
While the Cadbury chocolate maker's perceptions offer little respite to the erosion in food manufacturers' profit margins and consumer pockets, the now common adage of limited price elasticities was inferred by Mondelez. Nevertheless, Europe is proving to be a different kettle of fish.
"We just implemented a price increase in the US. We're implementing price increases in Europe. So we are not in a situation where we can say that costs are coming down. If anything, they're up versus last year," chairman and CEO Dirk Van de Put told analysts yesterday (31 January) during a Q&A discussion of its annual results to 31 December.
Resistance to price in Europe was evident in Mondelez's comments on negotiations as outlined by CFO Luca Zaramella in his prepared remarks.
"Volume mix in developed markets was flat in Q4 as there were still some ongoing negotiations at the beginning of the quarter in the EU that resulted in customer disruption, which in turn offset some good momentum in countries like the US, Canada, Australia and others. Those negotiations are now fully closed, but we have just announced another pricing round in Europe."
Zaramella continued: "Retailer and consumer activities are now vastly restored in the region [Europe] but the price that we just announced might have a negative impact in the first two quarters of 2023 as far as share goes."
Europe is a region with "more pronounced inflation" driven by energy prices and other input costs, he said, adding first-quarter margins might be pressured by "our expectations of customer disruption".
"Sub-par numbers"
Despite a "small uptick in elasticity" in quarter four, the "European consumer has continued to hold up well and the preference for snacking and trusted brands remains strong with elasticity levels below normal", Zaramella suggested. "Besides the benefits of our pricing execution, the consumer remains resilient and elasticity continues to be well below normal levels."
Nevertheless, Van de Put pointed to signs of a "category slowdown" in terms of volume rates in Europe, bucking a trend across the rest of the business.
The CEO said 60% of the new price negotiations in Europe have been completed but discussions will continue through March. Talks are ongoing in France and Germany, while pricing has been implemented in the UK, the Nordics and in Southern Europe, namely Italy and Spain, Zaramella added.
He told analysts: "You are going to see some sub-par numbers in terms of profit for Europe, most likely in Q1 and Q2 as a result of pricing not fully implemented yet and customer negotiations. But then by Q3 and Q4, there will be a recovery of margins and profitability in Europe."
Questioned on the loss of market share in Europe, the CFO outlined the dynamics of the trading environment.
"We have to take into account that our main competitors in Europe are private companies and what we've seen is that they have not priced as aggressively as we have. We assume that eventually will have to come but that is the main difference between us and competition."
Outside Europe, Mondelez expects volumes to hold up, even in China amid the on-off Covid-related shutdowns.
"As you dissect the business a little bit more, I believe you're going to see good volume growth in emerging markets, particularly in countries like China, India [and] Brazil. You are going to see volume growth in North America," Van de Put said.
"Where I think you're going to see volume pressure is in Europe, and that is the direct outcome of potential customer negotiation disruption and relatively higher elasticity than in other places in the world."
Mondelez's group volumes grew 2.7% during the year in organic terms as the business integrated the recent acquisitions of US energy bar firm Clif Bar, confectionery maker Ricolino in Mexico and Chipita, a snacks manufacturer in Greece. Organic revenue increased 12.3% to US$31.5bn, "with broad-based growth across all regions".
Van de Put said: "As we continue to drive focus on chocolate, biscuits and baked snacks, our nine strategic acquisitions since 2018 have enabled us to enter exciting adjacent spaces such as wellbeing and premium. They also have strengthened our presence in key geographies and expanded our trade coverage."
As well as M&A, Mondelez announced in December the disposal of its "developed-market" gum business in the US, Canada and Europe to France-based Mentos maker Perfetti Van Melle. The Halls cough sweet brand was retained but Van de Put said yesterday he still plans to "divest it over time in a way that maximises value".