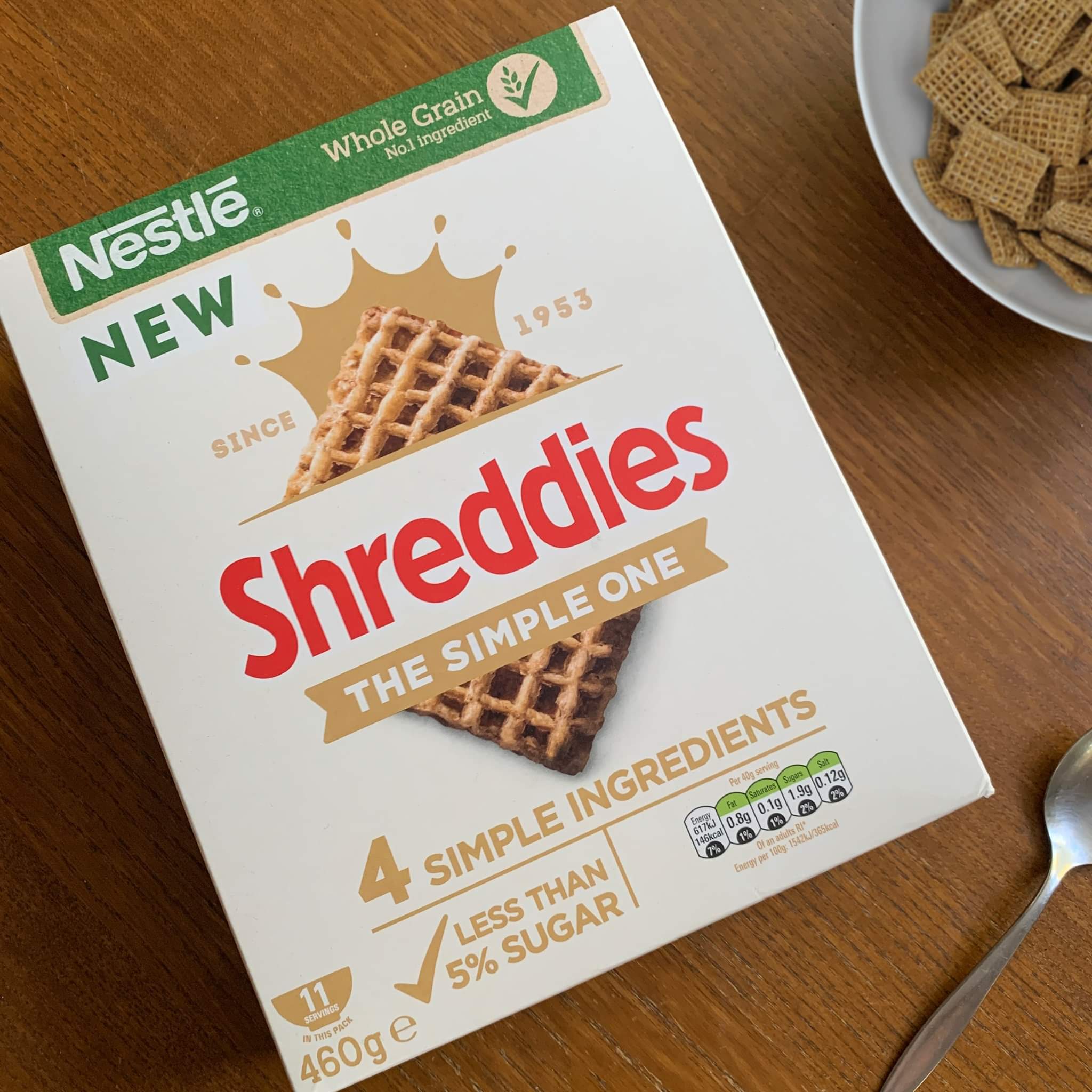 Nestlé no longer plans to sell Shreddies The Simple One breakfast cereal, introduced in the UK last year with non-HFSS credentials.
Shreddies The Simple One launched in most major UK retailers in April 2021 amid a UK government drive to reduce promotions and advertising of products high in fat, sugar or salt (HFSS) in an effort to cut obesity, especially among children.
Containing few ingredients – whole grain wheat, fruit puree, date syrup and a "pinch of salt with 5% less sugar" – the world's largest food maker had said Shreddies The Simple One addressed consumer interest to "eat more healthily, especially following the pandemic".
Nestlé added at the time: "It is a non-HFSS product, contains no refined sugar and is free from artificial colours and flavours." Stockists of the low-sugar Shreddies include Tesco, Sainsbury, Morrisons, Waitrose and online retailer Ocado.

A spokesperson for Nestlé said in a statement provided to Just Food: "We are delisting Shreddies The Simple One this year. However, there will still be some stock available in a couple of retailers over the next few months."
Nestlé sells its cereals in Europe through Cereal Partners Worldwide (CPW), an equally split joint venture set up in the early 1990s with US-based General Mills targeted at markets outside of North America.
In April last year, Toby Baker, the marketing director for the UK and Australia at Nestlé Cereals and CPW, said the launch of Shreddies The Simple One was part of its "reformulation journey" to lower the sugar content in its cereals. "With increased interest in low-sugar options, it offers retailers an opportunity to appeal to new consumers while driving sales," he said.
When Just Food asked for more details, Nestlé said it "used 516 million fewer teaspoons/2,052 fewer tonnes of sugar" in its breakfast cereals in 2020, compared to ten years earlier. And in other parts of its portfolio, the sugar content in Nestlé's confectionery products has been reduced by 10% since 2015.

Nestlé added: "We constantly review our cereals portfolio and delisted Shreddies The Simple One as part of a range review. Nestlé Cereals has a long-term commitment of improving the nutritional value of its cereals through reformulation, and consumers still have the option of non-HFSS products from our core Shreddies range as well as new low-sugar varieties of family favourite brands, such as Cheerios Vanilla O's."
Another major breakfast-cereal maker, US-based Kellogg, last week lost a High Court battle in the UK against the Government's plans to restrict retail promotions in England of HFSS foods.
UK authorities had planned to introduce the HFSS restrictions in April this year but the plan was pushed back to October. In May, however, in light of pervasive inflation, the Government postponed curbs on multi-buy deals such as buy one get one free, along with TV and online advertising of such products, until January 2024. But restrictions on store placements, for example at checkouts and end of aisles, will go ahead in October.

Kellogg, the Special K and All-Bran brand owner, claimed new rules did not take into account that breakfast cereal is normally served with milk, providing added nutritional value.

However, Justice Linden ruled: "The argument that there are nutritional benefits to the consumption of a given breakfast cereal does not affect the point that if it contains excess fat, sugar or salt, that feature of the product is adverse to a child's health. Nor does mixing a breakfast cereal which is high in, for example, sugar, with milk alter the fact that it is high in sugar."
Read the Just Food interview: Health central to breakfast cereal's future – Cereal Partners Worldwide's Gharry Eccles on reformulation drive