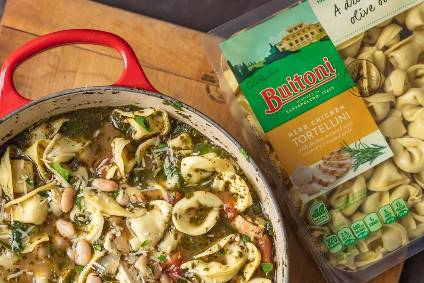 Nestlé plans to sell its Buitoni pasta brand in North America to private-equity firm Brynwood Partners, adding to a number of other business disposals in recent years.
A spokesperson for the Swiss food major confirmed the deal but did not provide further details. The Wall Street Journal, citing a person familiar with the proceedings, said the brand would fetch US$115m.
just-food approached Brynwood Partners for comment but the private-equity firm had not responded at the time of writing.
Late last year, Nestlé sold its majority stake in its Herta meats unit to Spanish firm Casa Tarradellas but also set up a joint venture for the rest of the business. And last December it disposed of its ice-cream business in the US to Froneri, the global ice-cream supplier the world's largest food maker co-owns with private-equity firm PAI Partners.
Nestlé also sold its skin health unit last May to an investor group, adding to the disposal of its US confectionery operations to Italy's Ferrero in 2018.
More recently, the company announced a strategic review for its problematic peanut-milk and porridge business in China, Yinlu, with a sale one of the options on the table.
Alain Oberhuber, a consumer-goods analyst covering Nestlé for German bank MainFirst, said the sale of Buitoni pasta "corresponds to Nestlé's strategy to focus on higher growth, higher margin businesses".
Brynwood Partners' recent actions in the packaged-food sector include the creation of US business Hometown Food Company in 2018 to house assets acquired from another US manufacturer, J.M. Smucker. Last year, Hometown Food went on to purchase the Arrowhead Mills and Sunspire brands from another US peer, Hain Celestial.
Over the last decade, Brynwood Partners has acquired assets from Nestlé, including US confectionery brand Bit-O-Honey in 2013 and frozen stuffed-pasta business Joseph's Pasta Co. a year later.