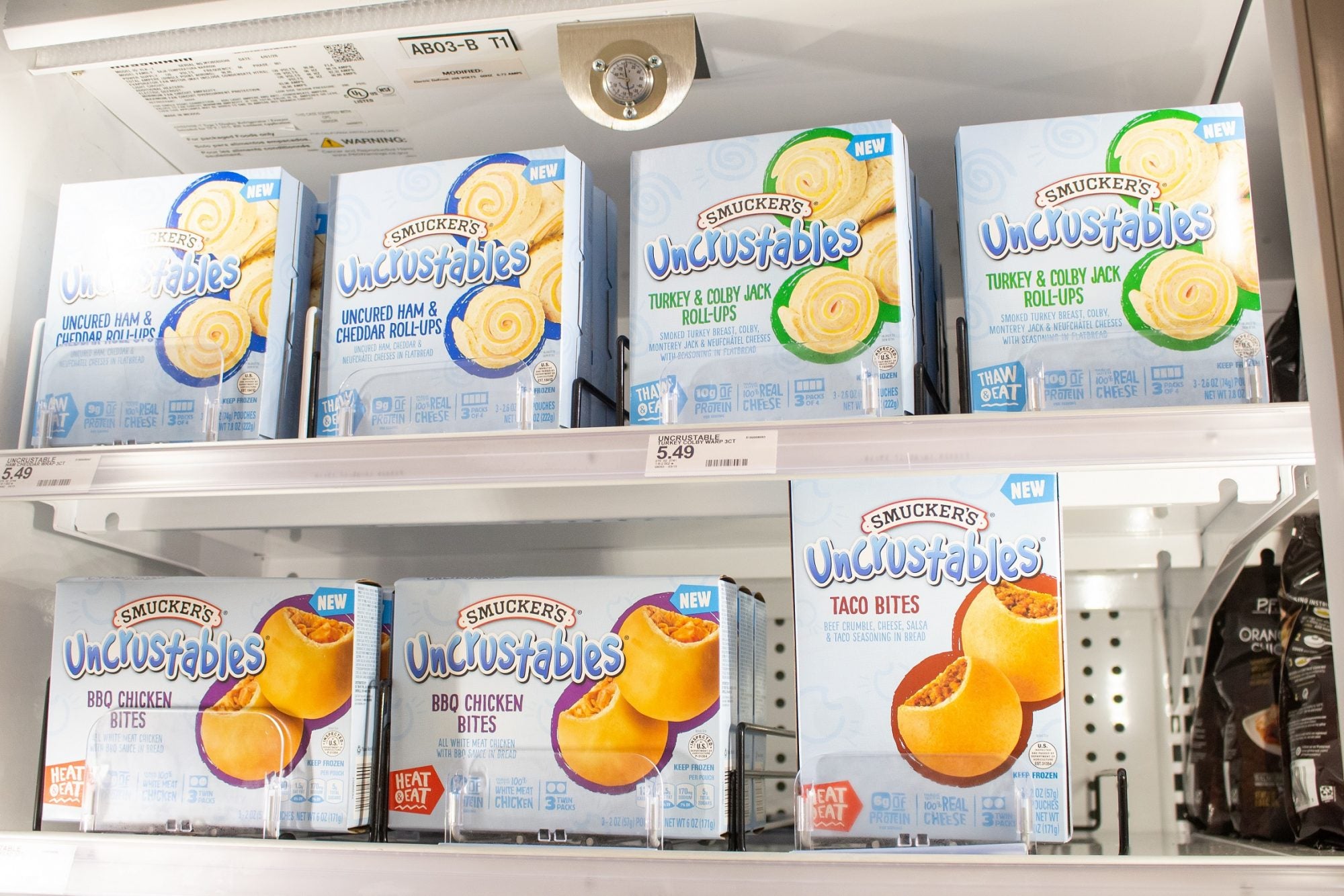 J.M. Smucker has yet to see a "material" shift in input-cost inflation as the bakery to pet-food business highlighted risks to its new fiscal year outlook.
"We still live in an inflationary environment in all of its implications," Tucker Marshall, the finance chief of the publicly-listed US food company, said yesterday (6 June) to discuss results for the year ended 30 April alongside president and CEO Mark Smucker.
With all the inflation pressures, supply chain tightness and labour constraints of the past 12 months and more, input costs remain a key topical discussion. "We successfully navigated industry-wide challenges including inflation, labour shortages, supply chain disruptions, and increased competitive activity," Mr. Smucker said in his prepared remarks.
Looking ahead, however, Marshall suggested a peak or at least an inflection point might have been reached after J.M. Smucker raised prices 11% last year.
"As it relates to the cost of product goods sold, we're seeing some rate base favourability in our overall comps environment, but nothing material to suggest anything from a deflationary standpoint," he said during yesterday's Q&A session with analysts.
Pressed for further insight on the call, Marshall repeated those remarks but added: "From a big picture standpoint, we are not seeing material inflation or material deflation."
J.M. Smucker, which disposed of a batch of pet-food brands to US peer Post Holdings before the year-end, reported sales of $8.5bn, a 7% increase from the corresponding 12 months. Excluding the effects of divestitures and foreign exchange, they rose 9%.
For the new fiscal year, the Uncrustables sandwich and Jif peanut butter brand owner guided to an increase in comparable sales of 8.5% to 9.5%. Net sales are expected to decrease 10-11%, reflecting $1.5bn of "sales in the prior year related to the divested pet-food brands".
Adjusted earnings per share are seen at $9.2 to $9.6, compared to a reported $8.92.
In a cautionary note on the outlook, Marshall said during yesterday's session: "Ongoing inflation, supply chain challenges and the overall macroeconomic environment continue to impact financial results and cause uncertainty and risk for the fiscal year 2024 outlook.
"Any manufacturing or supply chain disruption, as well as changes in consumer purchasing behaviour, including the potential impact to volume due to pricing and broader macroeconomic conditions, could materially impact actual results."
J.M. Smucker on pet-food plans
Late in 2021, J.M. Smucker also sold its private-label dried pet-food business to Diamond Pet Foods as the company hones its focus on dog snacks and cat food, category areas the CEO said yesterday were higher margin.
He added that the shift in strategy now means pet snacks account for about 60% of J.M. Smucker's pet-food business and 40% for cat food. Previously, it was around one-third snacks and two-thirds pet food, Smucker said.
"This shift will significantly improve our profit margin and product mix over time. This enables us to allocate more resources and increase investments in the fast-growing and high-margin dog snacks category," Smucker explained.
"We expect to grow our dog snacks portfolio to $1 billion in annual net sales over the next several years," he said, without providing a comparable figure.
Sales of the Jif peanut butter brand, which was hit by a product recall last year linked to a salmonella scare, returned to growth in the 2023 financial year, Smucker noted.
"With increased marketing and other demand-driving activities, we anticipate strong double-digit net sales growth in fiscal 2024," he said of the brand.
The outlook for further pricing looks uncertain for the new year, although Marshall said the sales guidance reflects pricing already initiated in fiscal 2023, the so-called "carryover" of around low single-digits.