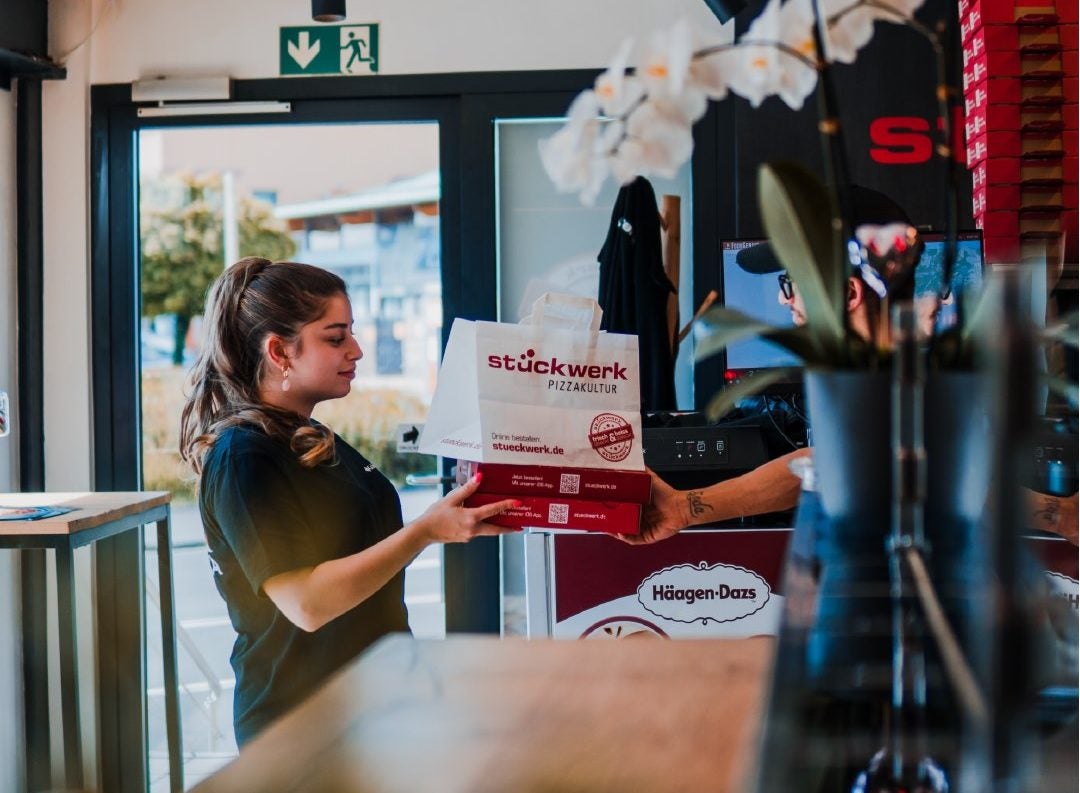 Norway-based food group Orkla has acquired German pizza chain Stückwerk, it has announced.
The deal, for an undisclosed sum, was done through New York Pizza, the Dutch pizza chain in which Orkla acquired a majority share in June.
Stückwerk has 32 retail locations which increases New York Pizza's total number of outlets to 268 – some 233 in the Netherlands, 34 in Germany and one in Belgium. Orkla also owns the Kotipizza chain, which operates 289 locations across Finland.
Orkla president and CEO Jaan Ivar Semlitsch said: "The acquisition of Stückwerk is consistent with Orkla's strategic growth objective for the out-of-home segment, a channel with higher growth than the traditional groceries sector."
Stückwerk was launched in Mettmann, Nordrhein-Westfalen, in 2007. The chain, which has the majority of its outlets in this region, achieved sales of EUR1.6m (US$1.9m) in 2020.
New York Pizza CEO Philippe Vorst said: "Stückwerk is a well-run company with a successful franchise model. The chain is known for its high-quality pizzas. We already know the company well, as our subsidiary Euro Pizza Products has been supplying it with pizza dough for a number of years."
In 2019, Orkla, the owner of grocery brands such as Panda confectionery, Stabburet pate and Grandiosa pizza, acquired Kotipizza Group, the largest pizza chain in Finland.
The food manufacturer, which also counts Grandiosa pizza among its stable of consumer-facing brands, said at the time the move for Kotipizza was "in line with our strategic ambition to increase our presence in channels with faster growth than traditional grocery".
Orkla's acquisition strategy has in recent years also included foodservice suppliers. In March, for example, the company bought 80% of Finnish foodservice business Seagood Oy Fort Deli for an undisclosed sum.