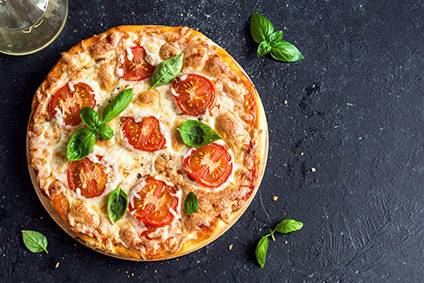 Norway-based food group Orkla has added to its pizza chain portfolio with the acquisition of Poland's Da Grasso.
The deal, for an undisclosed sum, sees Orkla take over a chain with 193 outlets in Poland and sales in 2021 of EUR53m (US$52.9m). It has bought a 74% stake in the business from founder Karolina Rozwandowicz and CEO Magdalena Piróg, who will both stay with the business as minority shareholders.
Thomas Ljungqvist, executive vice president and acting CEO of Orkla Consumer & Financial Investments, said: "Da Grasso is a well-run business that has built an impressive position in the growing Polish pizza market. We are very pleased to partner with the founder and CEO of Da Grasso to continue developing the concept and expand the network.
"Through closer collaboration with our existing pizza platforms, we are confident that we will build stronger businesses on our way to becoming one of the leading pizza franchise companies in Europe."
Orkla is keen to be major player in the European pizza market and has carried out a series of transactions in this sector since 2018. Last October, it bought the Germany-based Flying Pizza and Planet Planet chains through its New York Pizza business. That deal came just a month after Orkla acquired another German pizza chain, Stückwerk.
Following the DaGrasso deal, Orkla's network will consist of 860 franchise pizza outlets in Finland, Benelux, Germany and Poland.
In July, Orkla's new CEO Nils Selte launched "analysis" of the group's operating model to "actively decide whether to invest, hold or divest assets", opening the door to potential asset disposals.