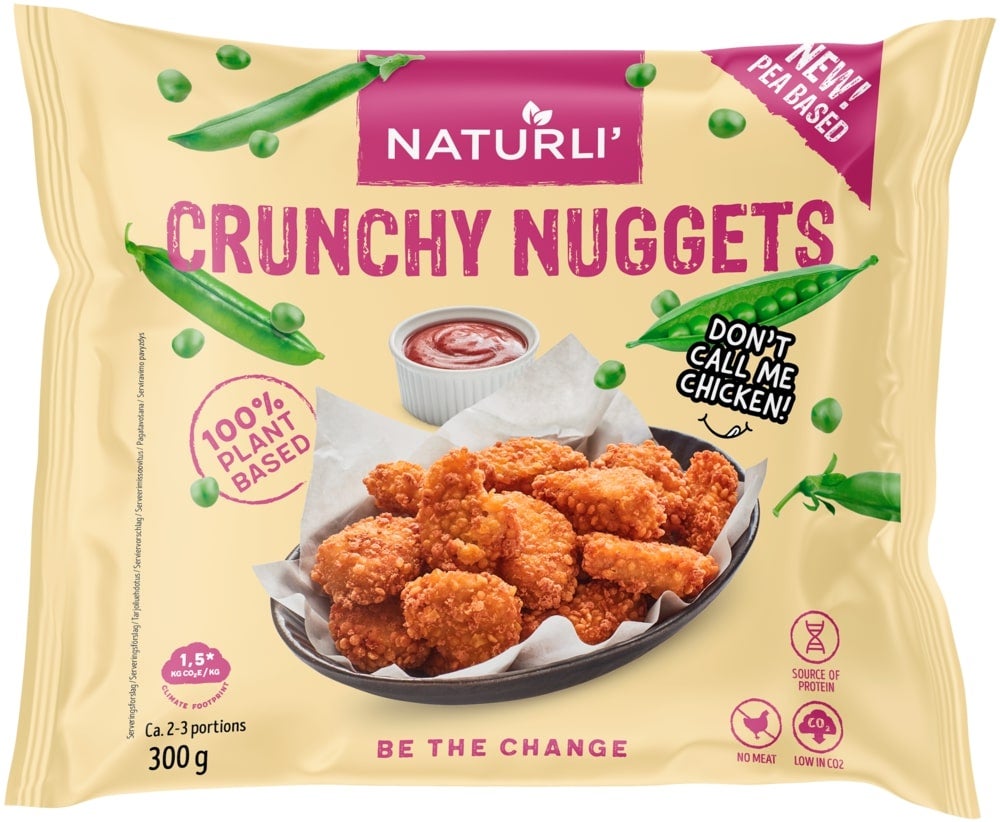 Orkla's new chief executive Nils Selte has launched an "analysis" of the Nordic food group's operating model, opening the door to potential asset disposals.
Selte took on the president and CEO roles from Jaan Ivar Semlitsch in April and immediately announced a proposal to give greater autonomy to the Norway-headquartered firm's business units.
Presenting second-quarter results last week, Selte went a step further, telling analysts "structural standalone autonomous businesses will create more optionality and flexibility for structural moves".
Selte, who joined the business from Canica, the Oslo-based investment group that holds 25% of Orkla, suggested the company could go the same way as FMCG major Kellogg in splitting up individual business units.
"To realise untapped potential, I have initiated an analysis in order to evaluate our operating model," Selte said. "We will apply this method systematically to actively decide whether to invest, hold or divest assets. From my perspective, to hold an asset is also an active investment decision that must be taken."
Orkla's operations are centred on its branded consumer goods division, which houses Orkla Foods, Orkla Confectionery and Snacks, Orkla India and Orkla Care, focused on personal care and household products. It also operates Orkla Food Ingredients, Orkla Consumer and Financial Investments, and its industrial unit Jotun. Group revenues last year amounted to NOK50.4bn (US$4.9bn).
"We will continue to build on deep experience with developing leading consumer-oriented brands, while also shifting the portfolio towards faster-growing consumer segments and markets," Selte said. "They will be better prepared to quickly act on opportunities that arise in a more flexible way than today and also proactively drive and entertain industry-shaping moves."
Orkla's finance chief, Harald Ullevoldsaeter, clarified the three priority growth areas are consumer health, the company's pizza franchises numbering 666 restaurants, and the plant-based food category.
Oslo-headquartered Orkla has developed the portfolio in meat- and dairy-free internally, with brands such as Frankful and Felix Veggie, but also through acquisitions with the likes of Lecora, and a majority stake in Naturli'.
Selte added: "This is a transformation process for Orkla that will take time, but I am convinced it is the right thing to do."
He explained: "There are several reasons why I believe that establishing more autonomous businesses will accelerate value creation: one, it will free up energy, encourage entrepreneurship and generate enthusiasm in each unit; two, this allows and forces the management to really focus on delivery in the respective businesses; three, we can more easily implement targeted and tailor-made incentive system for each business; and four, we can establish dedicated boards with also external members and this board will have a hands-on mandate and continuously evaluate the strategy, the performance of the management and the structural opportunities."
In terms of the second-quarter operational performance, Selte said Orkla was "currently navigating a challenging environment not only in terms of cost inflation but also because consumer trends and habits are changing rapidly".
Questioned on the analyst call, CFO Ullevoldsaeter quantified the inflation Orkla is experiencing as falling into the double-digit area.
Group revenues for the quarter rose 21% to NOK14.3bn. For branded consumer goods, organic growth was 12% and, within that segment, foods increased 11.6% and confectionery and snacks was up 9%.
Orkla's group operating profit, adjusted, climbed 39% to NOK1.8bn, while profit before tax rose 38% to NOK1.9bn.
Selte said the business has now instigated price increases for the full fiscal year, giving the company "more visibility on our inbuilt cost".
Of the group organic growth, Ullevoldsaeter said pricing accounted for two-thirds and volume the rest, with contributions from a recovery in foodservice. Price increases were initiated in the first and second quarters and another bout at the start of quarter three.
He added: "So far, we haven't seen any volume decline or any negative volume impact in our figures, but of course, it's early days. We have increased our prices significantly. So, it remains to be seen if we see any trading down or anything. But I think our biggest exposure will be in Central Europe and perhaps also in the Baltics, where purchasing power is a bit lower."
Read Just Food's analysis here: Kellogg's radical playbook – a risk worth taking?