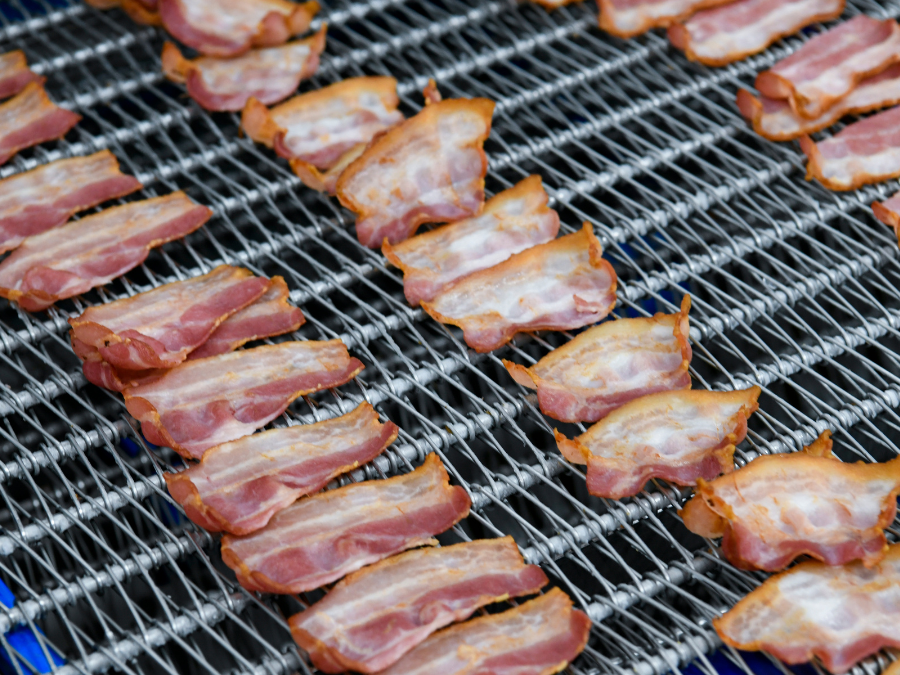 Pilgrim's Pride has invested in a high-speed packing line and a storage racking system at its facility in Bodmin in south-west England.
The site is now able to process more than 400 tonnes of gammon per week and 80 tonnes of cooked bacon.
"Gammon was introduced at the Bodmin site in the second half of 2022, enabled by this investment in new equipment, therefore this 400 tonnes figure is a first. Following this investment, our production capacity of cooked bacon has increased by almost 35%," a Pilgrim's Pride spokesperson said.
The Bodmin plant supplies cooked bacon to food-to-go and quick-serve restaurants (QSR) customers, as well as gammon to grocery retailers. It also ships meat to the Island of Ireland and to continental Europe.
The investment forms part of GBP1.8m (US$2.2m) Pilgrim's UK has spent in the last two years. The company is aiming to maximise operational capacity and strengthen the sustainability of its sites.
"This package of investment forms part of Pilgrim's UK's ongoing strategic focus on enhancing operations and increasing capacity across its UK business. There's been an ongoing shift in consumer preference towards pork, especially at Christmas. This investment will allow the site to continue to meet this growing demand and maximise capacity for key trading periods throughout the year," the company said.
In November, sister company Pilgrim's Food Masters announced plans to close one of its factories in London. The site on Collett Way is one of four Southall facilities within the division's ethnic ready-meals supplier business Noon, which employs around 1,850 people. The closure would cause the loss of 220 jobs. The company has cited "difficult headwinds" and the "inflationary environment" as the reason for the closure.
Pilgrim's Pride, majority-owned by Brazil-based meat giant JBS, employs around 60,000 people worldwide. 
Pilgrim's Food Masters was previously part of Ireland-based Kerry Group. Pilgrim's Pride acquired Kerry Group's meats and meals business last year in a deal that valued the assets at an "enterprise value" of GBP680m. The US-headquartered company also owns UK-based chicken supplier Moy Park and meat group Tulip.