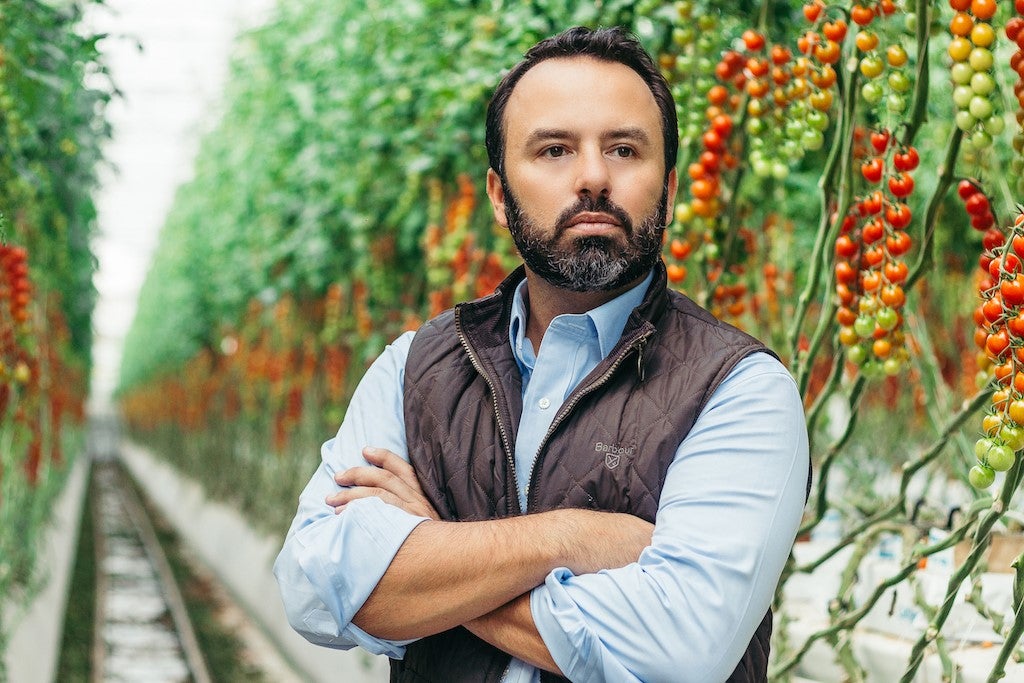 Pure Harvest, the agri-food tech business in the United Arab Emirates, has secured more funding to finance its indoor-farming operations in the Gulf Cooperation Council region.
The Abu Dhabi-based business, which grows fruit and vegetables in a controlled indoor environment, has won US$64.5m from new investor IMM Investment Corp., a venture-capital firm in South Korea, with contributions to the round from existing investors.
Pure Harvest operates three farms in the UAE and has two under development in the wider GCC region, one in Saudi Arabia and another in Kuwait. The company said the financing will also help facilitate its geographic expansion, with CFO Tariq Sanad describing the move as "seeding a beachhead in Asia".
Just Food has asked the company for more details on specific markets and timing.
Sky Kurtz, Pure Harvest's CEO who co-founded the company in 2016, said: "We are delighted to welcome IMM as the latest global institutional investor to fund our mission. They understand the market opportunity and the merits of our solutions, and IMM will bring tremendous value supporting our expansion into Asia.
"Most importantly, we share the same values and vision for building a more resilient and sustainable food system for the world, tackling food security challenges and localising food production anywhere – even in the harshest climate environments."
Hyun-Chan Cho, a partner at IMM, added: "We are impressed with Pure Harvest's journey, their compelling business case, and their ability to reliably produce in one of the most challenging environments in the world. As a leading investor in ag-tech in Asia, we look forward to working closely to support Pure Harvest's expansion further into Asia."
While Pure Harvest was reserved in revealing its full contingent of investors and the level of interest in an interview with Just Food in May, it amounts to at least $230m, raised from an Islamic bond and Series A and seed funding.
Kuwait-based asset manager Wafra International Investment Company provided $100m last year. Other investors include California-headquartered Franklin Templeton, and Sancta Capital and Shuaa Capital, both investment firms in Dubai.
CFO Sanad has now added Archer Private Investments to the list, an investor in private funds and private companies in New York, while "early-stage angel investors and existing management also invested over $7m in the round", he said.
Shorooq Partners, a tech investor in Abu Dhabi, has also emerged as one of Pure Harvest's original backers.
Its founding partner Mahmoud Adi said: "We are proud to have backed Pure Harvest from the beginning and are encouraged that our original investment is securing significant interest from global financial investors. Our goal is to back founders who have a strong sense of purpose and Pure Harvest is building the right solution for a world in which we will have less water and more extreme climate conditions."