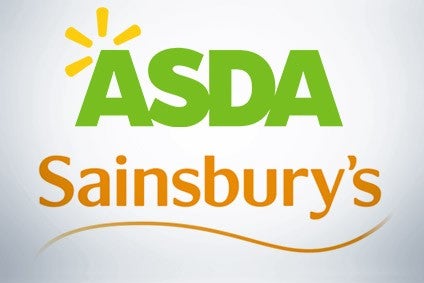 UK supermarket giants Sainsbury's and Asda have lodged an application with the Competition and Markets Authority (CMA) requesting more time to respond to the investigation into their proposed merger.
The judicial review application requests a review of the timetable and process, "reflecting both parties' view that the current timetable does not give them or the CMA sufficient time to provide and consider all the evidence given the unprecedented scale and complexity of the case".
In a statement the supermarkets said: "Specifically, we have asked the CMA for an additional 11 working days over the Christmas period to respond to a large amount of material recently provided to us."
The supermarkets announced the deal back in April. Sainsbury's said it had agreed terms with Asda owner Walmart, which will receive GBP2.97bn (US$4.08bn) for a controlling stake in its UK supermarket subsidiary. The deal valued Asda at GBP7.3bn.
The news triggered an investigation by the CMA into whether the deal was a threat to competition in the grocery market and whether it might mean a worse deal for suppliers – including food manufacturers.
In September, the CMA said it had referred the case for an in-depth investigation, saying it "raised sufficient concern to be referred for a more in-depth review".
Since then it has been gathering evidence from interested parties, including rival 'big four' supermarket groups Tesco and Morrisons, which have questioned the logic of the transaction.
In its latest statement, Sainsbury's and Asda reiterated their opinion the deal would be good news for all parties concerned.
"We are confident in the merits of the deal and our ability to deliver the synergies. By bringing our two businesses together, we will invest further in range, quality and customer service, while lowering prices and reducing the cost of living for millions of UK households," the statement said.
Read just-food's analysis: What does the Sainsbury's-Asda merger mean for food suppliers?