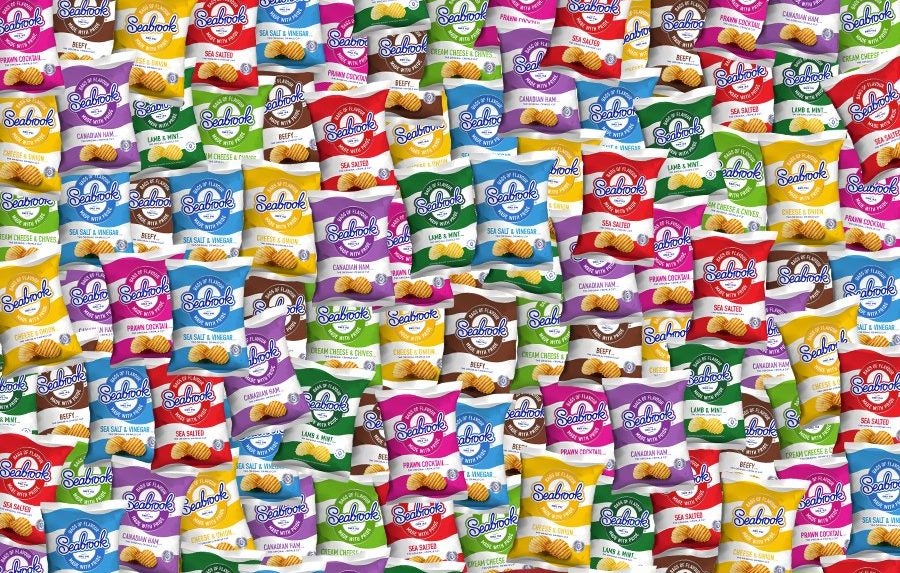 Calbee, the Japan-headquartered snacks company, has invested in its two UK factories to add capacity and new equipment.
Of the total GBP5m (US$6.8m) capital investment, its facility in Bradford, West Yorkshire in northern England, which Calbee inherited through the 2018 acquisition of Seabrook Crisps, was the recipient of GBP3m.
Output of Seabrook's range of vegetable-based crisps at the Bradford plant has increased 10%, while capacity has doubled at Calbee's other site in Deeside, located in the county of Flintshire on the England-Wales border.
The GBP2m investment in Deeside is for a twin extruder to expand the shapes and sizes of the snacks produced and for packaging automation.
Daniel Woodwards, the managing director of Calbee UK, said: "Our investment programme had three key simple aims – to increase the volumes our factories
could produce, increase capabilities so that we can innovate within the snacking category and increase brand investment to create a rise in demand for our products.
"This has helped us deliver a significant uplift in Seabrook Crisps."
Calbee has also launched a new plant-based crisps brand, Harvest Snaps, which Woodwards said "falls below the proposed government HFSS restrictions and can therefore still be merchandised in promotional display space when the new legislation comes into force next year".
In July, the UK government pushed back the timing of a plan to introduce restrictions promoting foods high in fat, salt and sugar (HFSS) from April next year to October 2022 amid industry feedback on the proposals.
Calbee, which also produces the Yushoi snack brand, purchased Seabrook Crisps in 2018 from the private-equity arm of Lloyds bank, the owner of the company since 2015.
The Japanese firm is 20% owned by US snacks and beverages giant PepsiCo through its Frito-Lay Global Investments arm.
Woodwards also gave a sense of the difficulties the business has faced in the wake of Brexit and the current constraints around deliveries linked to the shortage of haulier drivers.
"There's no doubt the pandemic and Brexit has thrown up many challenges and continues to do so, from coping with fluctuations in demand, changing consumer habits, to supply chain issues but our strategic investments, a sound plan and a great team put us in a stronger position to compete," he said.