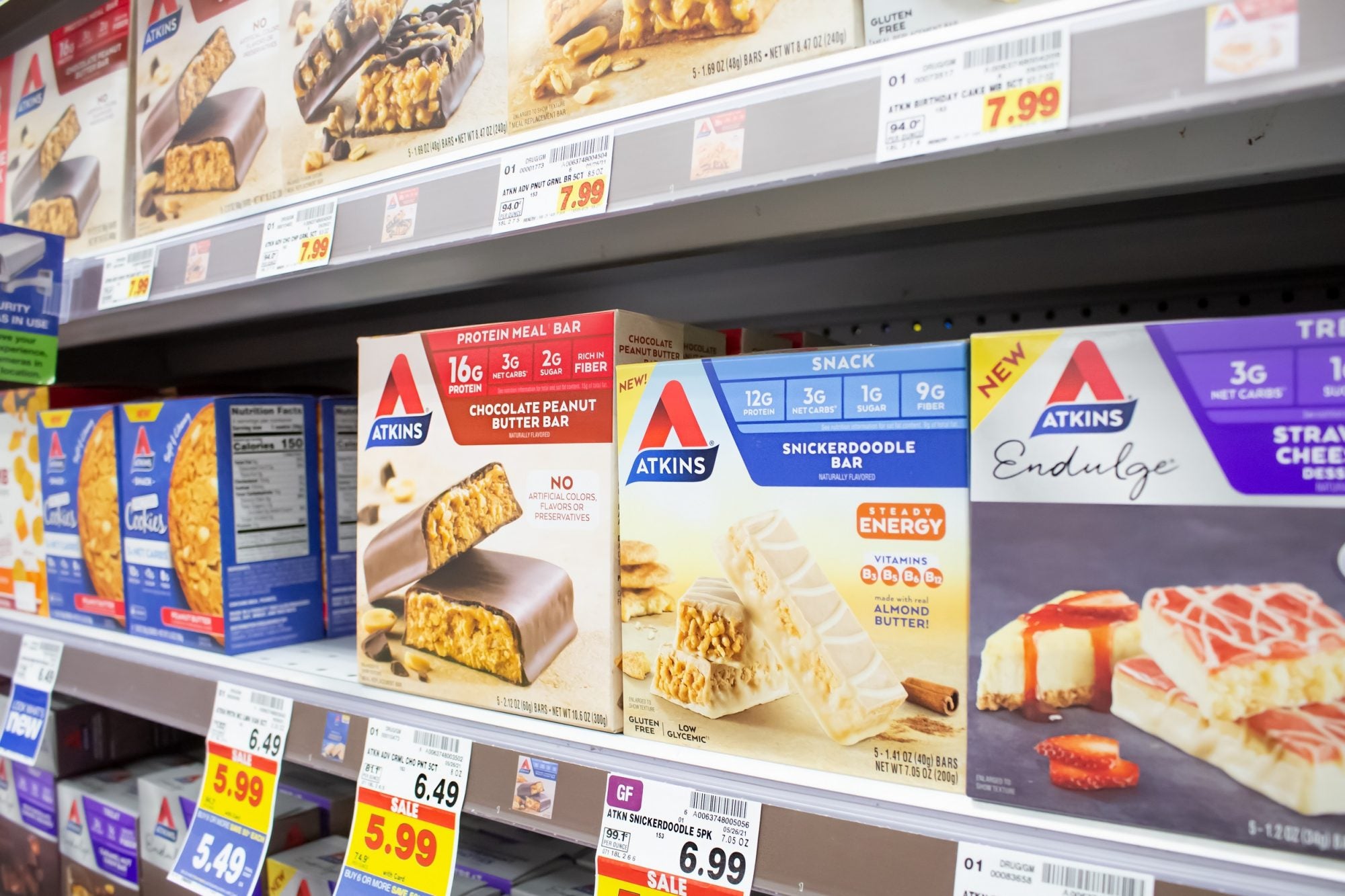 US nutritious snacking business The Simply Good Foods Company has appointed Geoff Tanner as its new CEO.
The company said Tanner, who joins from US food and beverage manufacturer The J.M. Smucker Company, was a "bold, compassionate and empowering leader".
He will begin at Colorado-based Simply Good Foods in April, initially as president, COO and CEO elect.
Tanner succeeds Joseph Scalzo, who has been CEO for six years and has spent a decade at the Atkins brand owner.
Scalzo will become executive vice chair of the board and will remain in the position until August 31 2024.
James Kilts, chairman of the board, said Scalzo had been an "innovative, bold leader" that had led Simply Good Foods to be "uniquely positioned as a US leader in nutritional snacking and poised for continued growth and success".
Kilts, who is also a former colleague of Tanner, said: "Geoff is a fantastic leader with an impressive record of developing and executing on organic strategies to drive strong, profitable growth and building high-performing teams at large food-focused, consumer packaged goods brands."
Reporting results for its fiscal first quarter this month, Simply Good Foods warned high supply chain costs would be a "significant headwind" during the rest of its fiscal year, predicting a reduction in gross margins.
In the 13 weeks to 26 November, the company saw its net sales rise 7% to US$300.9m. Its income from operations stood at $52.5m, versus $58m a year earlier. First-quarter net income was $35.9m, against $21.2m the year previous.
In the full fiscal year to 28 August, net sales rose 16.2% to $1.17bn. Income from operations was $202.8m, compared to $173.7m the year before. Net income was $107.4m versus $40.9m a year earlier.
Tanner was formerly chief commercial and marketing officer at J.M. Smucker, which owns brands like Jif peanut butter and Carnation milk. He served in various leadership roles at Big Heart Pet Brands (and its predecessor Del Monte Foods), which was later acquired by JM Smucker.
Scalzo said: "It has been the crowning privilege of my career to be a part of the Simply Good Foods success story and work with this talented team to scale the business, diversify our portfolio and embed an industry-leading culture.
"Geoff knows the food space and its snacking segments well and is a bold, compassionate and empowering leader who is committed to building inclusive organisations that bring out the best in their people. He has the vision needed to ensure Simply Good Foods continues to set trends for our industry and lead the nutritional snacking movement."
Will Unilever's new CEO Hein Schumacher get the big calls right?