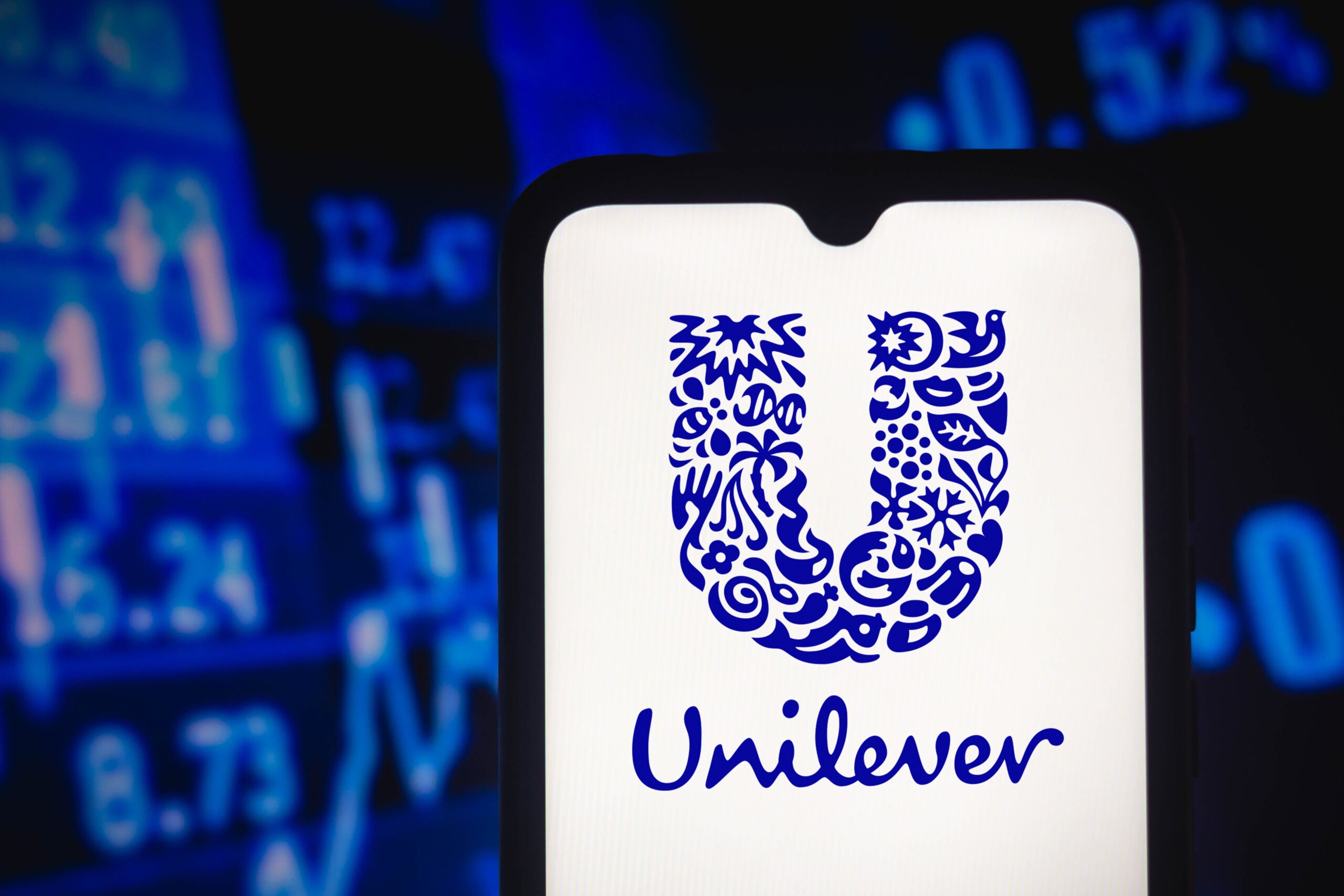 When newly-appointed Unilever CEO Hein Schumacher takes up the role in July, he will have some big decisions to make.
His tenure at the helm of the UK-based FMCG giant is likely to be defined by whether he gets those big calls right.
Will the underperforming food division be sold – or spun off – or will disposals be more piecemeal? Will sustainability be as centre-stage under the new man as it was under his two predecessors? Can a rift with ice cream subsidiary Ben & Jerry's be healed? And how can what Unilever described as "a step-up in business performance" when it announced his appointment yesterday (30 January) be achieved?
Schumacher arrives from Dutch dairy business FrieslandCampina, where he has been CEO since 2018. He is no stranger to Unilever, the home of Knorr stock cubes, Hellmann's mayonnaise, Magnum ice cream and Dove soap. The Dutchman started his career there and became a non-executive director of Unilever in October last year.
So he is likely to have well-formed views about what needs to be done to try to satisfy the market Unilever is on the right track.
Not everyone is convinced it is, with outgoing CEO Alan Jope having faced his fair share of criticism.
How well do you really know your competitors?
Access the most comprehensive Company Profiles on the market, powered by GlobalData. Save hours of research. Gain competitive edge.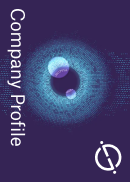 Company Profile – free sample
Thank you!
Your download email will arrive shortly
Not ready to buy yet? Download a free sample
We are confident about the unique quality of our Company Profiles. However, we want you to make the most beneficial decision for your business, so we offer a free sample that you can download by submitting the below form
By GlobalData
Earlier this month, investment house AllianceBernstein downgraded its rating on Unilever's stock due to concerns about the fundamentals of the business, the upcoming change of CEO and slowing growth.
A team of analysts led by Bruno Monteyne pointed out Unilever is now more expensive than many of its peers. Outlining Bernstein's position, Monteyne said: "We still worry about the culture at Unilever and whether the sense of urgency for change is strong enough."
Some surprise at new CEO appointment
Now, just a couple of weeks later, the new CEO has been named to replace Jope, who announced his retirement in September. Monteyne has expressed surprise the new man at the helm has arrived from a dairy co-operative – NED status at Unilever notwithstanding – suggesting it was "probably not what investors were expecting".
He said: "Hein Schumacher has an established career in FMCG: he worked ten years for Heinz until 2014 and then joined FrieslandCampina as CFO, later becoming CEO. However, investors we spoke to in recent weeks were hopeful for a more familiar name from a successful US-based FMCG turnaround."
Fellow analyst Martin Deboo, of Jefferies, said: "Our first take? We don't know Schumacher but welcome the appointment of an external candidate. Despite joining from a co-operative, he brings frontline experience at major blue-chip public companies and must presumably have made a favourable and immediate impression on the Unilever board. He is however a 'foods guy', with the immediate question for us where he stands on the relative attractiveness of Unilever's foods business and the merits of a foods/HPC [home and personal care] split."
Unilever has had its critics
Criticism in some investor circles of Unilever came to a head at the beginning of last year with the company's interest (ultimately aborted) in what was then GlaxoSmithKline's consumer business. At the same time, Unilever set out a "strategic direction", with the company wanting to expand its health and beauty businesses and hinting at a desire to dispose of assets in food.
The group said it wanted to expand its health and beauty businesses and sell off slow-growth brands, believing the company's "future strategic direction lies in materially expanding its presence in health, beauty, and hygiene".
Bids for GSK's assets culminated in an offer of US$68.39bn, which was rejected. Shareholder disapproval saw the company dropping its interest in pursuing the acquisition further. Some observers believed a successful bid would have been funded by a sale – or possible IPO – of the food unit.
Once the dust had cleared, a newly-unveiled strategy saw the business reorganised into five divisions: beauty and wellbeing, personal care, home care, nutrition and ice cream. A seemingly unattainable 20% margin target was also dropped. Unilever's operating margin last year was 16.6%.
But the food unit has continued to lag behind other divisions leading to increased speculation about its future within the company.
The Jope-led Unilever also faced criticism from some investors over its high-profile sustainability initiatives, a strategy important to predecessor Paul Polman that Jope continued when he became CEO, suggesting brands that were not able to find "a higher-order role" could be sold.
Investor Fundsmith Equity accused the company of being "obsessed with publicly displaying sustainability credentials at the expense of focusing on the fundamentals of the business".
Another activist investor who thought Unilever owner could be performing better was Nelson Peltz, who leads asset-management firm Trian Partners which has built up a stake in the group.
In May, it was revealed that Peltz had become a non-executive director of the company.
The good news for new CEO Schumacher is Peltz reportedly backs his appointment.
News agency Reuters quoted him as saying he strongly supports Schumacher "as our new CEO and look(s) forward to working closely with him to drive significant sustainable stakeholder value".
He added: "I first met Hein when I served as a director at the H.J. Heinz Company from 2006 to 2013 and was impressed by his leadership skills and business acumen."
Schumacher is also said to have experience of organisational change, which he was involved in at both Heinz and FrieslandCampina. Investors are hopeful he will be able to ramp up a performance said to have lagged behind peers such as Nestlé and Procter & Gamble on some metrics. The UK's Financial Times newspaper points out that in valuation terms Unilever trades at a significant discount to its peers. "Its 17.6 times 2023 earnings compares poorly with Nestlé on 21.6 times [while] US home and personal care rival Procter & Gamble earns a punchier 24 times forward earnings multiple," it reported.
The question of Unilever's food business
Inevitably the discussion will return to whether the food business should be spun off. Bernstein's Monteyne yesterday asked rhetorically: "Why hire a food exec if you are planning to sell the food business?"
In December, outgoing CEO Jope said – presumably with the backing of the board, including Schumacher – that while the company will continue to "prune" its portfolio it has no plans to dispose of wholesale businesses.
However, despite those words, because the idea of concentrating on health and beauty businesses was already out in the open, speculation surrounding all or parts of Unilever's food operations has remained rife.
In December, reports – unconfirmed by the company – suggested Unilever was exploring the potential sale of some US ice-cream brands. Bloomberg, citing people familiar with the matter who asked not to be named, suggested a portfolio of brands including Klondike and Breyers could be valued at $3bn.
The reports stressed, however, the company's global ice-cream brands such as Magnum and Ben & Jerry's were not part of the deliberations.
Ben & Jerry's continued to be a problem for Unilever last year. Its socially-conscious US ice-cream subsidiary had announced it would no longer sell its products in territories occupied by Israel but claimed by Palestine back in 2021.
The decision sparked anger in Israel and rumbled on into last year when Unilever struck a deal in June to sell the ice-cream business' operation in Israel, much to the dismay of Ben & Jerry's founders, who claimed the UK company had breached the terms of its takeover in 2000. It led to legislation but Unilever says the matter has now been resolved.
Deciding whether that rift can truly be healed will be high up on Schumacher's to-do list.
Record at FrieslandCampina under the spotlight
Plenty for Schumacher to ponder then in terms of structure, while Unilever's continued presence in Russia has also led to uncomfortable questioning for a company with a social conscience.
The company's performance will also be under scrutiny. Investors have pondered why it isn't possible to get a tune out of a portfolio of such well-known brands. They will be looking at what Schumacher has done at FrieslandCampina.
Monteyne points out that FrieslandCampina's four-year revenue CAGR until 2021 was -1.3% and its operating profit CAGR was -5.4%. The margins at the co-operative (much less a branded business that Unilever) varied between 2.4% and 3.8% in the last four years. "This seems the margin profile of a commodity trading business," Monteyne said.
However, he added: "H1 2022 showed a major improvement in top line and profits on the back of higher profits in the dairy trading business, on the back of higher dairy commodity prices."
Dairy market analyst Preben Mikkelsen, of PM Food & Dairy Consulting, is unconvinced Schumacher was suited for the top job at a dairy co-operative.
"In his period, he has not made any significant expansions of FrieslandCampina´s business. [The] opposite. He has sold the German business to Müller and reduced FrieslandCampina´s engagement in the milk powder segment," he said.
"My personal feeling is that Hein Schumacher never has been a dairy man and he seemed to be without a vision for the expansion of FrieslandCampina, which is positioned worse than before Hein was in charge. He might be a better CEO for Unilever with a broader portfolio."
Unilever believes Schumacher is the right man for the job. He was appointed "following an extensive, global search process," the company said.
Perhaps importantly, it stressed he has "delivered significant portfolio and organisation change [at FrieslandCampina] as part of transforming it into a more focused, growth-driven and sustainable business".
It added: "Prior to joining Royal FrieslandCampina as CFO in 2014, Hein worked for H.J. Heinz for over a decade – during a time of significant change at the company – across the US, Europe and Asia. In his last four years at Heinz, he was based in China, where he led a turnaround of the Asia Pacific zone."
Unilever chairman Nils Andersen said: "Hein is a dynamic, values-driven business leader who has a diverse background of experiences and an excellent track record of delivery in the global consumer goods industry.
"He has exceptional strategic capabilities, proven operational effectiveness, and strong experience in both developed and developing markets. The board looks forward to Hein realising the full potential of Unilever as a winning business which delivers long-term growth and value for all its stakeholders."
Schumacher added: "In my time serving on the board, I have only become more convinced by the strength of Unilever's fundamentals and its clear growth potential. I will be very focused on working with the Unilever team to deliver a step-up in business performance, as we serve the billions of people around the world who use its products every day."
It will nevertheless be a huge change from being in charge of FrieslandCampina –
a EUR11bn ($11.91bn) annual turnover co-operative – to Unilever, where turnover in the first nine months of 2022 was EUR45.6bn and where he will be answerable to the public markets.
No "garage sale"
While a wholesale break-up of the business may be a way to placate some investors, Jope's comments in December seem to rule this out, in the short-term at least.
One analyst who follows Unilever – who wished to remain anonymous – agreed. "He needs to improve performance, that's for sure, and that will be his initial focus. It will continue with disposals but I wouldn't expect a garage sale.
"Parts of the portfolio which do not necessarily perform, are not profitable and scaleable or which are not strategic to Unilever could be sold off and this would potentially lead to improved performance."
The analyst also expects Schumacher to refresh his executive team as a priority.
Monteyne at Bernstein agrees. "This is only the beginning of leadership renewal at Unilever. We would expect further material changes to the board and the C-level executives over the coming 12 months," he said.