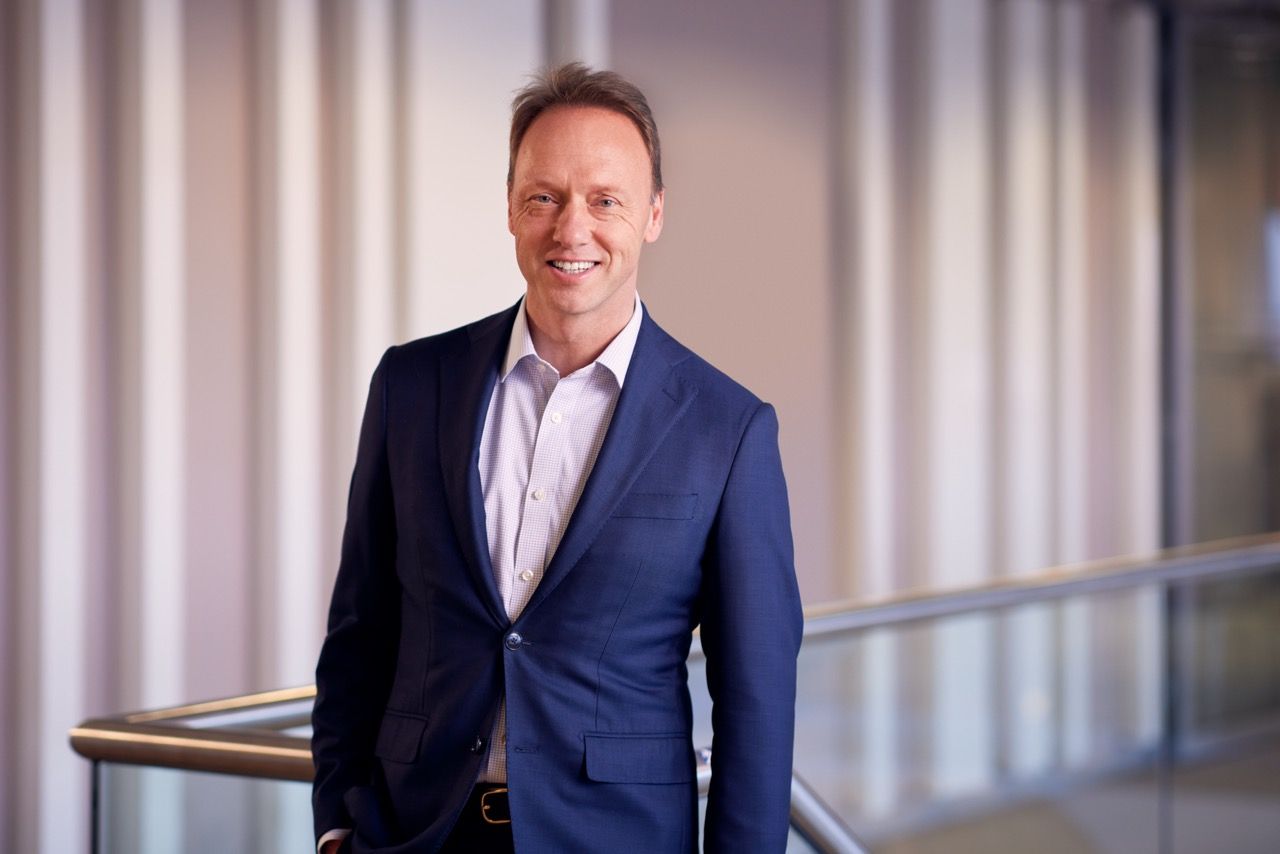 Unilever has hired Hein Schumacher, the boss of Netherlands-based dairy co-op FrieslandCampina, to replace the retiring Alan Jope as CEO.
Schumacher will step into the role at the London-listed FMCG giant on 1 July following a one-month handover period from 1 June, Unilever said in a statement today (30 January). Jope, who announced his retirement from the Hellmann's mayonnaise owner in September, will relinquish his board seat on 1 July.
The incoming CEO has led the Dutch cooperative since 2018 after serving for three years as CFO. Schumacher will leave the business on 30 April, FrieslandCampina said in its own statement today, noting it has "initiated an accelerated process to select his successor".
Schumacher is already a non-executive director at Unilever, a position he took up in October, and back in the late 1990s he was also finance manager at the Knorr soups maker. Prior to joining FrieslandCampina in 2014, he worked at H.J. Heinz – the forerunner of what became global food heavyweight Kraft Heinz – in the separate roles of regional president for China and then the Asia Pacific.
With what Unilever said is an annual pay packet of EUR1.85m (US$2.01m), Schumacher joins the business following last year's failed bid for the consumer healthcare business of GlaxoSmithKline. His appointment also comes amidst criticism from activist investors Nelson Peltz at Trian Partners and Terry Smith of Fundsmith Equity over Jope's track record.
The outgoing CEO has also had to grapple with the company's controversial withdrawal from the Ben & Jerry's ice-cream business in Israel's Occupied West Bank. Closer to food, Jope has been the subject of speculation over the future of that segment of Unilever's operations and/or the spin-off of the food and the health and personal care parts of the business into separate divisions.
Unilever chairman Nils Andersen said in today's statement as he welcomed Schumacher: "I would also like to take this opportunity to thank Alan for his leadership of Unilever. The changes he has made to the company's strategy, structure and organisation leave Unilever far better positioned for success. Alan will continue to lead Unilever until the end of June. He will be retiring after a tremendous 37-year career with our business."
Andersen added: "Hein is a dynamic, values-driven business leader who has a diverse background of experiences and an excellent track record of delivery in the global consumer goods industry. He has exceptional strategic capabilities, proven operational effectiveness, and strong experience in both developed and developing markets."
Schumacher, who is 51, was also recognised for his endeavours by Sybren Attema, the supervisory board chairman at FrieslandCampina: "Hein successfully guided FrieslandCampina through an important transformative period for the company. In often very challenging circumstances, he led the company fully focused on making a sustainable, future proof FrieslandCampina. It is with regret that we see him leave, and we wish him all the best in his new position."
Meanwhile, Schumacher commented in the statement from Unilever: "It is a business with an impressive global footprint, a strong brand portfolio, a talented team and an enviable reputation as a leader in sustainability. In my time serving on the board, I have only become more convinced by the strength of Unilever's fundamentals and its clear growth potential. I will be very focused on working with the Unilever team to deliver a step-up in business performance, as we serve the billions of people around the world who use its products every day."
Unilever is due to report its fourth quarter and annual results on 9 February. In the first nine months of the financial year, the company registered a group turnover of EUR45.6bn, representing growth of 16.1%. The key underlying sales growth (USG) metric was up 8.9%.
Turnover in Unilever's nutrition segment, which includes food following a divisional reorganisation last year, was EUR10.5bn, up 9.4%. The newly spun-off ice-cream division delivered EUR6.7bn, an increase of 15.7%.