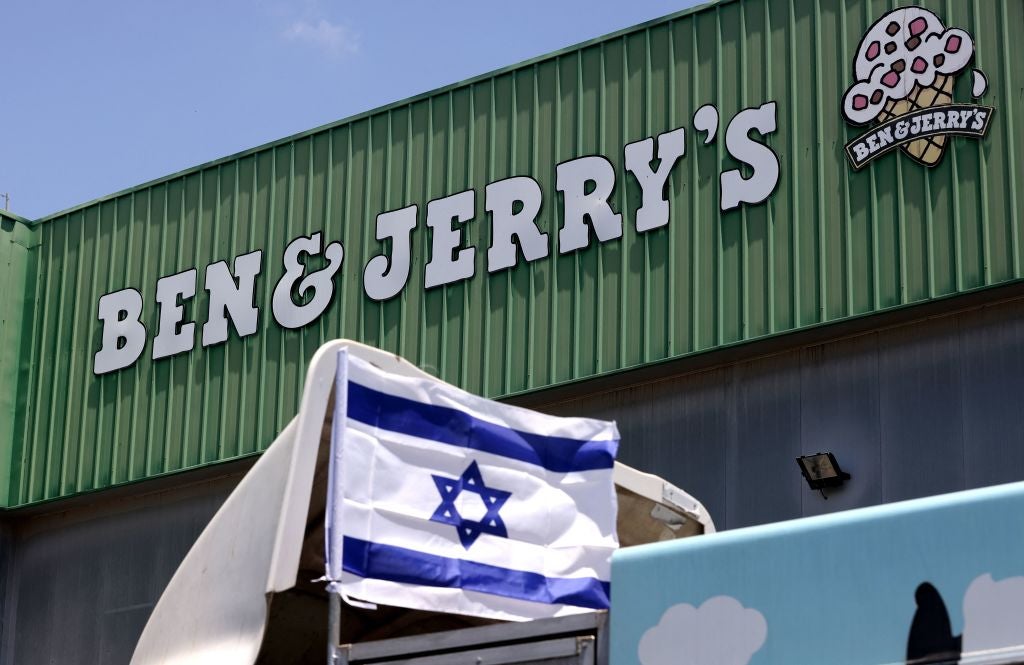 Unilever has "resolved" a long-running legal battle with Ben & Jerry's, the ice-cream subsidiary with which it fell out over sales in Israel and the West Bank.
The twists and turns of the case stretch back more than a year, starting with Unilever-owned Ben & Jerry's decision in July 2021 to end sales due to human rights' concerns in what it calls the Occupied Palestinian Territory. Unilever then sold the ice-cream interests in Israel this June to the local licensee – Avi Zinger and his American Quality Products Ltd (AQP) business.
In turn, Vermont-headquartered Ben & Jerry's went on to file lawsuits to block both the sale by Unilever of the business operations in Israel and the sale of ice cream by a third party in the West Bank.
"Unilever is pleased to announce that the litigation with Ben & Jerry's independent board has been resolved," the UK-headquartered FMCG major said in a statement yesterday (15 December).
Contacted by Just Food for more in-depth details, Unilever said "the terms of settlement are confidential".
Ben & Jerry's, meanwhile, said it had "nothing to add".
Founders Ben Cohen and Jerry Greenfield, who sold the business to Unilever in 2000, had argued the parent firm's decision to sell the operations in Israel to the local licensee "usurped" the authority of an independent board the ice-cream firm retained after the sale.
To avert conflict, Zinger said he would sell Ben & Jerry's ice cream in the West Bank under Hebrew and Arabic names, to the chagrin of its founders.
Speaking to US broadcaster MSNBC in September, Cohen and Greenfield defended their commitment to not renew the license for ice-cream sales in the West Bank and Jerusalem when it expired at the end of 2022. They had argued last year that to continue sales in the territory would be "inconsistent with our values".
Asked by MSNBC for his view on the claims Ben & Jerry's own plan to halt ice-cream sales in the specific territories was anti-Jewish or anti-Semitic, Cohen, who is also Jewish, rhetorically rejected the supposition.
"I mean, if I care about the people in Palestine, just as much as I care about the people in Israel, is that anti-Semitic?" he said.
Zinger also issued a statement yesterday, in which he said: "I am pleased that the litigation between Unilever and the independent board of Ben & Jerry's has been resolved. There is no change to the agreement I made with Unilever earlier in the year. I look forward to continuing to produce and sell the great tasting Ben & Jerry's ice cream under the Hebrew and Arabic trademarks throughout Israel and the West Bank long into the future."