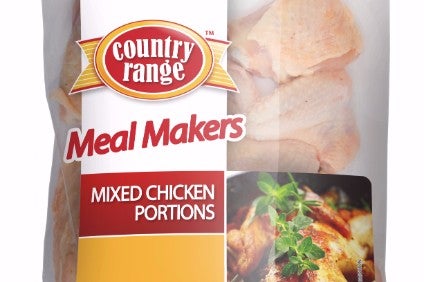 South African private-equity firm Capitalworks has moved to buy a controlling stake in Sovereign Food Investments, the local poultry group.
Shareholders in Johannesburg-listed Sovereign Food were advised yesterday (10 August) the company had entered into an "implementation agreement" with Capitalworks, which is offering to purchase all, or a portion of the ordinary shares outstanding for ZAR12 each, according to a stock exchange filing. Pursuant in that bid, is the recommendation to shareholders that the stock be de-listed.
The proposed transaction will be conducted through Gallus Holdings, or Bidco, a special company set up by the private-equity firm to implement the deal. The "all-cash buy-out offer" values Sovereign Food at ZAR907m (US$67.2m) and is conditional upon Capitalworks acquiring more than half of the stock outstanding.
Under terms of the new offer, shareholders would have the option to reinvest their capital by disposing of their existing Sovereign Food units in return for those in Bidco, the filing said. With support from 50.8% of existing investors so far, the deal looks set to go through after an offer from fellow poultry processor Country Bird Holdings, which is also a shareholder, failed in 2016.
CBH, which in July 2016 already owned almost 10% of Sovereign Food, put in a bid for ZAR9 a share for the rest of the business. In September that year, South African authorities ruled the offer contravened regulations, in that the company tried to waiver the condition the bid must be accepted by a majority of shareholders.
Sovereign Food said in a July 28 stock exchange announcement it was in "unspecified talks" that could affect the company's share price, a matter of months after reporting a loss in the year ended February. The ZAR12 a share offer from Capitalworks is based on the closing price on 27 July, the last trading day prior to the publication of the "cautionary announcement" by the Johannesburg exchange.
Tom Pritchard, Sovereign Food chairman, said of the proposal: "The board was always open to recommending an offer to shareholders, provided significant shareholder value was unlocked. This is now the case. The board welcomes and supports this offer from Capitalworks, which comes at more than a 33% premium to another conditional offer which the board rejected about a year ago, which failed and then lapsed."