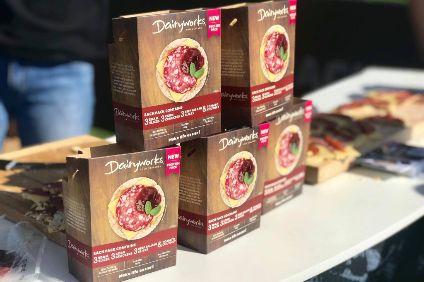 Synlait Milk said its previously announced deal for fellow New Zealand dairy company Dairyworks has been cleared by the Overseas Investment Office and expects the business to contribute a couple of a million dollars to profits this year.
Canterbury-based Synlait, which also produces infant formula, said in a statement today (12 March) that arrangements can now be made for settlement of the Dairyworks purchase on 1 April. The acquired business, based in Christchurch, produces branded dairy products such as butter, cheese and ice cream, and also serves private-label customers.
When the deal for Dairyworks was revealed last October, Synlait said it was paying NZD112m (then US$71.1m) to acquire the company. And today, Synlait disclosed it expects the new business to contribute around NZD4m in EBITDA for the rest of the financial year through July, translating to a net profit after tax of about NZD2m, after borrowing costs and depreciation.
Nevertheless, Synlait is sticking with its full-year guidance range for after-tax profits of between NZD70-NZD85m. Its half-year results are due on 19 March.
Synlait chief executive Leon Clement said, noting the Talbot Forest acquisition made in 2018: "Dairyworks gives Synlait the opportunity to extract more value from our milk pool and we see strong synergies with our recent Talbot Forest acquisition. We'll now be closer to the consumer and own more of the value chain."
Earlier this month, Synlait appointed a new finance chief in the form of Angela Dixon to replace Nigel Greenwood, who announced last October that he was stepping down. Dixon is due to start in June. And yesterday, the company said it was purchasing a new batch of land next to an existing site in Dunsandel to extend its sustainability and supply chain initiatives.