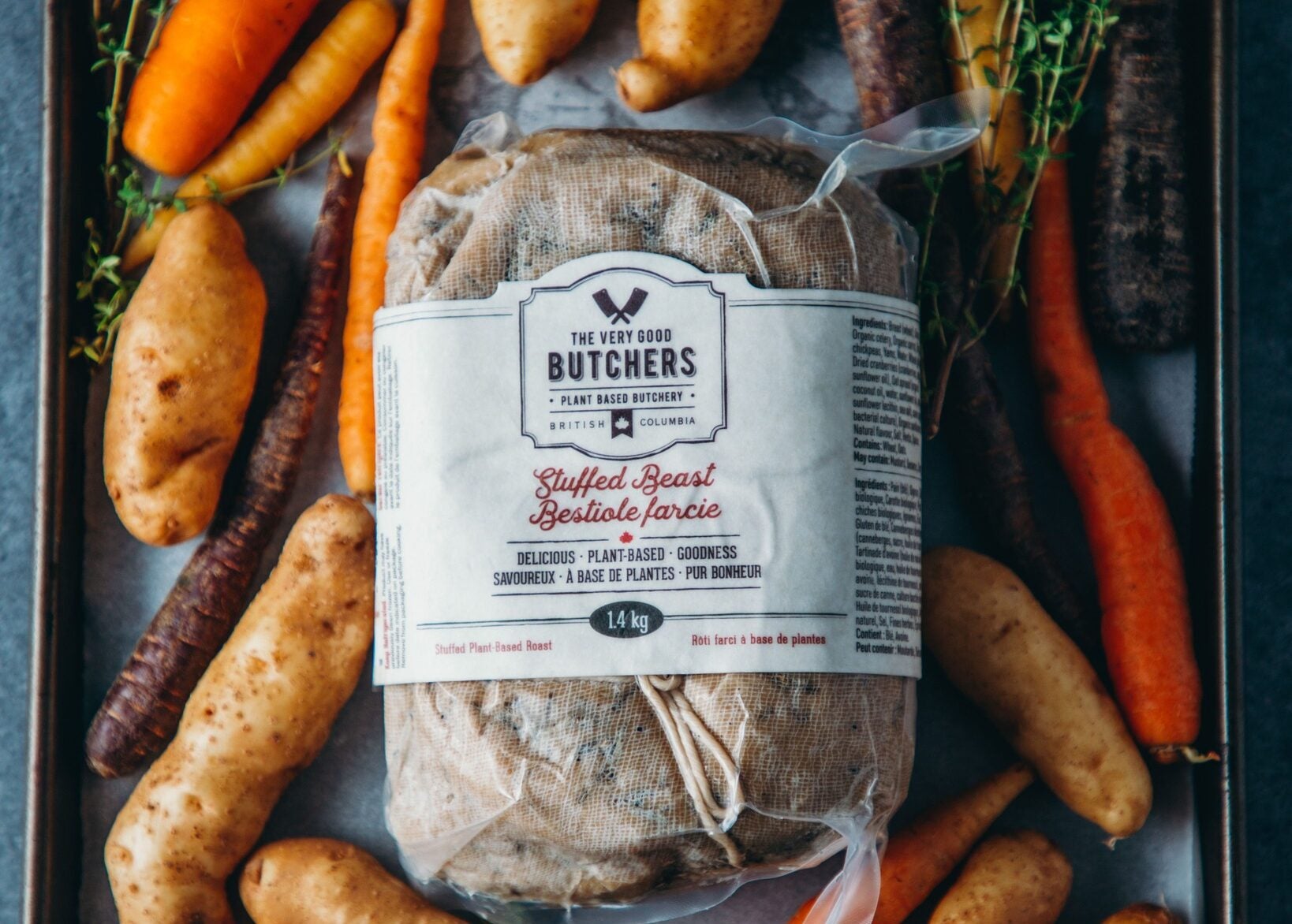 Beleaguered Canadian plant-based meat business The Very Good Food Company has warned its future cannot be assured if it is unable to secure a credit facility beyond the end of 2022.
It is the second such warning from the firm this year. In August, The Very Good Food Company disclosed it would need additional financing in order to fulfil its outstanding obligations and fund ongoing operations and that it expected to be able to raise such near-term financing.
However, the Vancouver-based business said yesterday (14 November) "negative market conditions made access to capital challenging over the past few months".
Announcing its third-quarter results, the Very Good Butchers brand owner said a decrease in its cash balance was primarily related to its "greater than expected cash burn this quarter".
Despite reporting narrowing losses during the quarter compared to a year ago, The Very Good Food Company now has a cash balance of approximately CAD773,000 (US$580,325) to settle current accounts payable and accrued liabilities of approximately CAD3.3m.
It said it has been managing its short-term liquidity through limited access to a revolving line of credit under its senior secured credit facility with Waygar Capital, which it expects to be able to rely on until the end of December. But, by then, The Very Good Food Company said it will "need to have secured alternative financing to ensure the financial viability of its business".
It added: "No assurances can be provided that the company's access to the line of credit to the extent necessary will not be further restricted. If access becomes further limited at any time, or if alternative financing is not obtained by December 31, the company will not be able to continue to operate as a going concern."
The Very Good Food Company said that, in order to address its lack of liquidity, it is restricting its cash outflow related to paying trade payables and is "utilising alternatives of generating cash in the short term such as disposing of non-core equipment and certain raw material inventory".
But it warned: "There can be no assurance that these measures will be successful."
In September, it was revealed The Very Good Food Company had been reviewing its future strategy and that options included a sale of the business or a merger.
Unprofitable since its founding in 2016, signs of trouble had first emerged in April with the departure of founders Mitchell Scott (CEO) and James Davison (chief R&D officer), replete with the disclosure of a cash-burn. A statement in May then warned about the potential future viability of the business unless it raised more funds.
Former Nestlé executive Matthew Hall was brought in to replace CEO Scott and he subsequently scaled down manufacturing, closing two Canadian factories and one in the US. And in August the company said it was reviewing the sale of "non-core" equipment and inventory as 160 staff cuts were unveiled.
Hall stepped down in July to be replaced by Parimal Rana, the company's then vice president of operations.
Today, The Very Good Food Company confirmed it had ceased regular operations at its Victoria, Fairview and Patterson facilities and consolidated operations into the Rupert factory.
It has also decided to limit its e-commerce sales "due to high digital marketing costs to acquire new customers".
Signs of a slowdown in the global plant-based meat sector have intensified of late. In October, US firm Beyond Meat – manufacturer of the Beyond Burger – announced it had cut more than 200 jobs, around 19% of its workforce. It also lowered its sales guidance for the second time in its fiscal year against a backdrop of slowing plant-based category sales and economic headwinds.
Despite its financial liability warning today, The Very Good Food Company has won contracts in recent months. It has tied up deals with US retail chains Meijer, The Giant Company and Weis Markets as well as distribution deals in Canada with "two of the largest North American foodservice providers".
However, in the three months to 30 September, its revenue was down 31% year-on-year at CAD1.8m.
Its "adjusted EBITDA net loss" narrowed by 37% to CAD5.1m.