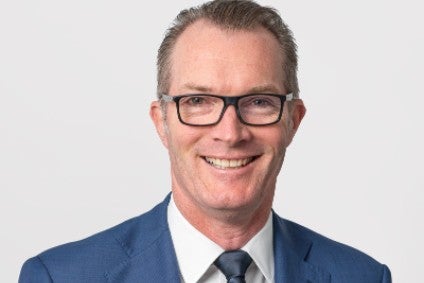 India's dairy market, the rise of vertical farming, the growing interest in direct-to-consumer and the struggles in convenience food featured in our most popular interviews with the industry's leading lights in 2020.
Danone-backed Epigamia seeks to "contemporise" India's fragmented dairy industry – interview with CEO Rohan Mirchandani
Epigamia, a dairy and dairy-free brand produced in India, has set an ambitious growth target for this year despite the challenges Covid-19 poses in the world's second most-populous country, which is arguably still in the first wave of the outbreak. Simon Harvey speaks with CEO Rohan Mirchandani for some insight behind the start-up's strategy.
"D2C helps us build a frictionless consumer experience" – Mars on entering the direct-to-consumer channel with Foodspring
It can be difficult for an established food business to set up a direct-to-consumer platform, so Mars chose to add to its existing capabilities through M&A, snapping up the majority of Germany's Foodspring last summer. A year on in August, Simon Harvey heard from Mars' Jean-Christophe Flatin and the co-founder of Foodspring, Marc Hermann, to discuss how their work together so far and the impact Covid-19 has had on interest in D2C.
"Covid-19 is reinforcing the need for wellbeing snacks" – Mondelez International's SnackFutures on demand now, and beyond coronavirus, for snacks
More than year after Mondelez International launched SnackFutures, an innovation and venture hub to help improve the US giant's agility and identify new areas of growth, Dean Best caught up with Brigette Wolf, who leads the hub's innovation push, to hear what the company had learnt, how it saw snacking evolving – and how Covid-19 was affecting the unit's plans.
Houlihan Lokey's food M&A veteran Shaun Browne on sectors to watch – and how Covid-19 is affecting deal-making
With 30 years working on M&A in the food industry, Houlihan Lokey's Shaun Browne is well-placed to survey the current factors affecting deals – including Covid-19. He talked to Dean Best in April as the pandemic was making its impact felt.
"In Italy, nobody knows what plant-based meat analogues are" – Italian plant-based start-up Joy Food on domestic challenge, overseas goals
Joy Food is an ambitious plant-based start-up, even though demand for meat alternatives in its home market of Italy lags other countries in Europe. In January, Dean Best spoke to founder and CEO Alberto Musacchio about the company and its brand Food Evolution.
"We want to transform the sector" – Mondelez's Cathy Pieters on snacks giant's Cocoa Life programme, its progress and challenges ahead
Mondelez International decided in 2016 to cease Fairtrade certification for its Cadbury Dairy Milk brand and forge a new partnership with Fairtrade through its sustainability platform Cocoa Life. In June, Ben Cooper spoke with Cocoa Life director Cathy Pieters about the partnership and the new report it has produced looking at sustainable livelihood initiatives in the west African cocoa sector.
Greencore CEO Patrick Coveney on how the UK food-to-go supplier will bounce back – the just-food interview
UK private-label supplier Greencore, with the majority of its sales in food-to-go, had seen its sales slump in the early weeks of Covid-19 has changed how consumers shop. But, as chief executive Patrick Coveney told just-food in May, the Ireland-based company can emerge a better business than before.
"Our vision is for AI-delivered insights tied into automation" – Kraft Heinz on using artificial intelligence in manufacturing
How should food and beverage companies work with artificial intelligence in their manufacturing supply chain? In April, Dean Best spoke to Joe McNamara, director for global IT at Kraft Heinz about the US giant's applications so far – and the future uses for the technology.
"I don't think anyone's debating now the meat-free category is going to be very, very large" – the exit interview with Quorn Foods' Kevin Brennan
Stepping down after a near-decade at the helm of Quorn Foods, Kevin Brennan met Dean Best in late January to discuss the growth of the UK meat-free firm and what the company needed to do to continue to prosper in an ever-more competitive market.
Plenty Unlimited on mission to resolve land crisis through vertical farming – interview with co-founder Nate Storey
Plenty Unlimited is building its third vertical farm, six years after the company was founded in California. But the business has had to give up a stake to external investors to raise cash in what is a capital-intensive alternative to traditional agriculture. Simon Harvey spoke with co-founder Dr. Nate Storey in November.