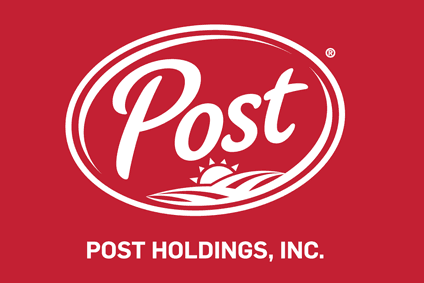 TreeHouse Foods is selling its ready-to-eat cereal business to FMCG peer Post Holdings as the largest private-label business in the US continues with a strategy to optimise its portfolio.
Financial terms of the deal were not disclosed by either party in separate statements today (2 May), although New York-listed TreeHouse said the cereal business, located in St. Louis, Missouri, generated sales in 2018 of US$260m.
The transaction is expected to close in the third quarter subject to complying with the "waiting period" under the Hart-Scott-Rodino Antitrust Improvements Act.
In 2017, TreeHouse launched its TreeHouse 2020 strategy to trim an oversized portfolio and improve profit margins by eliminating low-margin categories. Last year, TreeHouse sold its McCann's Irish Oatmeal brand to local peer B&G Foods for $32m under its optimisation strategy before also announcing it planned to exit the US snacks business.
Newly-installed chief executive Steven Oakland said: "Selling the ready-to-eat cereal business allows us to bring greater focus to the TreeHouse organisation and represents another step on our portfolio optimisation journey.
"The ready-to-eat cereal category represents nearly $9bn in revenue at retail, and therefore, the business has a long runway for growth. We believe that the RTE (ready-to-eat) business has a wonderful opportunity to flourish under Post's ownership."
Simultaneously today, TreeHouse also announced its intention to close its Minneapolis, Minnesota, facility by the end of the third quarter, a plant that makes its snack nuts and trail mixes.
TreeHouse acquired the RTE cereal business in 2016 from Conagra Brands , which became a brand-focused company with a new name after what was then ConAgra Foods sold its private-label arm to TreeHouse.
The cereal operation has three manufacturing plants in Lancaster, Ohio, Sparks, Nevada, and Battle Creek, Michigan. TreeHouse had previously announced the closure of the Battle Creek site, which is also expected to be completed in the third quarter.
All workers affected by the transaction, around 400 hourly paid employees and 100 salaried staff, will transition over to Post Holdings.
Post Holdings, which owns the Weetabix cereal brand, said the newly-acquired TrreHouse cereal business will be included in its own similar North American category, Post Consumer Brands. It said the acquisition is expected to generate adjusted EBITDA of $15-20m 12 months after the deal is completed, and that it will incur $25-30m in one-time costs.
Meanwhile, TreeHouse also released its first-quarter results today showing a 1.7% drop in the SKU count under its product rationalisation programme, and a 1.3% decrease in sales to $1.3bn. The company said the decline was due to the SKU reduction and the divestiture of McCann 's in 2018.
It reported a net loss of $27.3m, narrowing from a $34.1m loss a year earlier.