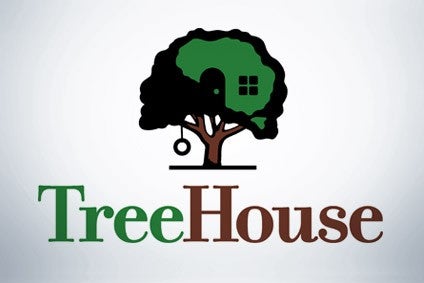 US private-label giant TreeHouse Foods has announced it will close its snacks facility in Minneapolis, Minnesota, by the end of the third quarter.
The closure will affect approximately 120 employees.
In a statement today (2 May), the Illinois-based company – the largest private label food products supplier in the US – said the closure "enables the snacks division to streamline its operational footprint to position the business for success at lower volume levels".
The Minneapolis plant produces snack nuts and trail mixes. TreeHouse said the strategic review of its premium nuts and trail mix business is on-going, with an update likely to come when it releases its second-quarter financial results in August.
Treehouse said the costs to close the Minneapolis facility are expected to be approximately U$13m.
The company, which has more than 40 production facilities across the US, Canada and Italy, is in the midst of a restructuring programme called TreeHouse 2020, launched in 2017.
A number of operations have been marked for closure. The most-recent announcement before today's was in January when it revealed it planned to close its office in St Louis, Missouri, with around 170 employees affected.
Divestments, such as the aforementioned snacks division, are also being considered. It announced today that its private-label cereal business is to be sold to peer Post Holdings, which owns the Weetabix brand.
In February, TreeHouse said it was making progress with its rationalisation programme but that there was still plenty of work to do.
That was underlined today when the company released its financial results for the three months to 31 March. Its net sales were down from $1.48bn a year earlier at $1.30bn. However, its net loss narrowed from $34.1m to $27.3m.
Steve Oakland, the company's chief executive officer and president, said: "I'm pleased with our accomplishments to date, and while we continue to have a lot of work ahead of us, credit goes to our teams who are improving our service levels and implementing continuous improvement practices across our organisation."