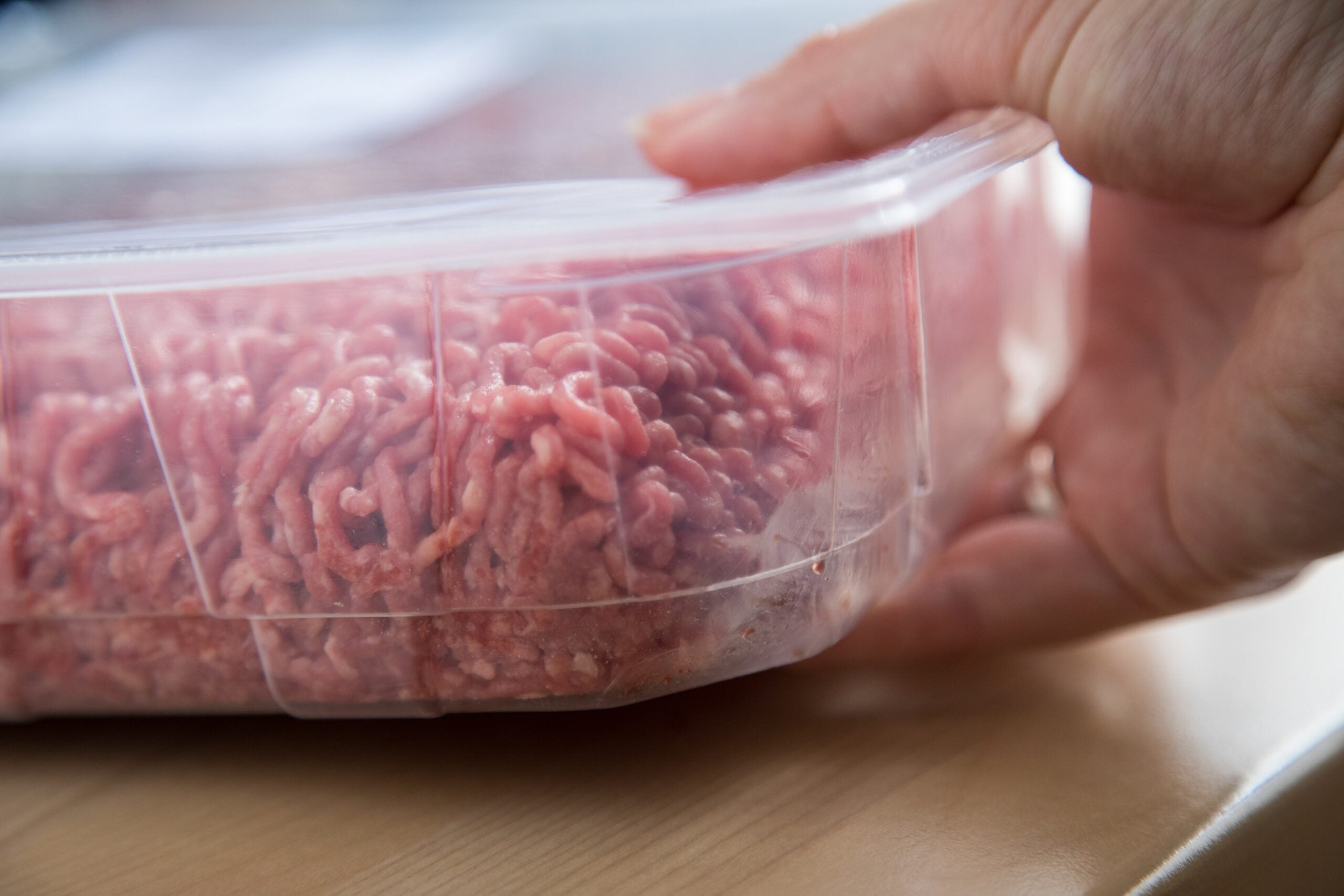 As the largest UK supplier of carbon dioxide (CO2) revealed plans to temporarily close its production plant, the meat industry has expressed "serious concerns" of a shortage of the gas and a repeat of last year's backlog of pigs and poultry for slaughter.
CF Fertilisers UK, a subsidiary of US-headquartered CF Industries Holdings, said elevated global prices of natural gas and carbon are behind its decision to halt ammonia manufacturing in Billingham at Durham in north-east England. The company has "not yet determined" the date for the temporary shutdown.
Ammonia is the first step in producing fertiliser, where CO2 is captured in the process. As food manufacturers are facing higher input costs, a renewed shortage of carbon dioxide – used for stunning animals and packaging chilled foods – would place an added burden on the industry, as the sector experienced last year.
Meanwhile, the agriculture sector, especially meat and dairy farming, is also up against higher fertiliser costs as a result of the war in Ukraine, a major supplier.
Nick Allen, the CEO of the British Meat Processors Association, said the UK government needs to act, as it did last year, with a supply deal secured in the US. That was a result of CF Fertilisers halting production at the Billingham plant, and another in the north-west of England at Ince, in Cheshire, again due to the high costs of energy inputs.
However, the Cheshire plant was earmarked for closure in June with the potential loss of more than 200 jobs.
Approached by Just Food, a spokesperson for CF Industries said "CF Fertilisers UK will resume production of ammonia and CO2 when it is economical to do so again", clarifying that the Ince facility has not been operational since 2021 and is set for "decommissioning".
The spokesperson added: "We notified the Government of our plans, but are not asking for support."
Allen said: "We knew back in June that the closure of CF Industries' Cheshire plant would leave UK CO2 supplies vulnerable to anything going wrong with their remaining Billingham plant and that we would be heavily reliant on overseas suppliers to make up the shortfall.
"Since then, ammonia producers in Italy and Germany have cut production which sent European food and drink companies scrambling to secure tightening supplies of the gas at the end of July."
Another ammonia and fertiliser producer – Yara in Norway – said today (25 August) it plans to cut production due to "record high gas prices in Europe". The company said reduction amounts to the equivalent to 3.1 million tonnes annually of ammonia and 4m tonnes of finished products – 1.8m tonnes of urea, 1.9m tonnes of nitrates and 0.3m tonnes of NPK, or nitrogen, phosphorus, and potassium.
Allen added: "Whilst we are in a much better position now than we were a year ago, if CF Industries follows through on its threat to close Billingham, the British meat industry will have serious concerns. Without sufficient CO2 supplies, the UK will potentially face an animal welfare issue with a mounting number of pigs and poultry unable to be sent for processing.
"We can't see how Government can sit on the sidelines and insist that it's for companies to work it out amongst themselves. They are going to need to step in."
UK industry body The Food and Drink Federation (FDF) said it will be working with companies to "understand the impact this will have on food and drink supply".
Kate Halliwell, the FDF's chief scientific officer, said: "We are aware that CF industries has announced it intends to temporarily halt ammonia production at the Billingham site, which will mean production of CO2 will stop."
CF Industries said it had notified customers of the "impending" stoppage of ammonia production, and once the plant is shut down, CO2 output "will stop until the plant is restarted".
In the meantime, CF Fertilisers UK said it intends to use the Billingham plant's "capability to import ammonia to enable it to continue to run its ammonium nitrate (AN) and nitric acid upgrade plants. The company expects to fulfil all ammonia and nitric acid contracts and all orders of AN contracted for delivery in the coming months."
It added, referring to the UK's National Balancing Point trading platform: "CF Fertilisers UK's ammonia production is uneconomical, with marginal costs above GBP2,000 (US$2,365) per tonne and global ammonia prices at about half that level. The current cost of natural gas at NBP is more than twice as high as it was one year ago, with the NBP forward strip suggesting that this price will continue to rise in the months ahead."
Another UK industry body, the British Poultry Council, said a potential CO2 shortage poses a risk to food security.
CEO Richard Griffiths said in a statement: "Total poultry production in the UK is about 20 million birds a week so a reliable supply of CO2 is essential to our food security. BPC members are ensuring they have sufficient supplies in stock whilst CF's Billingham plant temporarily halts ammonia production.
"We know from previous events that CO2 production can quickly be affected so it is something we are closely monitoring to avoid disruption in this area of our supply chain."