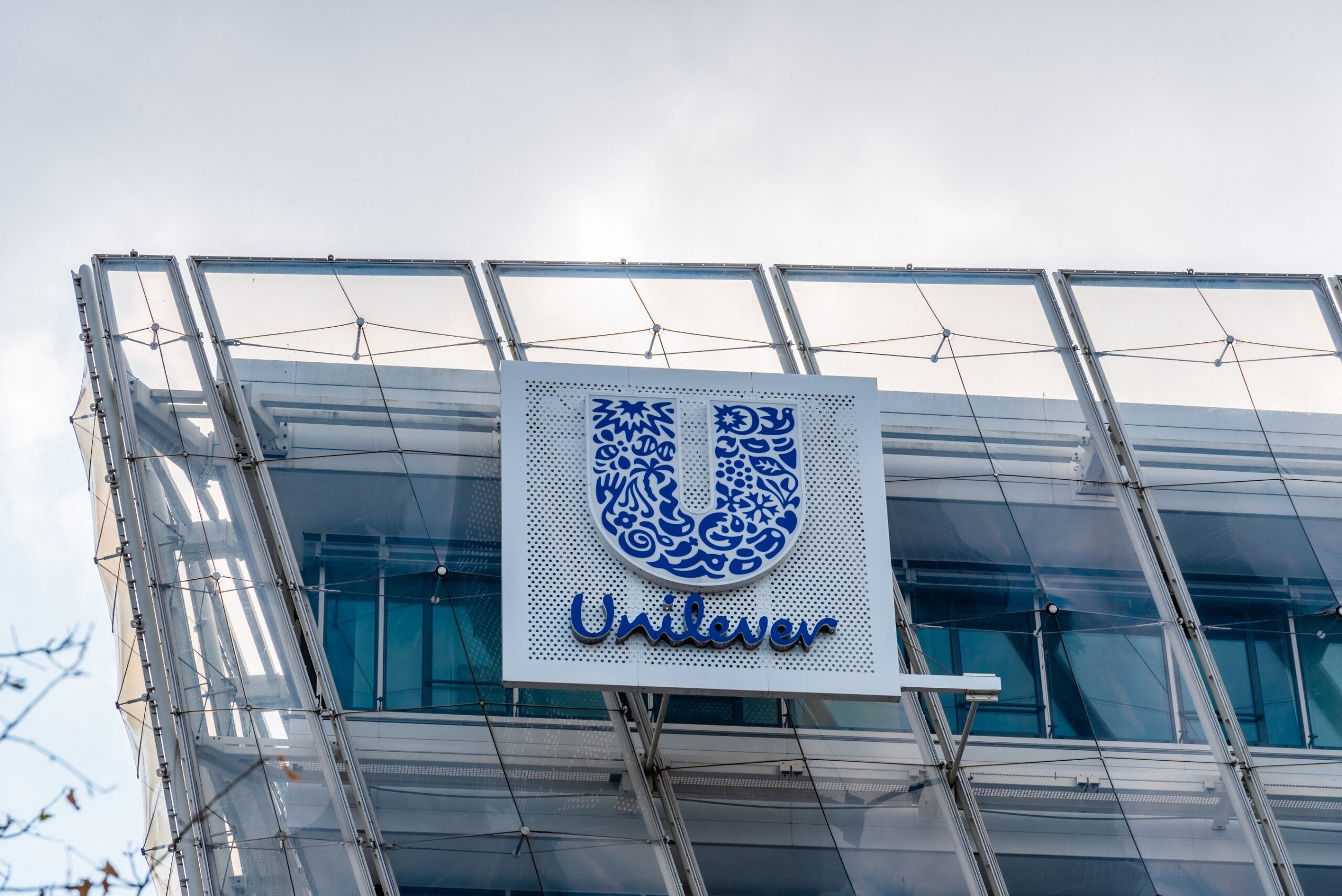 Unilever is said to be planning thousands of job cuts worldwide under a new strategic policy as the FMCG giant faces investor flack from its failed acquisition in consumer healthcare.
Regional and divisional roles are expected to go at London-listed Unilever to improve decision-making and innovation, including management positions, Bloomberg quoted unnamed sources as saying. The BBC reported an announcement is due from the Magnum ice cream and Dove soap owner this week, with the cuts, according to a source, likely to number in the 'low thousands'.
Unilever employs 149,000 people across its global network, where its food, personal care and hygiene brands are sold in 190 countries, according to its website. Just Food has approached the Marmite and Persil washing powder maker for comment.
CEO Alan Jope revealed a new "strategic direction" last week to coincide with a GBP50bn (US$67.7bn) approach for GlaxoSmithKline's consumer health business. After Unilever made a number of offers, GSK said the bid was undervalued, prompting the FMCG major to decide not to increase the bid. However, speculation has mounted that the company will continue to pursue acquisitions in healthcare at the expense of some of its food assets.
In a stock-exchange filing last Monday (17 January) setting out the new strategy, Unilever said it will make an announcement "later this month", in a "major initiative to enhance our performance".
It added: "After a comprehensive review of our organisation structure, we intend to move away from our existing matrix to an operating model that will drive greater agility, improve category focus, and strengthen accountability."
Pressed by a reporter on a follow-up call to clarify if a raft of job cuts was imminent, Jope responded: "We have currently, a matrix model that has a matrix of geographies and categories. And we're going to announce later this month a simpler model, which is designed for speed and agility…that will bring even more category focus and which will step up accountability in the organisation, and we think this is part of setting up accelerated growth of our organic business for years to come."
Meanwhile, Jope indicated last week he was weighing up the future of some assets within Unilever's foods and refreshments division, which also features the Knorr's brand and Ben & Jerry's ice cream, as the business seeks to increase its presence in health, beauty and hygiene.
Pressure has mounted on Unilever in the wake of the failed bid for GSK's consumer healthcare business. Even before that announcement, Terry Smith, the CEO and co-founder of London-headquartered Fundsmith Equity, claimed the FMCG heavyweight had "lost the plot", jumping on Hellmann's as a case in point, describing Unilever as "labouring under the weight of a management which is obsessed with publicly displaying sustainability credentials".
Last Friday, he weighed into Unilever's management again, arguing they should focus on improving the performance of its current business "before taking on any more challenges".
Smith added: "Unilever's performance has been poor. It is the worst performer by a considerable margin amongst the multinational FMCG companies we have owned and not just in terms of share price but also in terms of sales growth."
And yesterday it was revealed that Trian Partners, an activist investor in New York led by billionaire businessman Nelson Peltz, had reportedly acquired a stake in Unilever.
In response, Martin Deboo, an analyst at US investment bank Jefferies, said Trian may push for disposals in foods and refreshment. He added Trian is known for building stakes in businesses in the region of 1-3.5%, noting the investor's previous involvement in Cadbury, Kraft Heinz, PepsiCo, and more recently consumer goods firm Procter & Gamble (P&G).
"We have long been of the view that the right path to unlock value at Unilever is via a faster rate of disposals from its slow-growing foods businesses, or a separation between foods & HPC, via a sale or spin," Deboo wrote in a research note. "We think that Trian might take a similar view. Particularly as Unilever's recent further de-rating, in the aftermath of the GSK bid, has widened the potential gap between a holistic and sum-of-the-parts valuation."