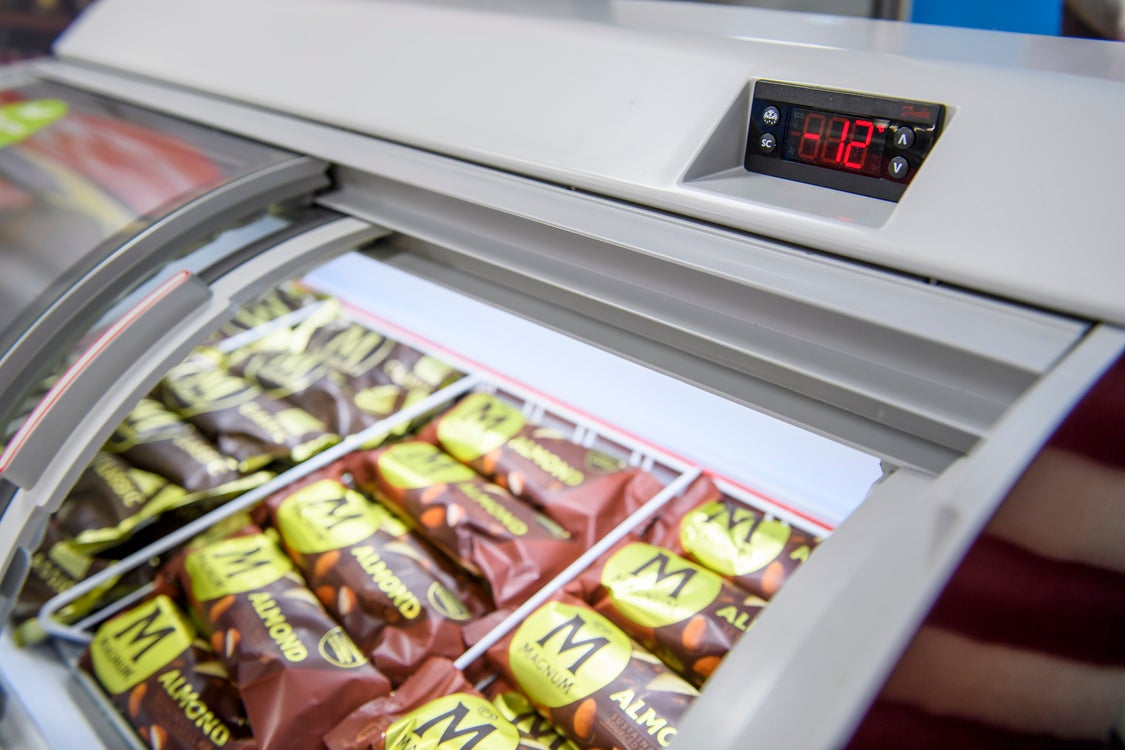 UK consumer goods giant Unilever has said it will continue to hike the price of food products in Europe.
Although some of Unilever's peers – including Associated British Foods this week and Kraft Heinz – have indicated they are winding down price increases on grocery products, fearful of losing business to cheaper competitors or private-label offerings, the Marmite and Magnum's ice cream brands owner said it is not ready to follow suit.
Speaking to analysts after the release of Unilever's first-quarter sales today (27 April), CFO Graeme Pitkethly reiterated the approach the company had outlined in February.
"We are continuing to see inflation in nutrition and ice cream," he said.
"We will continue to price as necessary. There is more to do in nutrition and ice cream which has a big European footprint."
However, he added: "We do seem to have seen the peak in materials inflation."
The company's price growth across the group was 10.7% in the quarter but was higher in nutrition (13.4%) and ice cream (10.5%).
Unilever has previously indicated the need to take pricing action to recover margins but Pitkethly said today it is keeping an eye on elasticity as cash-strapped consumers weigh up their purchasing options.
"We are seeing some trading down to lower-price products in the ice cream and nutrition categories," he said.
He added: "European sentiment is lower than the rest of the world and price elasticities have been higher. North American consumers are more resilient than in Europe."
Unilever saw quarterly sales increase by 10.5%, year-on-year, to €14.8bn ($16.33bn). Its nutrition unit grew by 11.9% to €3.4bn while ice cream was up 6% at €1.7bn.
The 10.5% rise in group first-quarter sales meant Unilever's volumes were down, although the company said the 0.2% fall was an improvement on the 3.6% decline it reported for the fourth quarter of 2022.
Nutrition volumes fell 1.3%. In ice cream, volumes dropped 4.1%.
Unilever's €1bn+ brands, including Hellmann's mayonnaise, accounted for 54% of group turnover and delivered underlying sales growth of 12.1%.
CEO Alan Jope said: "We remain focused on navigating through continued macroeconomic uncertainty and are confident in our ability to deliver another year of strong growth, which remains our first priority."
Unilever said it is expecting underlying sales growth for 2023 to be "at least at the upper end" of its multi-year range of 3%-5%.
It said the underlying operating margin in the first half will be at least 16%.
Unilever's first-quarter sales beat analyst expectations and came after similar announcements from Nestlé and Danone.
"Another result, another strong beat," Bruno Monteyne, an analyst covering all three companies for investment bank AllianceBernstein, wrote in a note to clients. "Unilever grew organically at +10.5% in Q1, a 322 basis-point beat on consensus' +7.3%. Reassuringly the beat came entirely in volumes (-0.2% vs consensus -3.3%), a big step up from a 3.6% volume decline in Q4. The beats are across regions and categories. The message remains constant across companies: CPG companies can keep raising prices, without much impact on volumes."
Shares in Unilever were up 1.98% at 4,458p at 11:40 BST.