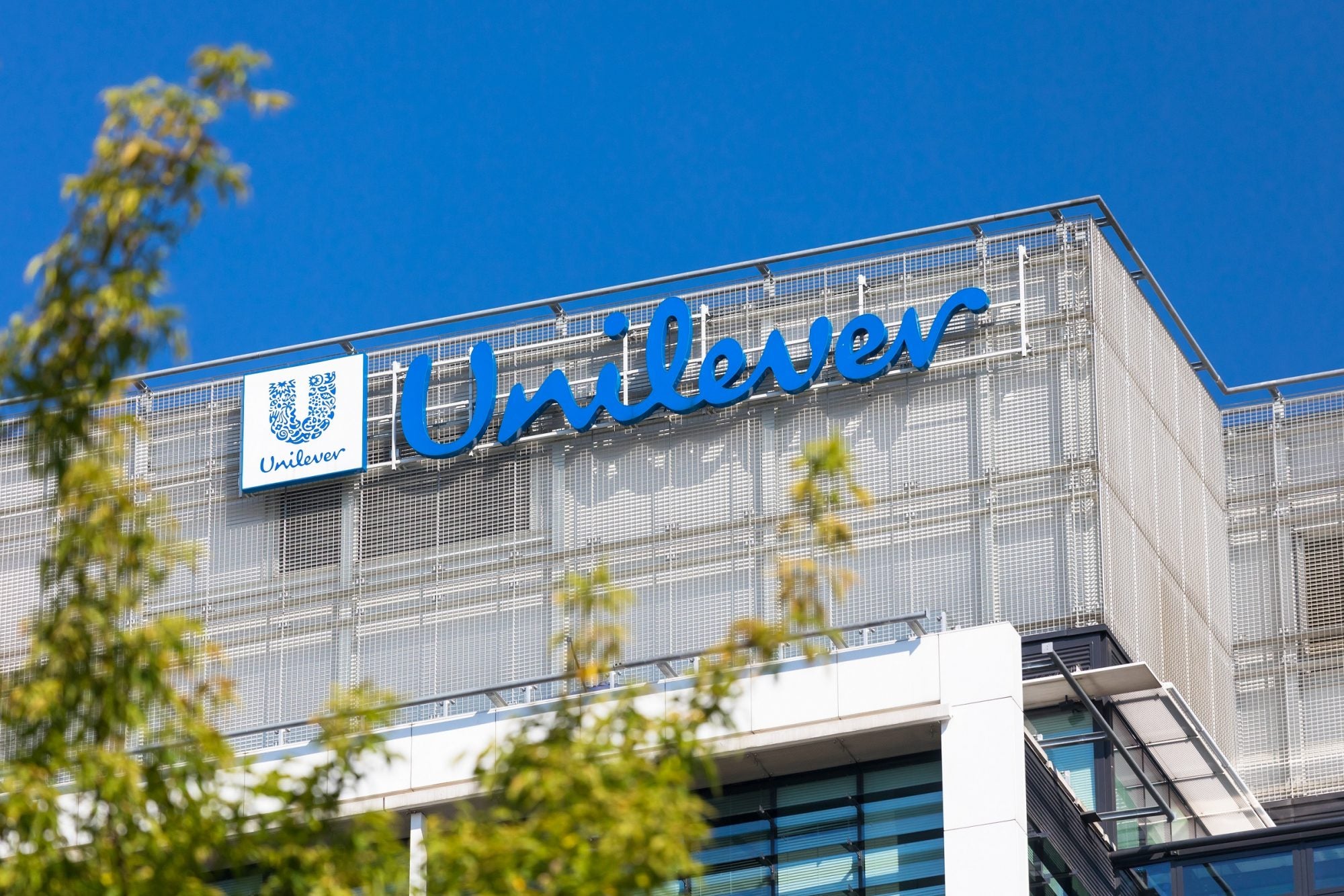 Unilever has joined the chorus of food manufacturers in suggesting cost pressures will ease later this year but said further price hikes are needed to recover gross margin.
The CPG major raised prices by 11.3% in 2022 with a 13.3% increase in the fourth quarter alone. While the benefit of the price actions drove Unilever's turnover above the EUR60bn (US$64.2bn) mark for the first time and delivered a 9% rise in its key underlying sales growth (USG) metric, they came at a cost.
Gross margin declined 210 basis points, "which reflected EUR4.3bn of net material inflation, and increased production and logistics costs that were only partially mitigated by our pricing action and savings delivery", Unilever said in its annual results commentary yesterday (9 February). Volumes were impacted, too, falling 2.1% over the 12 months and 3.6% in the final quarter.
Addressing analysts, CFO Graeme Pitkethly said the Hellmann's mayonnaise and Ben & Jerry's ice-cream owner has increased prices for eight straight quarters amid the inflationary headwinds, while trying to keep Unilever competitive with its peers. Volumes have "held up well", he suggested.
In 2022, Unilever experienced "significant increases in fuel, energy and labour costs in our supply chain", Pitkethly noted, adding "cost inflation is going to remain a key theme in 2023".
He explained the dynamics of margin recovery: "Price coverage to-date sits around 75%, so we are still some way short of the 100% needed to hold gross margin. We will need to see higher price coverage, together with continued delivery from our costs-savings programmes in order to build gross margin back up.
"Our priority remains to drive organic top-line growth. In the first half [of 2023], we expect price growth to remain high from a combination of carryover pricing and in-quarter price changes. And volumes will remain negative."
Inflation pressures
Pitkethly suggested widespread deflation is not likely to emerge this year – as his counterpart at Hain Celestial inferred this week – acknowledging there's "little visibility" on the cost-inflation outlook for the second half at this stage.
Nevertheless, net material inflation (NMI) costs are expected to ease to EUR1.5bn in the first six months of this year before heading "materially lower" in the latter half. Production and logistics cost inflation, estimated at EUR0.5bn in H1, will also follow the same trajectory.
"Price growth" is expected to remain "elevated" in the first half, he said, before "slowing" in the second, and price coverage, or recovery, will be below 100% before "improving" in the back half.
The gross margin will be "lower" for the first six months before "improving" through the rest of the year.
As with other food manufacturers, the strength of the dollar is also affecting Unilever's NMI, equating to a third of cost pressures. Equally, a third applies to both commodity costs and "supplier conversion costs", Pitkethly explained.
Despite the price increases and volume loss, he said elasticities across the group's operating landscape "remain stable".
However, Europe is proving to be more challenging as the region has a greater exposure, as against North America for instance, to higher energy prices as a result of Russia's invasion of Ukraine almost a year ago.
Volume in Europe fell 3.9% on the back of 2022 pricing of 8.3%, in contrast to the Americas, where volume dropped 2.6% on 13.3% in price. Asia Pacific was resilient as volume decreased 0.9% related to pricing of 11.3%.
"Price elasticity in Europe has increased during the course of 2022 and we have recently seen share gains by private label in Europe in most categories as the economic situation weighs on shoppers," Pitkethly said.
The CFO explained when pressed during the Q&A: In Europe, the "current pricing environment is a bigger step change versus history", adding the context around the elasticity of the region by "taking price for the first time in many, many years".
He added: "It's gone into price inflation from a situation where it was in long-term deep price deflation for many, many years. So the net move from deflation to inflation is bigger than it is in other regions."
Jope on new CEO
Meanwhile, the announcement of a new CEO late January to replace the retiring Alan Jope did not go amiss on the analyst call, as the outgoing chief was questioned on any possible change in strategy.
Incoming CEO Hein Schumacher joined the Unilever board as a non-executive director last October, so he already has some insight ahead of his appointment in the summer.
Jope said: "It's not for me to comment on what Hein's agenda would be. But what I can tell you is that in an internal video that he recorded – unscripted, unprompted – he highlighted three things.
"Number one, his absolute focus on performance and value creation. Number two, his commitment to the organisation that Unilever's put in place. I think that's important, A, as validation of the organisation but also to keep our troops calm. And the third thing is his belief that performance can be enhanced by staying the course on Unilever's long-standing commitment to sustainable business."
Group turnover last year increased 14.5% to EUR60.1bn. Underlying operating profit edged up 0.5% to EUR9.7bn. Earnings per share were down 2.1% at EUR2.57.
In yesterday's results commentary, a few paragraphs also suggested Unilever's factory operations in Russia could cease, with financial implications for turnover and profits from asset write-downs.