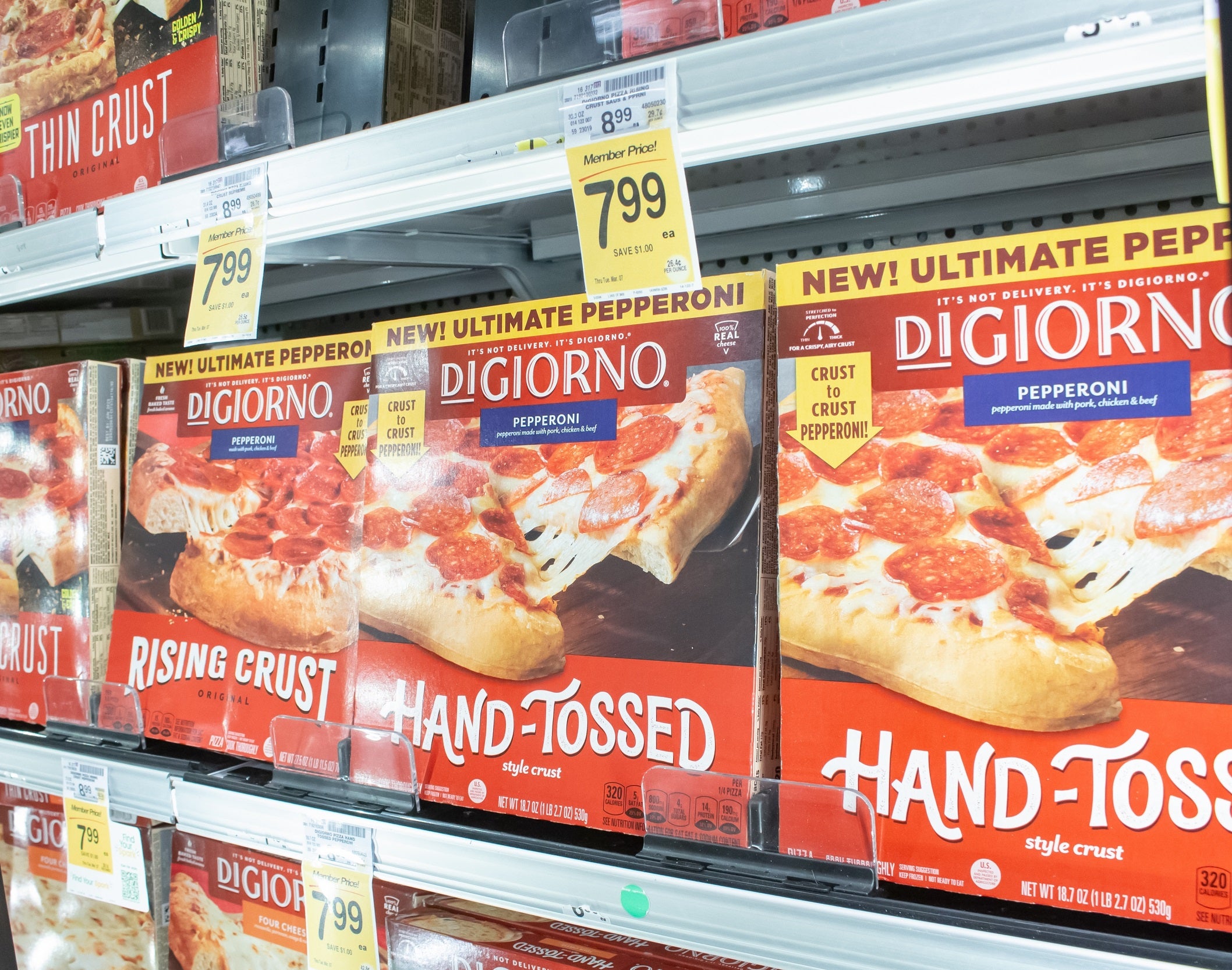 Nestlé will continue with its pizza business in the US as the Swiss giant exits the category in Canada and transfers its European assets into a venture.
"Please note that our situation in the US is very different and our prospects there are much brighter," CEO Mark Schneider told analysts on a call to discuss Nestlé's first-quarter sales.
On Friday (21 April), the Buitoni pizza maker announced it had set up another venture with private-equity firm PAI Partners, establishing a business to house its frozen-pizza assets in Europe.
In February, Nestlé set out plans to wind down its frozen pizza business in Canada, in order to be able to invest in "priority categories".
Schneider said today: "While the US business has had some temporary growth issues due to inflation and the lapping of strong pandemic quarters, we are convinced of our long-term prospects and intend to maintain full ownership.
"We are enjoying a significantly larger market share, have material synergies with our large frozen food business and benefit from successful premiumisation over the past decade."
In the new pizza venture in Europe, Nestlé will retain "a non-controlling stake with equal voting rights" alongside PAI Partners, the world's largest food maker said on Friday.
The European pizza business has an annual turnover of SFr400m ($448.9m). Its products are distributed under the Wagner, Buitoni and Garden Gourmet brands in countries including Germany, Italy, France, Spain, Switzerland and Portugal, among others.
Nestlé's pizza partnership with PAI follows the creation of Froneri in 2016, an ice cream joint venture between the two companies.
Schneider said the new deal will "allow us to participate in the growth and value creation over time and gives us full optionality when it comes to the future of the European frozen pizza business".
Asked if one option could be to combine the business with Froneri and then list the assets as one entity, Schneider said: "Full optionality really means the full range of choices and, as you know, choice means value. So this is good. This just gives us lots of opportunities down the road and that includes potentially an IPO. Don't see it too much as a combination play between Froneri and pizza. This is one of the options but it's not the overarching logic here."
Nestlé on benefits of working with PAI
The Nestlé CEO said the creation of Froneri seven years had generated "enormous value" for the company and for PAI, claiming the move "could have been a business school case study for what a well-defined private-equity partnership can do."
Schneider said the partnership had sought to "target efficiencies" in the companies' ice-cream assets and make "massive investments to increase competitiveness and growth".
He added Froneri had had success with "premiumisation" and had grown market share.
AllianceBernstein analyst Bruno Monteyne suggested Nestlé could carry out all those initiatives by itself and asked what benefits working with PAI on ice cream and pizza brought to the table.
"Some of these elements I mentioned are part of what we call the virtuous circle and this is also how we develop our business. The difference is about how much reinvention and reimagining does it take to reposition a business," Schneider said.
"Where a large company like us is best is when it comes to the patient scaling up of businesses that grow in a stable fashion over long periods of time. So think about pet care, think about instant coffee. Those are areas where I think in a very patient manner, systematic manner, year after year, we're putting down the investment, increasing volume, increasing scale, increasing market share, and then we build these fantastic global brands over time.
"When the business requires in a short period of time a significant amount of reinvention and a stronger type of makeover – and I think this is our assessment of where our frozen pizza business in Europe is – then, I think, a more creative approach that is supported by private equity and strong incentives to reposition the business is better suited. We've seen that at work in the ice cream business. We are much better off with our lower ownership stake in the ice cream business that we have now than we were with full ownership prior to 2016. We see a similar situation arising now with frozen pizza in Europe."
He added: "A lot just has to do with: is it just a few tweaks on the marketing positioning, which we can do ourselves? Or is it a more fundamental process that needs to be reviewed and, as I look at the industrial landscape and footprint, as I look at the failed attempts in the past and frozen pizza in Europe to premiumise, I see opportunities here with a more creative and more radical approach that usually is brought by private equity. In many cases, we intend to create this value ourselves. In these more extreme cases, I do believe that partnering with a private equity firm that understands corporate partnering does make a lot of sense for Nestlé shareholders as well."
Nestlé's shares closed up 0.75% at SFr115.52 after the KitKat maker reported a 5.6% rise in first-quarter sales to SFr23.5bn.
On an organic basis, the company's sales climbed 9.3%. Nestlé said its "real internal growth" – which strips out M&A and pricing – dipped 0.5%.
However, the decline was less steep than the 2.2% drop analysts had expected.
"What stood out to us was the strong growth of out-of-home, [and] confectionery," Monteyne wrote in a note to clients. "Pet care remains a fantastic engine of growth with [sales up] 15.7% [and] both volumes and pricing accelerating quarter on quarter."