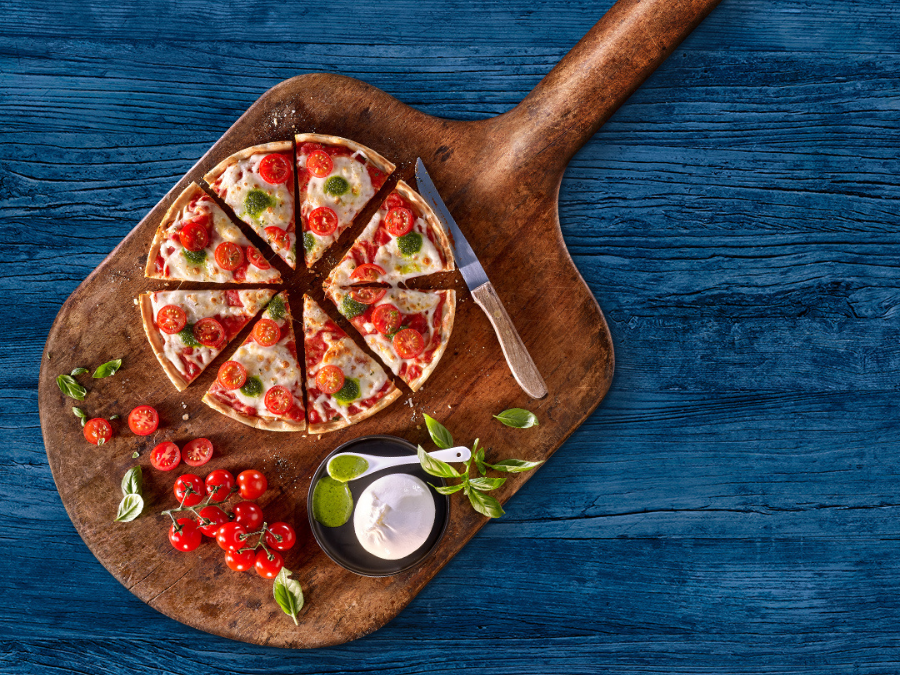 Nestlé has set up another venture with private-equity firm PAI Partners, establishing a business to house its frozen-pizza assets in Europe.
The Swiss giant will "retain a non-controlling stake with equal voting rights alongside PAI Partners", the Buitoni pizza maker said in a statement today (21 April). The transaction is set to take place in the second half of 2023, following the approval of regulatory authorities. Financial details have not been disclosed.
The pizza business has an annual turnover of SFr400m ($447.9m) and its pizzas are currently distributed under the Wagner, Buitoni and Garden Gourmet brands in countries including Germany, Italy, France, Spain, Switzerland and Portugal, among others.
The entity, which is set to be headquartered in Germany, will operate two manufacturing facilities in Nonnweiler, Germany and Benevento, Italy.
Marco Settembri, the CEO of Nestlé's Europe division, said: "We took a thorough look at our European pizza business and concluded that partnering with PAI provides the best platform to develop its full potential.
Part of Nestlé's pizza business in Europe has been in the spotlight in the last year after a fatal E. coli outbreak in France.
Last year, dozens of children fell sick after eating contaminated food – and two died. In April last year, the Paris prosecutor's office opened an investigation into alleged involuntary manslaughter. Health officials ordered production at the factory in the northern French town of Caudry to cease five days later.
Production at the Buitoni pizza factory was suspended for nine months last year following the outbreak of E. coli, which was reportedly linked to flour contamination at the site.
In December, Nestlé received the go-ahead to reopen one of the plant's two lines, which was not affected by the recall. However, the factory had to finally close after falling frozen pizza sales. The plant employed 140 people.
Earlier this week, Nestlé confirmed it had agreed to a settlement with some of the victims outbreak.
The pizza partnership with PAI follows the creation of Froneri in 2016, an ice cream joint venture between the two companies.
Frédéric Stévenin, managing partner at PAI Partners, said: "This transaction is testimony to our relationship with Nestlé and brings together Nestlé's iconic brands with PAI's depth of expertise in creating leaders in food and consumer [goods]. We are delighted to once again partner with Nestlé to replicate our previous success."
In its statement, Nestlé added: "Nestlé will remain invested in this business and participate in future growth and value creation as the joint venture continues to provide the very best pizza for consumers and retail partners."
In February, Nestlé announced that it was planning to wind down its frozen pizza business in Canada, in order to be able to invest in "priority categories".