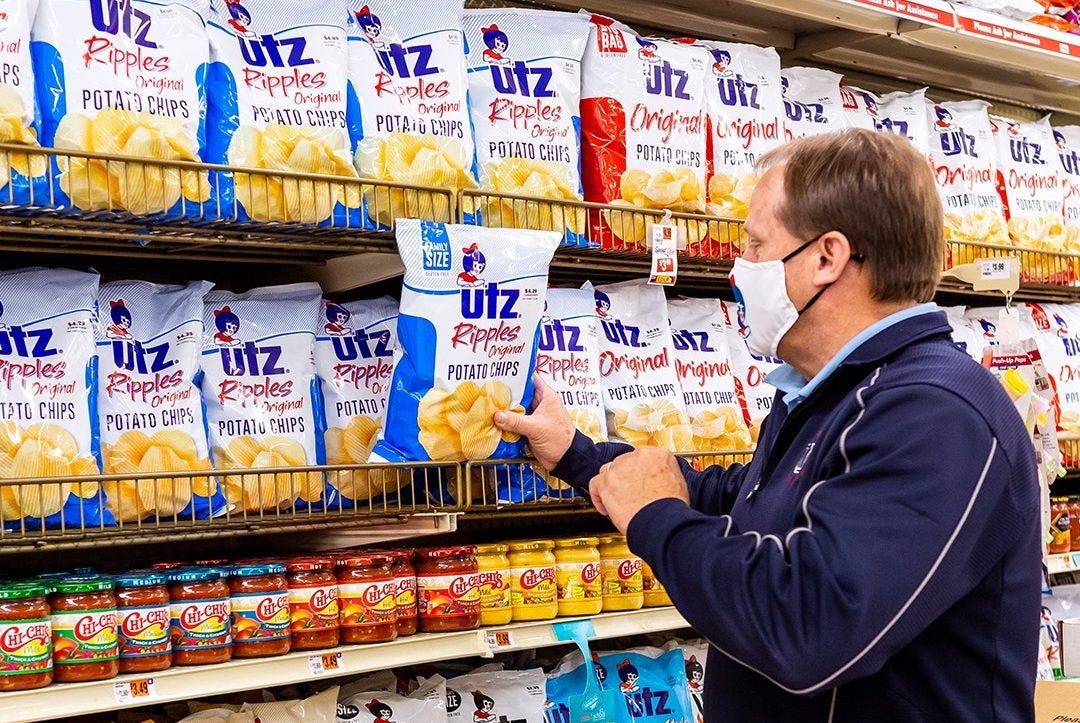 Utz Brands has downgraded its profit outlook as the US-based savoury snacks maker said inflationary costs are expected to remain "more elevated" than originally planned for the remainder of the year.
Announcing second-quarter results to 4 July, the On the Border and Boulder Canyon snacks owner said it started to see rising costs related to commodities, transport and labour in the first three months of its fiscal year and the increases continued into the current reporting period.
As a consequence of what Utz described as "challenging industry-wide supply chain dynamics", the Hanover, Pennsylvania-based business has cut its forecast for adjusted EBITDA for the year to a range of US$160m to $170m, from its forecast provided in May of $180-190m.
Utz has, however, maintained its previous guidance for net sales which it said today (12 August) should be "consistent with fiscal 2020 pro forma net sales, with modest organic sales growth year-over-year. The company's projected pro forma two-year CAGR for fiscal 2020 and 2021 of approximately 6% is above the company's long-term organic-growth outlook of 3-4%".
In May, the company said its 2020 pro forma net sales amounted to $1.16bn.
CEO Dylan Lissette explained: "While consumer demand for our products remains strong, our second-quarter margins were significantly impacted by higher-than- planned inflation across key input costs.
"We anticipate these costs will continue to be more elevated for the remainder of the year than we previously expected. Our pricing actions and productivity initiatives are well underway, but the benefits are expected to be weighted towards the back half of 2021, lagging the near-term cost pressures. These benefits, however, are expected to have strong carry-over benefits to fiscal 2022."
Inflation has proven to be a thorn in the side of global food manufacturers this year. The US reported that prices remained at a 13-year high of 5.4% in July year-on-year, while the Bank of England recently warned inflation will hit 4% in 2021, above the central bank's target of 2%.
Concerns about rising costs have been flagged by food producers for a number of months now. More recently, cereals maker Kellogg said this month it expects price pressures to continue into next year, while US-based private-label supplier TreeHouse Foods cut its outlook for sales and profits.
Consumer goods giant Unilever raised its inflation forecast in July, while US-based Conagra Brands trimmed its financial forecasts related to higher costs.
For Utz, inflation impacted EBITDA margins by 150 basis points in the second quarter, settling at 12%, even as adjusted EBITDA climbed 9.5% to $35.7m.
The company reported net sales of $297.9m, an increase of 23.1%. But pro forma sales fell 4% to $299.2m.