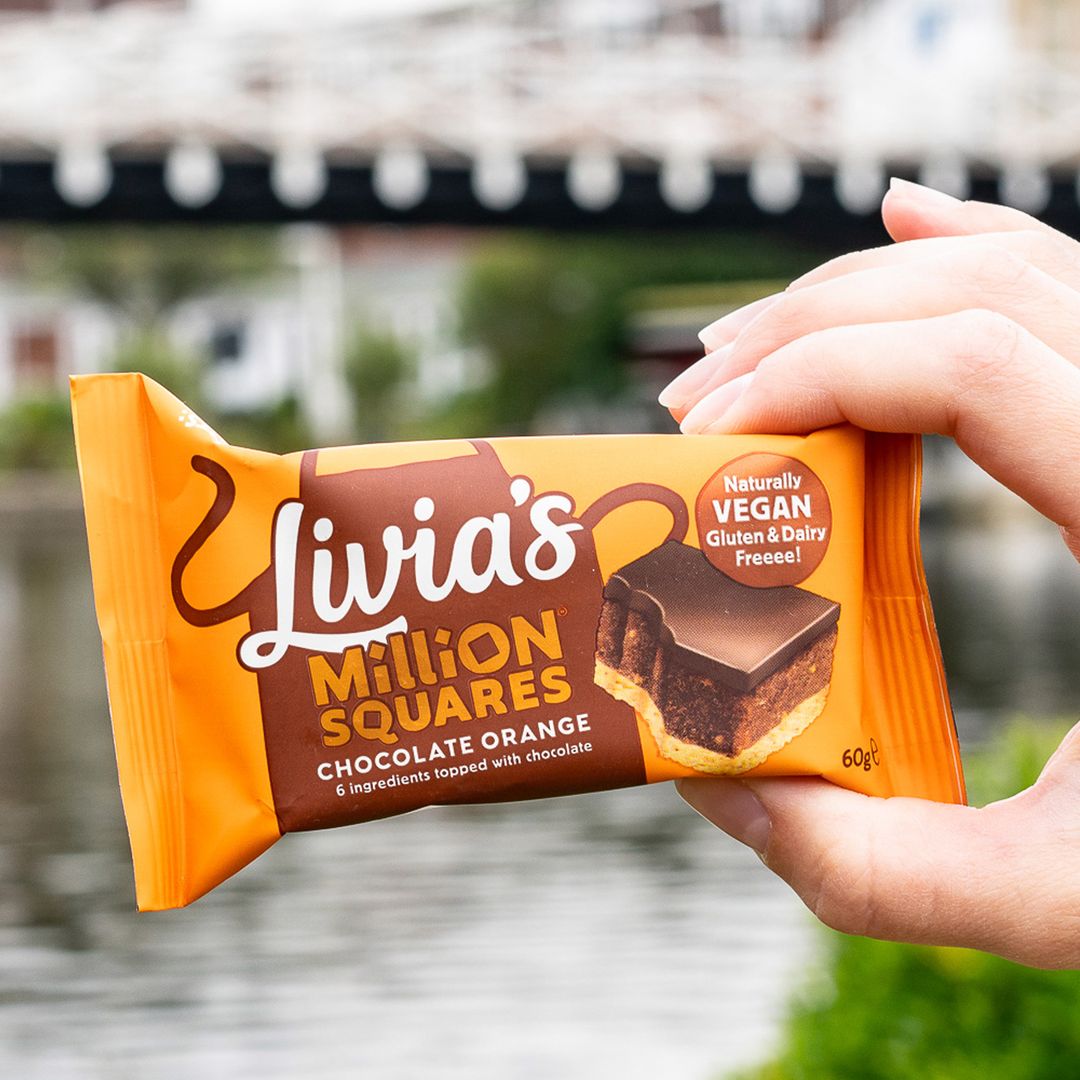 Livia's Health Foods, a vegan snacks business set up in 2014 by Olivia Wollenberg, has been acquired by London-based investor S-Ventures plc.
"The last few months have been the toughest I've ever experienced. Today I am announcing that Livia's, the company I founded and that has been my life for over seven years, is no longer in my hands," Wollenberg said in an Instagram posting.
S-Ventures, led by CEO Scott Livingston, said in a statement Livia's posted sales of GBP1.6m (US$2.1m today) for its latest recorded accounts for the year ended 30 September 2020, and a pre-tax loss off GBP1.4m. And "unaudited management accounts" for the 12 months to 31 January 2022, showed sales of GBP1.3m.
Livia's has been acquired for GBP355,000, comprising GBP130,000 in cash and more than 320,000 shares in S-Ventures at a price of 70p each. The "vendors" will also receive a GBP100,000 cash payment and additional shares in the investor if Livia's achieves revenues of more than GBP600,000 in the ten months after the acquisition.
Interviewed by Just Food in 2019, Wollenberg noted the London-based business was seeing growth of around 150% year-on-year.
In 2020, Livia's announced it had raised more than GBP1m from investors via a Seedrs crowdfunding round, including Andy Weston-Webb, a former president of confectionery giant Mars, Jaap Korteweg, the founder of The Vegetarian Butcher now owned by Unilever, and Michiel van Deursen, an entrepreneur and investor in plant-based businesses.
Livia's plant-based and free-from snacks, marketed under the brands Million Squares, Nugglets and Dunx, had secured listings in Tesco, Sainsbury's and Waitrose, and online with Ocado.
Livingston confirmed to Just Food that S-Ventures acquired Livia's after it went into administration this year and Wollenberg is no longer with the business. The Times reported the company had seen a slowdown in sales during the pandemic, complicated by supply chain issues and price increases from the start-up's co-manufacturer.
Livingston said: "The Livia's team have done a fantastic job in establishing and building a respected and successful brand and set of healthy plant-based snacking products across multiple channels.
"As part of the S-Ventures Group, Livia's can expand and progress and become a mainstream player in this growing natural based products market. I am very excited about the prospects of this innovative business and the enthusiasm of its management team."
Just Food has reached out to S-Ventures CFO Robert Hewitt to confirm if any of the Livia's management team have been retained, including founder Wollenberg.