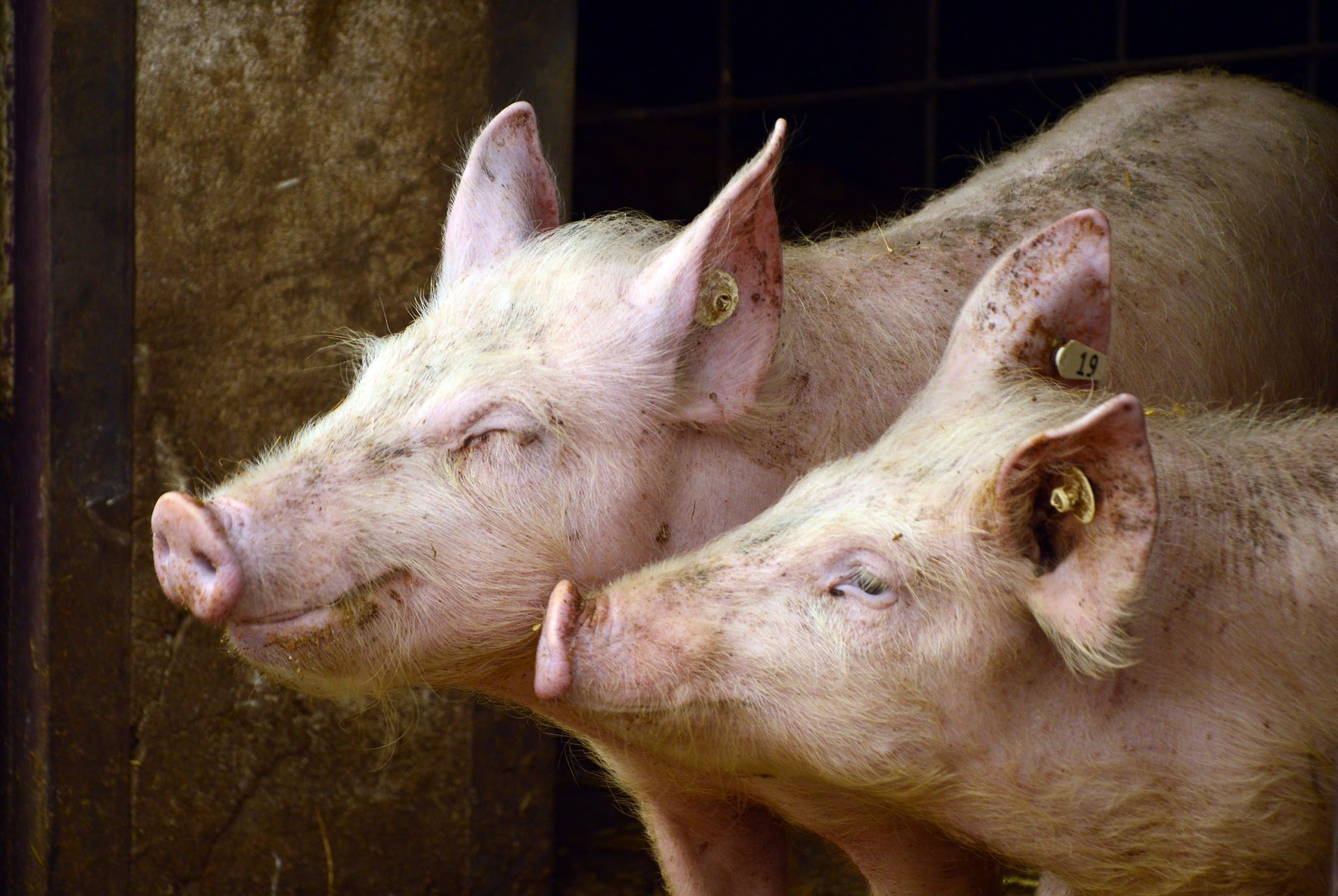 China's WH Group has slashed its first-quarter profit outlook due to "challenging market conditions" in the US pork segment.
The owner of US-based Smithfield Foods, a pork processor and hog producer in Virginia, warned its profit attributable to shareholders will likely be down around 56% from the previous year's print of about $395m, before what it called "biological fair value adjustments".
In a filing with the Stock Exchange of Hong Kong, WH Group said the final results for the three months to 31 March will be published "late" in April.
"Hog raising costs remain elevated, while pork prices have been adversely impacted by softer consumer demand," WH Group said. The gross cut-out margin, the difference between the processed value of pork and hog costs, has also declined, the company added.
The profit outlook is preliminary and could be subject to change, it said. In its previous fiscal year – to 31 December – WH Group reported profit attributable to shareholders, based on pre-biological fair value adjustments, of $1.4bn.
That was based on revenue of $28.1bn and EBITDA of $3.2bn.
WH Group's profit warning is the latest downbeat news for the pork sector, particularly in North America.
With respect to the US, Canadian processor Hylife Foods revealed last week it could be forced to close a plant in Windom, Minnesota, unless the company can find a buyer. Management also cited a number of "challenges", including inflationary pressures and high grain costs.
In Canada, local pork producer Olymel announced on Friday (14 August) the business is to close yet another plant in its home market, the fourth time since November the company said it would close a facility. Covid-19, labour shortages, rising input costs and "instability" in export markets were blamed.
Over in Europe, Danish Crown in Denmark launched a restructuring exercise in January. CEO Jais Valeur said at the time China's growing domestic pork production coupled with Russia's invasion of Ukraine and global inflation had turned the pork market "upside down".
As far back as September, Danish Crown was warning about job losses as the business could not source enough hogs to keep all employees on amid an outbreak of African swine fever.
Tönnies in Germany was also another victim of the industry slowdown, reporting in September that it was cutting jobs. The UK arm of meat processor Pilgrim's Pride has also been hit.