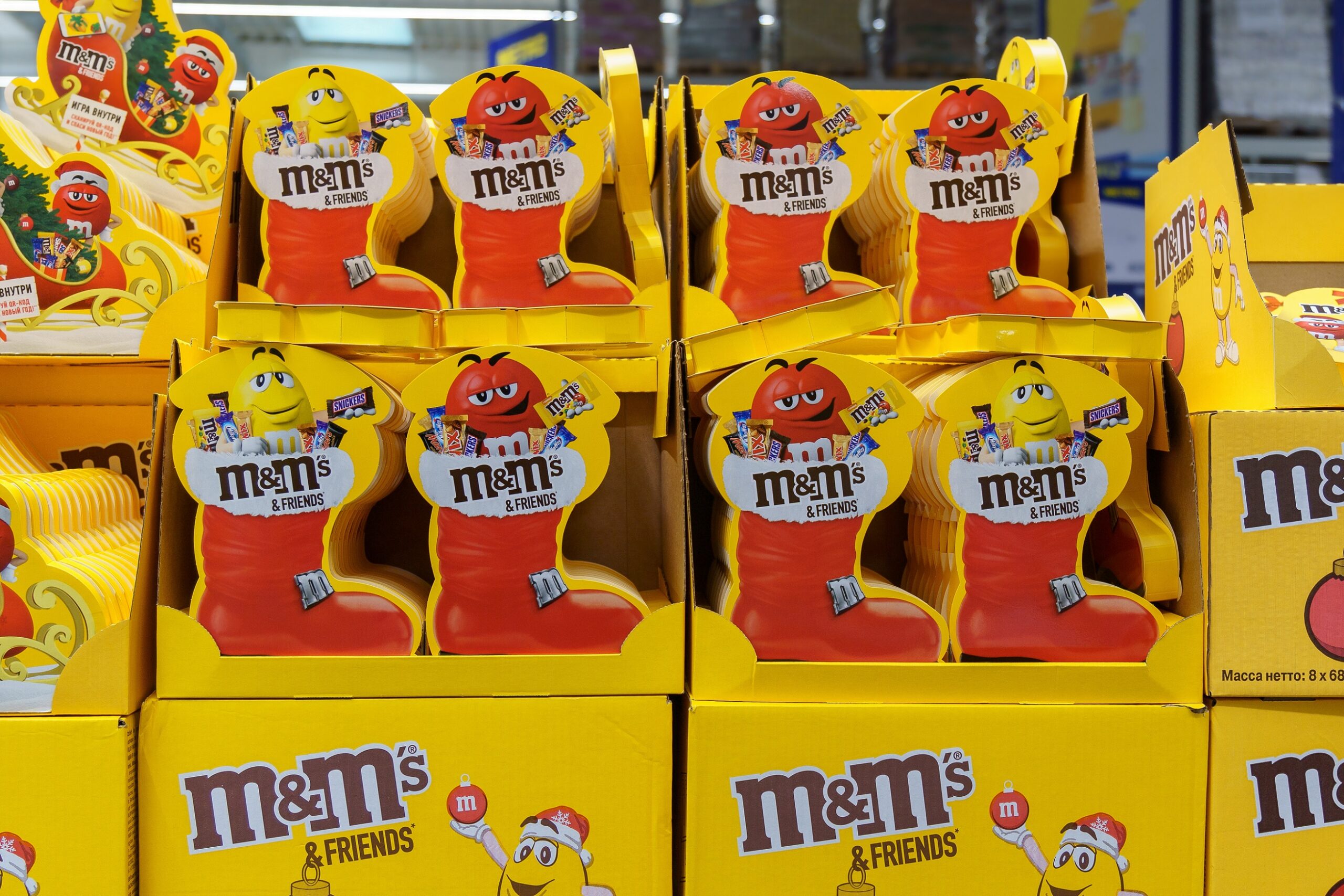 Mars is the latest major name in packaged food to announce changes to its operations in Russia in the wake of the country's invasion of Ukraine.
The family-owned giant, which employs nearly 6,000 staff in Russia, will "scale back" its business but continue to sell human – and pet – food locally.
"Mars has operated in Russia for over 30 years, and we employ almost 6,000 associates who have been a vital part of our company for decades. We will continue to support them, but business as usual is not an option. This is a humanitarian crisis, and this guides all our actions," the company said in a statement on its corporate website.
"We have decided to scale back our business and will refocus our efforts in Russia on our essential role in feeding the Russian people and pets. Any profits from our Russian business will be used for humanitarian causes. We have suspended new investments in Russia and will not import or export our products in or out of Russia. Our social media and advertising activity in Russia and Belarus will remain suspended."
Mars manufactures confectionery at plant in Stupino, south of Moscow. It also has a pet-food production facility 2,100 miles further east in the Siberian city of Novosibirsk.
The company added it is supporting staff in Ukraine "as well as those who make it across the borders". It added: "This is a fast-moving and uncertain situation – if we need to take further action we will not hesitate to do so. We reiterate our support to the innocent victims of this war and call for a peaceful resolution."
As this week has progressed, there has been a wave of announcements from some of the world's largest food companies that operate in Russia.
This week, Nestlé, PepsiCo, Unilever and Danone all announced they will suspend their investment in Russia but maintain the manufacturing and sale of certain food products.
Some manufacturers have decided to stop operating in Russia. On Monday (7 March), Arla Foods said it had "initiated preparations to suspend its business in Russia", a move that would "cover both its local operations and imports".
Finland-based Valio, which has a production facility near Moscow, has quit Russia. "We strongly condemn Russia's invasion of independent Ukraine," Valio president and CEO Annikka Hurme said in a statement on Monday. "Valio does not have the ethical pre-conditions to continue operating in Russia, and we will therefore close down our operations in Russia."
For more on Just Food's coverage on how the conflict is affecting the food industry, please visit our dedicated microsite.