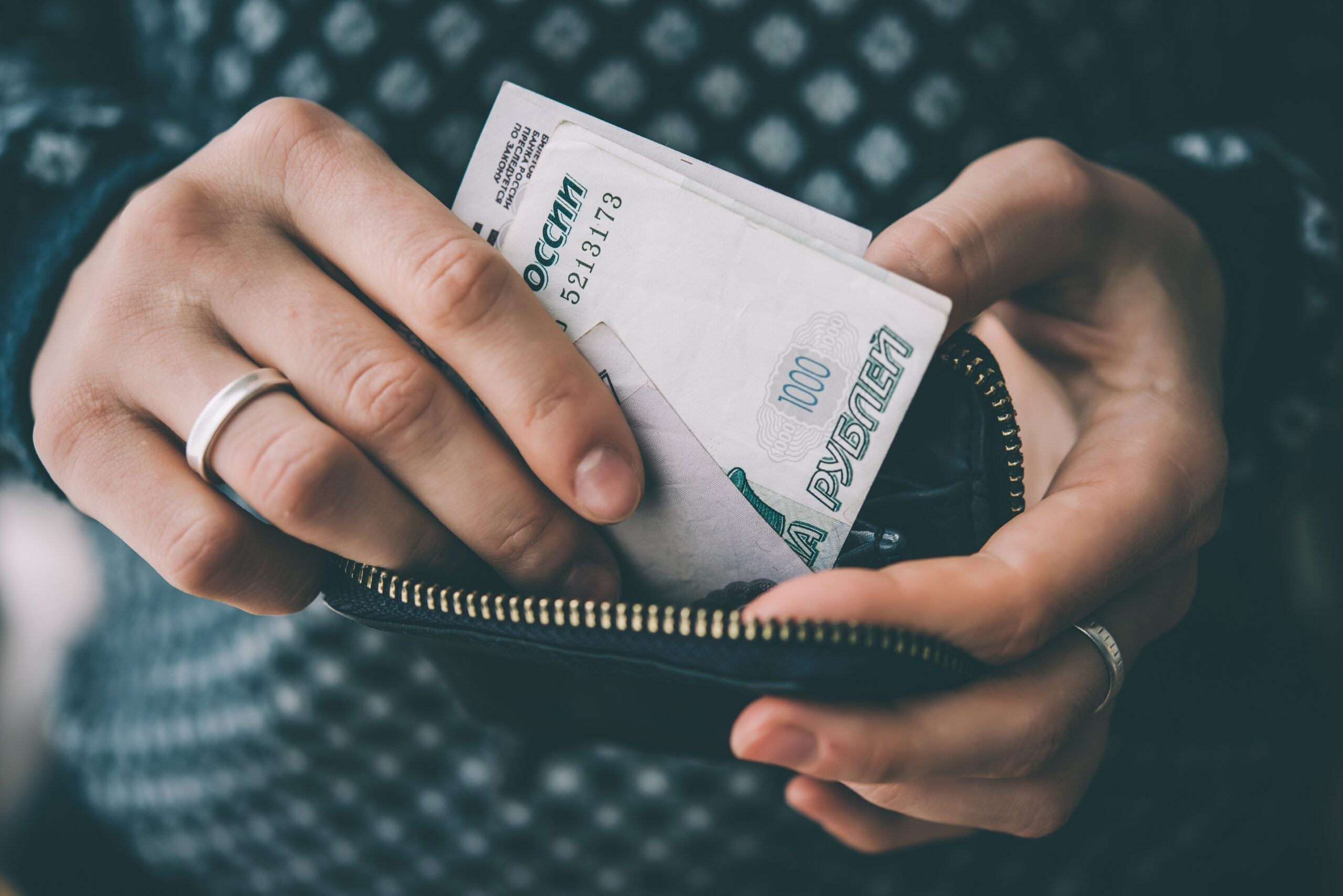 Russia's annualised rate of inflation has surged to the highest since 2015 as international sanctions start to bite.
Inflation reached 12.5% in the seven days to 11 March, up from 10.4% a week earlier, according to figures from Russia's economic ministry reported by news outlets including Reuters and state news agency TASS.
The weekly rate eased to 2.1%, compared to 2.2% in the prior seven-day period but remained at levels not seen since the global financial crisis, according to data separately released by Russia's statistics office Rosstat.
Prices have increased despite Russia's central bank raising interest rates to 20% from 9.5% on 28 February – four days after Vladimir Putin invaded Ukraine – in an attempt to attest a slide in the rouble. Central bank policy makers are currently targeting annual inflation of 4%. Meanwhile, the Moscow stock exchange remains closed.
According to the Rosstat data seen by Reuters, prices of baby food to pharmaceuticals rose last week, with sugar and tomatoes up more than 12%.
Some international food manufacturers have halted their operations in Russia. Others, including Nestlé, PepsiCo and Danone, have maintained a presence in the country, selling some products but suspending investment.
Nevertheless, Alexander Sinyanskiy, a Moscow-based adviser on Russia's food market, has downplayed the impact western sanctions will have, even amid reports the country is on the verge of a debt default.
"Of course, sanctions impose some restrictions on business, especially on the food business. But we survived the collapse of the Soviet Union in 1991, the most severe default in 1998, when the dollar-rouble exchange rate became one dollar to 30 roubles in a couple of days," Sinyanskiy recently told Just Food.
"Then there was a banking crisis in 2009, then there were sanctions after Crimea in 2014, then, in 2018, there were restrictions from Covid. "Therefore, the current sanctions, globally, will not affect the food industry in Russia."
Meanwhile, the Russian government has introduced temporary restrictions on the export of grain and sugar in an attempt to shore up domestic supplies.
Moscow announced on Monday it would ban shipments of wheat, rye, barley and maize to neighbouring Eurasian Economic Union (EAEU) states until the end of June.
Cereal Partners Worldwide, the breakfast cereal joint venture between Nestlé and General Mills, said this week it had pulled investment in Russia.
PepsiCo, Unilever, Danone, Mars and Mondelez International are among those to have announced they are to suspend investment in Russia but maintain the manufacturing and sale of certain food products. Ferrero, the Italy-based confectionery and spreads maker, has suspended "non-essential activities" in Russia.
Others have decided to stop operations in Russia. Dairy giant Arla Foods has "initiated preparations to suspend its business in Russia", a move that would "cover both its local operations and imports".
Just Food analysis: Less choice and higher costs – the Russian packaged food market in a time of war
For more on Just Food's coverage on how the conflict is affecting the food industry, please visit our dedicated microsite.