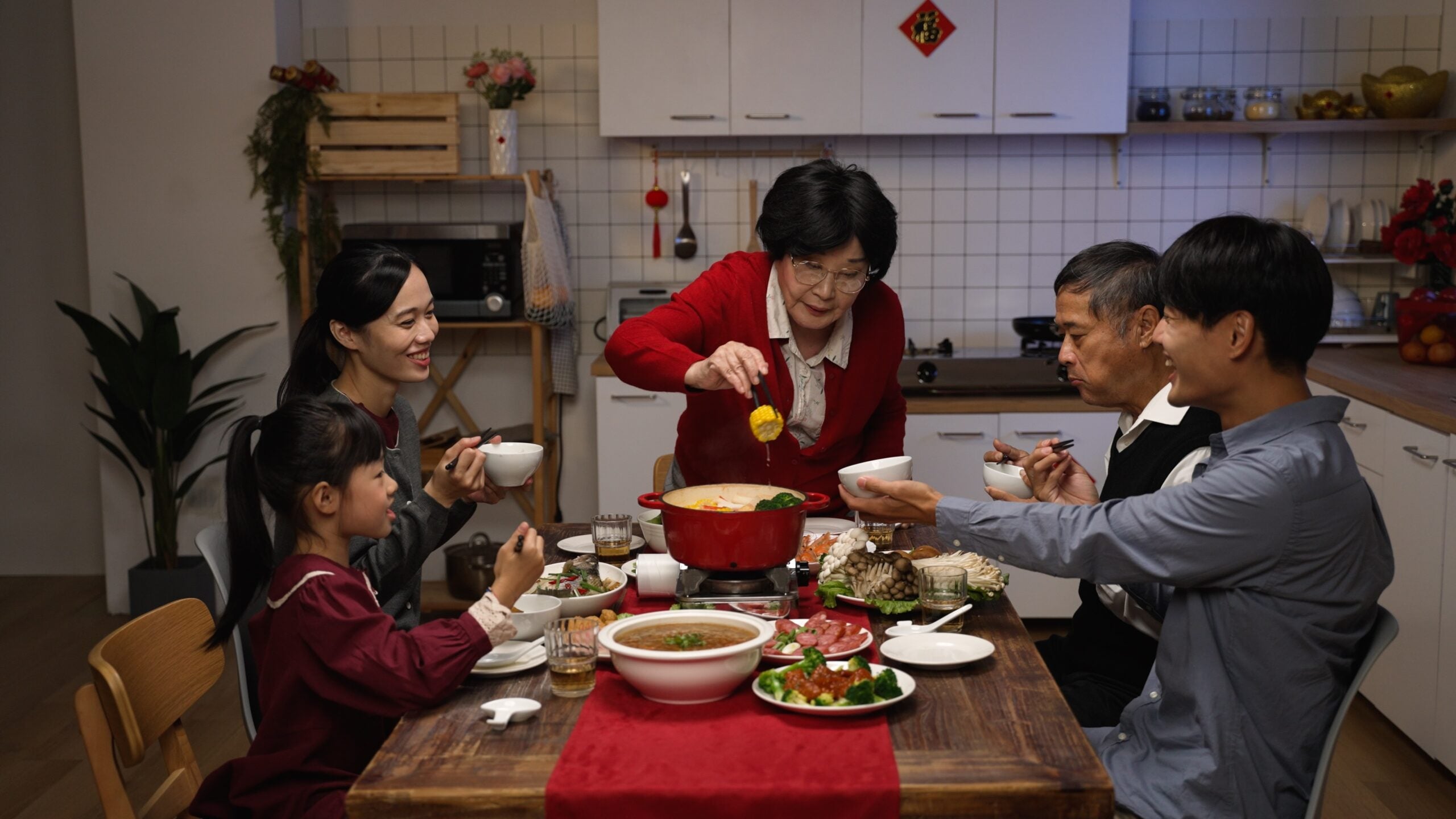 Today marks the Lunar New Year festival, better known in Chinese as Chunjie, or Spring Festival. And, for all the Covid-related and supply-chain challenges facing the country's packaged-food manufacturers, it should still be a bumper period.
Traditionally, the Chinese divide the year into 24 two-week seasons. The first season is called Lichun or the start of spring. Spring Festival marks the first day of the first lunar month. You could call this name misleading, as it actually marks the coldest time of year, but it's a reminder that, from then on, temperatures will gradually rise.
The Lunar New Year festival is a feast of family reunion. Many Chinese will travel back to their home region to celebrate with their relatives. Against the backdrop of the pandemic and the Chinese government's tough policy on Covid-19 cases, all of the country's large cities with a considerable number of (semi-) permanent inhabitants from other regions have advised against travel. A minority will have taken it at heart but the vast majority will not be able to resist the urge to see relatives, particularly parents.
It's also an occasion to savour those hometown delicacies you've been missing for almost a year, while, before that trip back home, consumers will stock up on the local foodstuffs of the regions where they're working or studying so their families can try them out. A student from Changsha in China's central Hunan province, studying in Beijing, will be looking forward to tasting choudoufu and will also take home a large box of pastries from the Daoxiangcun bakery, founded in 1773 and based in the Chinese capital.
Manufacturers will have started planning production a few months ahead to ensure a sufficient supply of ingredients, which may have proved especially problematic in recent weeks amid the supply-chain challenges buffeting the packaged-food industry the world over and amid China's policy of pursuing zero Covid-19 cases.
Nevertheless, this annual family reunion is big business. According to China's Ministry of Commerce, consumers spent CNY821bn (US$129.03bn) during the 2021 Spring Festival. This amount was not broken down but it's likely more than half was spent on food. Chinese grocers will be reaping a considerable part of their annual turnover as you read this column and, for manufacturers of products from spring rolls to niangao pastry and to dumplings, it can be a lucrative time of year.
For overseas manufacturers, there is a potential downside: all the foods mentioned above are traditional delicacies. After all, the Lunar New Year is a traditional Chinese festival and the nationalist trend (guochao), reported on in these pages in recent months, remains strong and is expected to grow further.
However, there are opportunities for non-Chinese manufacturers willing to invest in R&D. There is niangao with cheese fillings available on the market, likely developed to tap into the growing interest in cheese among Chinese consumers. Dumplings with innovative fillings are being launched, including fillings inspired by various local cuisines. It's not hard to think of western foods that could be re-engineered to be a dumpling filling. German food is popular among Chinese urbanites, so why not sauerkraut-and-sausage dumplings? French-style dumplings filled with a mix of cheese, chives and garlic may work as well.
There are underlying market trends to watch as we enter China's festive period. Demand for (semi-)finished meals is growing and is principally driven by two factors: the growing number of single-person households – a trend reported before by this column – and families with young children.
At the start of last year, the Chinese Ministry of Social Affairs estimated 92 million single adults would be living in the country in 2021. These consumers buy ready-to-eat meals a few times per week. The majority of singles will reunite with their families during the Lunar New Year celebrations. However, in view of the large, and growing, number of single households, it is still a significant market. Single households may well be the most significant demographic development in China affecting the country's packaged-food market.
Meanwhile, in China, parents with young children are typically in the 25 to 30 age bracket. In most of these families, both parents will have a full-time job, which means they have less time for buying food and preparing meals. Data from research firm iiMedia quoted by the China Daily newspaper shows the value of this market reached CNY345.9bn in 2021 and is projected to rise at a compound annual growth rate of 20% to CNY515.6bn by 2030.
During the festive period, both of these groups will be tempted to order ready-to-eat (or heat) meals, especially traditional Chinese dishes. There are ample opportunities to cash in on this development but, of course, domestic production has the advantage.
And, in a related area, China's frozen-food category has appeared in recent weeks to be in a stronger position than earlier in the pandemic. Last year, a theory in China the virus was brought into the country via imports of frozen foods cast a cloud over the market. The city of Dalian temporarily ordered businesses handling frozen food to suspend operations after a local Covid-19 outbreak. By comparison, local infections reported in Beijing last month were also linked to contact with frozen food but it didn't lead to sales being suspended.
In November, the central government called for consumers to stockpile food amid concerns over the more general pressure on global supply chains, which can only act to support sales of frozen food. As Bloomberg and The Financial Times reported earlier this month, shares in a number of publicly-listed frozen-food companies and suppliers have been on the rise. Last month, Beijing also announced a new five-year plan for improving the country's cold chain.
Nevertheless, last week, some local Covid-19 cases were again attributed to contact with imported frozen food, another indication of the challenges facing manufacturers despite those recent tailwinds.