Evo Energy Technologies provides heat pumps, biogas cogeneration systems and recovery technologies to improve energy efficiency in food manufacturing plants.
Designed to reduce energy consumption and carbon emissions, these sustainable systems are available as single units or as part of a full turnkey solution with ongoing maintenance and support.
Evo Energy Technologies uses some of the most advanced technology in the field and its staff are experienced in power solutions.
Sustainable energy solutions with biogas cogeneration
Evo Energy Technologies is one of the leading suppliers of biogas cogeneration solutions in Australia.
Also known as combined heat and power (CHP), biogas cogeneration provides both electrical and thermal energy, making it suitable for food manufacturing applications.
The system powers processing equipment such as ventilation, sterilisation and refrigeration machines, as well as supports lighting, hot water and steam units.
Evo Energy Technologies' biogas cogeneration system optimises electricity and gas costs by cutting energy consumption and carbon emissions while maintaining long-term sustainability.
CHP technology to reduce CO2 emissions in food processing plants
Evo Energy Technologies' biogas cogeneration units supply electricity on-site and capture large amounts of heat that would typically be wasted in conventional power plants.
Traditional methods generate around 35% of primary energy as usable electricity and the rest is released into the atmosphere as heat and carbon dioxide (CO2). Power is also lost as electricity travels through the grid to reach its destination.
Evo Energy Technologies' biogas cogeneration systems integrate the production of usable heat and electricity into a single process, offering efficiencies of up to 90%.
By capturing and using this wasted heat, clients can optimise energy consumption.
Reliable electricity supply for continuous manufacturing
Evo Energy Technologies' biogas cogeneration system provides a reliable source of electricity that is not affected by power outages.
The unit allows businesses to be their own energy supplier and control their consumption costs, while avoiding electricity grid congestion.
Biogas cogeneration is suitable for food and beverage manufacturers that require both electrical and thermal energy. Thousands of 2G cogeneration machines have been successfully installed at a wide range of plants, including: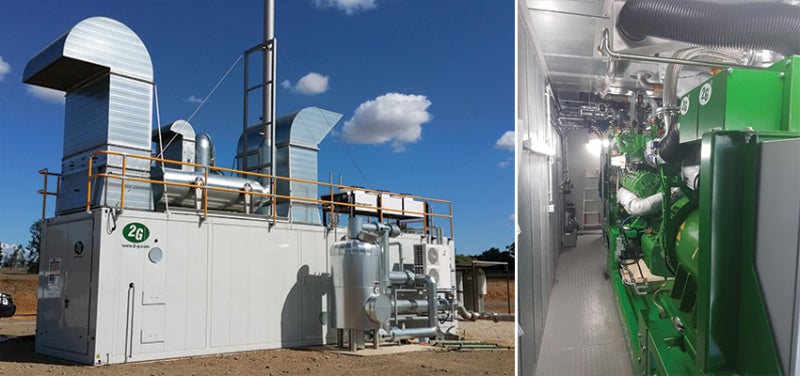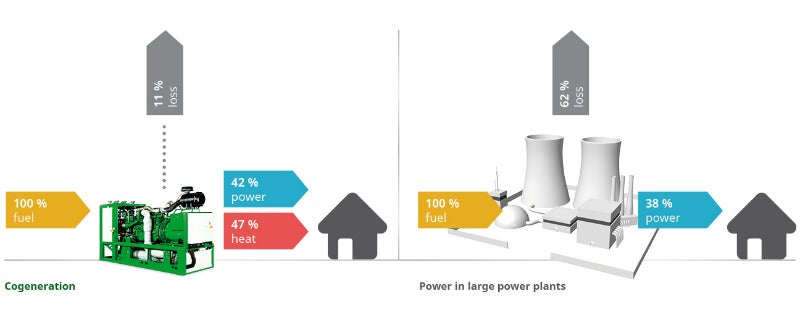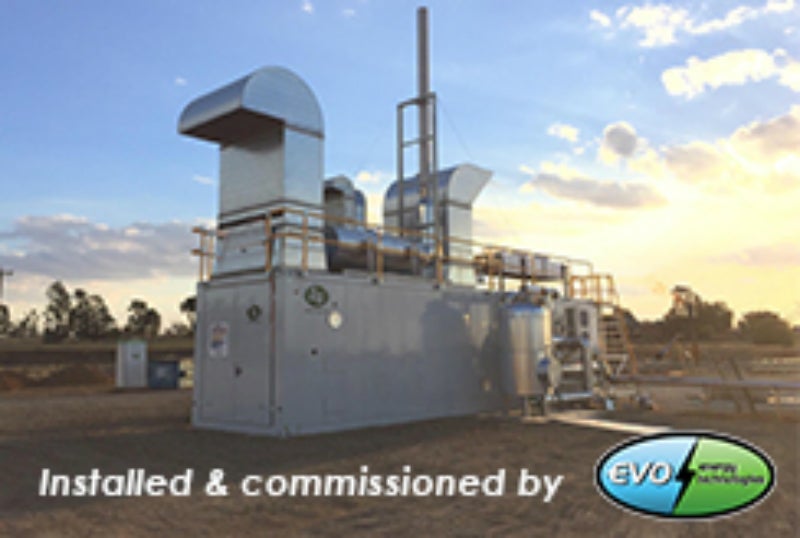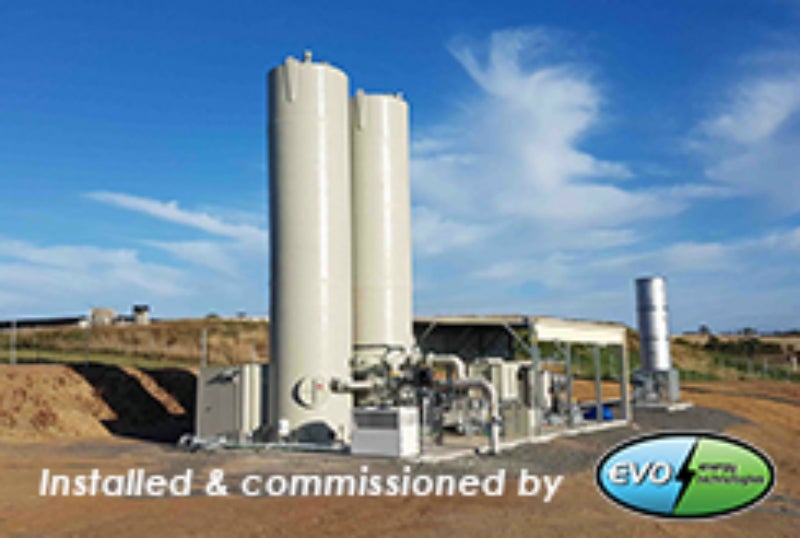 Dairy farms
Pig and poultry farms
Vegetable farms
Cereal producers
Speciality food manufacturers
Brewing and beverage facilities
Waste food and water plants
About Evo Energy Technologies
Based in Australia, Evo Energy Technologies is an authorised distributor of 2G cogeneration systems.
With more than 5,500 systems installed across 43 countries, Evo Energy Technologies and 2G offer one of the highest returns on investment (ROI) to the Australian food and beverage industry.
If you are looking to reduce your company's carbon footprint and energy consumption, contact Evo Energy Technologies' specialists using the inquiry form.