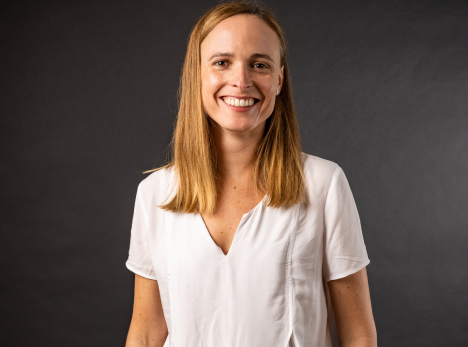 Astanor Ventures employs what the impact VC fund calls a "holistic" approach to investments in the agri-food sector, focusing on people as well as the planet.
With a global farm-to-fork remit, Brussels-based Astanor Ventures is eyeing further targets in alternative meat, where double-digit growth still "makes sense", Leslie Kapin, its director of impact and sustainability, tells Just Food. Despite an ongoing correction in the US, she rests her view on the flexitarians seeking to reduce meat consumption and the relatively untapped potential in Asia and Australia.
How well do you really know your competitors?
Access the most comprehensive Company Profiles on the market, powered by GlobalData. Save hours of research. Gain competitive edge.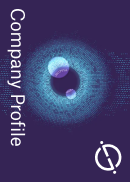 Company Profile – free sample
Thank you!
Your download email will arrive shortly
Not ready to buy yet? Download a free sample
We are confident about the unique quality of our Company Profiles. However, we want you to make the most beneficial decision for your business, so we offer a free sample that you can download by submitting the below form
By GlobalData
V2Food is one example, a plant-based recipient of Astanor Ventures' backing in Sydney. Umiami is another, a start-up in Paris manufacturing chicken alternatives using a "protein texturising process", along with animal-free cheese firm Stockeld Dreamery in Sweden.
Vertical-farming business Infarm in Germany and US-based mushroom-growing peer Smallhold have also caught the eye of the fund, which invests in the entire value chain, from farmers to consumers, or from the "soil to the gut", including the oceans, Kapin says.
"We have a holistic way of looking at the agri-food sector and it's not looking only at the planet, which is extremely important, but also the people. The agri-food sector is not only about the planet and the impact we're having within an extractive sector but also about bringing down social inequalities and thinking about the health impact," Kapin adds.
Controlled-environment agriculture is attractive in terms of impact because it is centred on urban rather than rural locations, cutting down on travel pollution, she says. The still nascent industry also recycles 99% of water and provides "bio-diversity" through land-use reduction, Kapin explains, noting Astanor Ventures also invests in companies supplying the technology.
Just Food: So what are the targeted investments?
Kapin: The sweet spot is Series A and Series B. We are often the first non-family friend or non-angel investor to the cap table. We're going to pull them into scaling their produce or service. The ticket size is usually EUR5-10m (US$5.2-$10.4m).
As an impact VC fund, we have a huge value-add in terms of bringing impact on ESG to those companies at an early stage. We support them in understanding what is going to be the impact of their product or service and also build the right practices in terms of ESG.
JF: How does Astanor Ventures conduct due diligence and avoid greenwashing?
Kapin: We do differentiate ESG and impact. ESG is going to be about the internal health of the company, the policies and how they are able to attract people, retain people, and how they behave as a company.
What we assess at the time of investment is: are there any ESG risks? Most of the time they don't really have a code of conduct, they don't yet have an environmental policy, they might not have a director of sustainability and they don't do greenhouse gas accounting.
Pre-investment is assessing to what extent is it going to be impactful. We have six KPIs. Three planet KPIs – the reduction of greenhouse gas emissions, the reduction of water use, and the positive impact on biodiversity.
Then we have two people KPIs, health and social, and another one which is more for the enablers, climate intelligence or data. What's extremely important is that all companies need to contribute or enable at least one of these impact KPIs. Usually, it's an average of two to three.
We're not going to invest in a solution that's going to save acres of land use and have a positive impact on biodiversity but, at the same time, is going to emit much more than the solution that they replace.
How do we avoid greenwashing? By making sure that we invest in impactful companies and we understand how we're going to measure this impact? We will build the ESG practices in-house to help them to become long-standing, mission-driven companies that will actually benefit the people and the planet.
JF: Some companies are said to be behind on green targets, distracted by Covid, supply chains and now the cost of living.
Kapin: When we see all the regulation that we have to fulfil by next year, especially in Europe, and all of the different scopes of carbon emissions, I can imagine that a lot of large companies are behind. However, if you think about the size of companies in which we are investing, they are not under any regulation because they're too small.
But, because we expect them to scale, we expect them to become the new impact unicorns at some point. They already have a lot of the right practices in place, such as greenhouse gas accounting, they understand the impact on water pollution, they understand [the importance] of an environmental policy, and they understand diversity, equity and inclusion.
JF: Will the energy crisis serve as a stimulus?
Kapin: In our view, yes. This is the perfect timing to move forward because we need to move away from the fragile, vulnerable food system. And that's why, for us, investing in mission-driven companies that will lead this transition to give rise to a resilient and sustainable food system is essential.
It's definitely the time when we should focus on that because it's exactly the inflection point that we need to move towards a much more resilient agri-food system.
JF: What will COP27 likely bring to the table?
Kapin: If you think about the agri-food sector in the past, it's been mostly ignored. One of the reasons is because it is complex, compared to the energy sector or the construction sector. The agri-food sector has many players in the value chain and many different impacts on the people and the planet. So there is a social impact as well, which is extremely important.
There's already momentum behind agri-foods [from COP26]. There's a huge recognition that it is one of the sectors we need to tackle in terms of the impact on climate change but also in terms of bringing food security to different countries and a resilient food system.
We can expect some pushback, clearly. But I think there's a huge commitment and understanding that we have to bring a system that's much more reliable and sustainable.
The solutions that we have – for instance bio-pesticides, bio-stimulants, electrical tractors – they are solutions which are low-carbon solutions, so they are the answers to the problem that we see today.
JF: How does biodiversity fit within regenerative agriculture?
Kapin: Biodiversity is something that hasn't really been thought about for years. We understand greenhouse gases now quite well, water is kind of simple as well, but biodiversity is extremely complex. That's something that we see a huge focus on understanding, how we can have a positive impact on biodiversity. How can we decrease land use? How can we have a positive impact on decreasing pollution of water or soil? So I think those topics are even more important nowadays.
We are focused on start-ups. If you want to disrupt the system, you need to look at innovative solutions.
We are focused on start-ups. If you want to disrupt the system, you need to look at innovative solutions, and big players will need those start-ups because it will be really hard for them because, by definition, they are big, they are heavy and it's hard to change something in your value chain.
I think there's going to be a growing need from those large players in the market for the companies we are investing in. They will need to increase their sustainability because if you think about greenhouse gas, they will need to reduce their Scope one, two and three emissions. We will bring them solutions to reduce their Scope three emissions.
If you bring more remuneration to farmers, they will have more means, more money to actually transition. Often the issue to transition to alternative farming is actually getting the right level of income.
JF: Is Astanor Ventures being more conservative on investments in the current market climate?
Kapin: Risk is part of the VC world. I think we'll be more patient maybe, taking the time to really focus on finding the best deals. We want to make sure we maximise our impact and our return. Pre-investment, we might just have more time to do this. Being more picky and making sure that we invest in the best solutions we can find in the agri-food sector.
We will be looking at the whole value chain. We're not going to focus only on one part of the sector. We're going to keep on finding those areas that will make a difference and will have an impact on the people and the planet.
JF: Can you give a sense of Astanor Ventures' future investment targets in plant-based?
Kapin: There are more investments that we are planning to do in this sector. [Other areas are] soil health measurement, carbon sequestration and these kinds of topics, which we looked at carefully over the years but never found something that was interesting, in our view. There are some sectors that we're going to deep dive because we want to also spread the risks. We don't want to be only in plant-based or micro-fermentation.
JF: What's your take on the plant-based meat market?
Kapin: I think it's still a huge market. Double-digit [growth] might still make sense for a few years. There's a huge appetite for this type of produce [Umiami chicken alternative] because it's unique in the markets.
Maybe in the US with Beyond Meat and Impossible Foods, you have a bit of saturation. Asia and Australia are not markets that have been amazingly penetrated yet. Mostly, at the beginning, it was about the vegetarian adopting those products but, [with] a huge market of flexitarians, of people decreasing the consumption of meat.
And, for V2Food and Umiami, the price target is not to get more expensive to meat but actually much cheaper than meat. It should address the problem of food inflation on being able to redirect your basket of food towards cheaper and better products for the planet.
You need to make sure that you think about the full picture because, if you think about a traditional soy-based burger, maybe the soy comes from Brazil, which is a huge driver of deforestation.