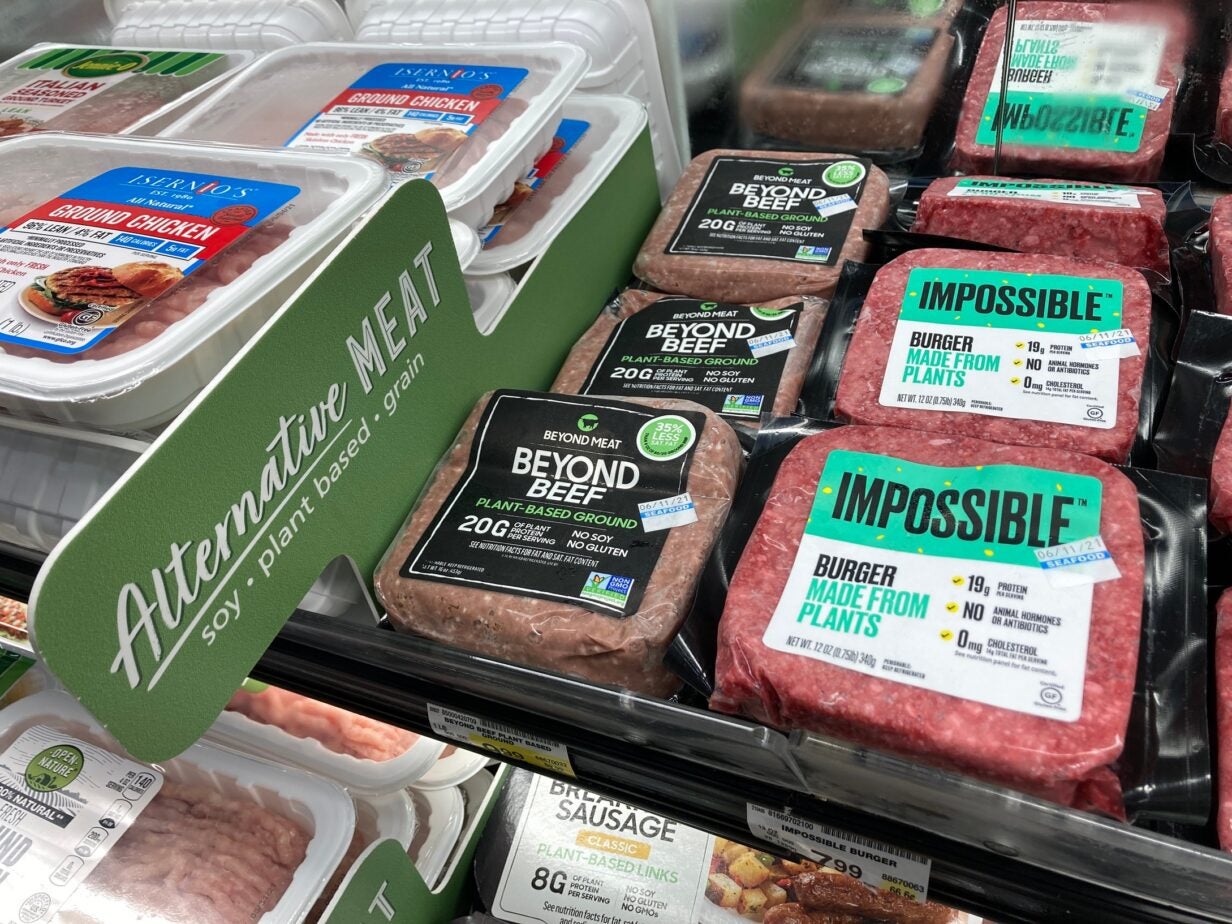 Another week and yet more underwhelming news for those watching the development of the US plant-based meat category.
Signs of slowing demand have prompted some manufacturers to review their position in the sector (see Maple Leaf's decision to change its investment strategy) and others to downgrade their expectations (Beyond Meat being a well-known case in point). Last month, a smaller firm in Canada that does business in the US – The Very Good Food Company – effectively put itself on the market.
This week, JBS, one of the world's largest meat processors, added to the question marks surrounding the category's prospects in the US, while it also emerged domestic supplier Impossible Foods is to cut jobs. The Impossible Foods that saw founder Pat Brown say earlier this year that a meat-free world was "totally doable".
JBS, the Brazil-based meat behemoth, is ditching its US plant-based meat operation a little more than two years after launching the unit.
In a brief statement, JBS USA said: "We continue to believe in the potential of plant-based options for consumers and remain committed to the alternative-protein market."
But the company's attention now seems set on markets outside the US, including in Europe, where it bought Dutch alt-meat group Vivera last year.
At Impossible, Peter McGuinness – the CEO recently appointed from US yogurt group Chobani – says he's trying to speed up the growth of a company that, much like Beyond Meat, has grabbed much of the headlines in recent years amid the optimism about the category.
Of course, some competing in the US plant-based meat market may well simply shrug at the exit of JBS. Some more dogmatic players may celebrate the departure of one of the world's largest meat groups from the alt-meat category. There may also be some who describe the job cuts at Impossible as typical of a new boss looking to ensure they have the right resources in the right roles.
But, for all of that, there's no denying JBS leaving the stage is yet more evidence predictions the US plant-based meat category would enjoy rapid growth were overblown. And, while Impossible says its sales are rising, the job losses are another sign companies are having to reassess their operations amid weaker demand than had been projected.
There are some macro consumer concerns that can help the US plant-based meat category, especially anxiety about the climate crisis. Some businesses will thrive – but others will fail and it's clear now much of the talk in recent years about the market was bombastic.
See Just Food's analysis: Spectre raised of plant-based meat fragility as Very Good Food goes on the market
Is US plant-based meat market facing inflection point or short-term blip?