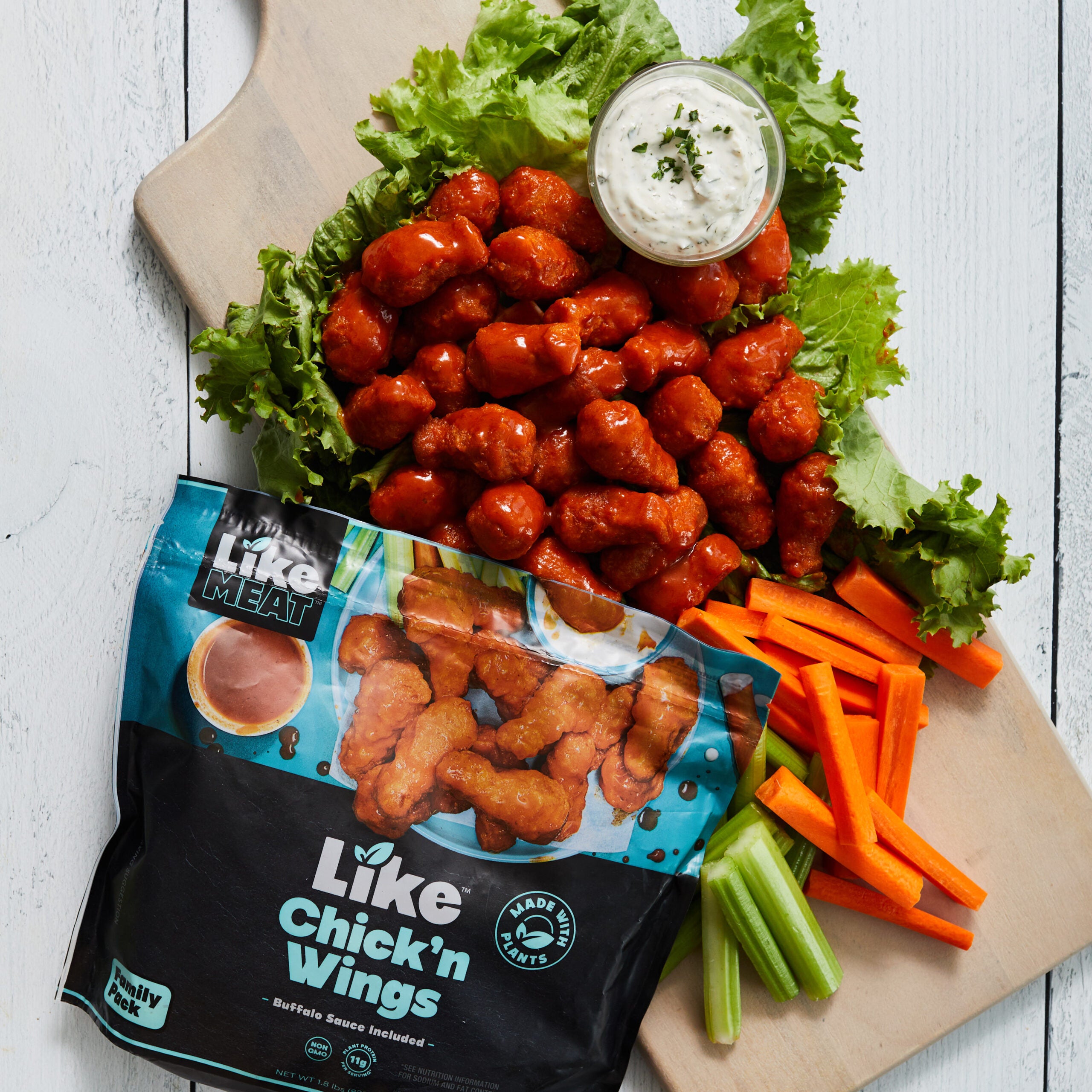 The Livekindly Collective is on a mission: to play a role in consolidating the plant-based meat category to add scale in what the business envisages as a US$1.5tln addressable market.
As a privately-owned, and acquisition-hungry company, chairman and CEO Kees Kruythoff would not be pinned down on what proportion of that estimate Livekindly commands as he ruled out venturing into other areas of plant-based, such as dairy and seafood, to focus on the "core".
With $535m of investor backing, including Germany's PHW Gruppe and a minority stake by South Africa's RCL Foods, Livekindly plans further M&A as it seeks to transform animal-free meat consumption into the "new norm".
And the business, set up by Roger Lienhard, the founder and chairman of Blue Horizon Ventures, has a diverse portfolio under its wings, ranging from alternative burgers, chicken, ribs and bratwurst, to koftas and kebabs, pizza and pasties.
Tesni Steele-Jones, a consumer insights director at Kantar, told Just Food last month there needs to be more choice beyond plant-based burgers, sausages and mince to drive growth in the category, particularly in chicken.
And former Unilever executive Kruythoff, who has the ex-CEO of the same FMCG giant, Paul Polman, on Livekindly's board, points to the recent launch of alternatives to chicken wings in the US, a product area he sees as a "strategically blue ocean".
Almost two years after sprouting from its Foods United roots, the New York-headquartered firm has further acquisitions in mind: "We will continue to do M&A. I'm sure in 2022 we'll see another one, two acquisitions," Amsterdam-based Kruythoff tells Just Food.
Livekindly has spread its business geographically through M&A, with The Fry Family Food Co. in South Africa, Oumph in Sweden, LikeMeat in Germany, No Meat in the UK – bought from frozen food retailer Iceland – and most recently, The Dutch Weed Burger business in the Netherlands. It has also launched its own brands in China with Giggling Pig and Happy Chicken, and a yet-to-be unveiled new development coming up in Australia, an existing market.
"Natural consolidator"
Kruythoff and his management team, which also includes former Kraft Heinz executive and 3G Capital partner David Knopf as CFO, and ex-Tyson Foods executive Malik Sadiq as COO, has a three-pronged strategy: "accelerate the core, go into new markets and M&A", he says.
"We have quite a lot of M&A capability and expertise in our business. We are very well funded, so financially we are a natural consolidator," Kruythoff adds. "Managerial wise, we are a natural consolidator as well because we have a best-in-class management team and a lot of experience and expertise, both in acquisitions and integration."
He characterises integration as "creating the opportunity to accelerate the growth and the impact" on the road to a new norm for plant-based meat. "The best way to do that is to make sure that we grow fast because the more we sell, the more impact we have," the CEO says.
Kruythoff echoes Steele-Jones' observation around choice in the category's market development as he shrugged off any foray into other alternative proteins.
"We will be totally focused on meat-free. Strategy is about choices and we are quite broad in terms of the brand portfolio, which is very unique in our model versus the rest of the market," he explains.
"Markets develop in a certain way and so, after the first part of innovation, you then get segmentation and consolidation in the marketplace. The segmentation is linked to our model of brand portfolio. That market [meat-free] in itself is a $1.5 trillion total addressable market. That is very, very sizable and there's no need whatsoever to go into other parts of the industry."
The plant-based meat market is no stranger to ambitious companies. Meati Foods, for instance, a US start-up with former General Mills executive Scott Tassani sitting as president, is targeting sales for its mycelium-based products of $1bn by 2025 for a business that only got off the ground in 2019.
Market trajectory
Kruythoff, however, rejects talk consumer demand is tailing off for alternative meats and is adamant growth will only accelerate amid heightened environmental awareness and as prices become more competitive with conventional proteins.
Last year, US stalwart Beyond Meat spooked markets as it reported an unexpected decline in third-quarter sales. Meanwhile, Canadian business Maple Leaf Foods announced it was reviewing its plant-based operations on the back of three quarters of falling sales.
The episodes sparked speculation that any slowdown in the US might spill over into the UK, Europe's largest market in the meat-free category ahead of Germany, where Livekindly first launched.
US retail sales of meat substitutes reached $1.5bn in 2020, rising at a compound annual growth rate of 13.3% from $800m in 2015, according to GlobalData, which is about to provide figures for last year. Nevertheless, Just Food's parent company forecasts a slowdown to a CAGR of 10.8% through to 2025, estimated at a market value of $2.5bn.
In the UK, growth is expected to flatten out. Sales climbed to $712.5m in 2021, representing a five-year CAGR of 7.3%, quickening from the equivalent rate of 4.9% to 2020. The 7.3% rate is forecast to be maintained to 2026, when sales are envisaged at $1.01bn.
Kruythoff has no reservations about growth in the US. Livekindly has taken its No Meat brand of chicken pieces and nuggets into Walmart, and the same chain is stocking its LikeMeat chicken wings across 3,622 stores.
"Is there an issue in market development and the growth in the US? The answer is no. The market development towards plant-based chicken as the next growth curve of the total categories is an absolutely critical one. The second one is that it will grow from frozen into chilled and that is the other part where actually the market will grow faster."
International variation
In other parts of the world, Kruythoff says Germany, the UK and South Africa are its core markets, and then the US as a relatively new destination.
He expects to see continued "accelerated growth" in Germany and a similar picture in the UK in the frozen meat-free category. Penetration and repeat purchase rates are also going up as awareness around the environment intensifies.
Nevertheless, data from Kantar, albeit in the wider scheme of things, suggests category growth in plant-based in the UK is slowing.
Retail sales of chilled and frozen meat alternatives such as sausages and mince, as well as vegetarian "meal centers", ready meals and snacks like sausage rolls, rose 4.3% to GBP601m (US$815.5m) in the year to 26 January 2022, Kantar says. That compares to 23% growth from 2020 to 2021.
Further afield in China, where Livekindly launched its first products developed in-house with Giggling Pig and Happy Chicken last summer, growth is likely to be more mixed.
Kruythoff adds: "What you will see, as always, is that things are a little bit slower. The experience there is that you go slow to go fast in China and that is basically what we are doing."
Looking ahead to progression across individual markets, it essentially comes down to take-off rates and adoption, and so might differ over timeframes.
"If it is in 2022, very clearly Germany is our biggest market. If you would look at it in five years, that probably will be the US. If you look at it in ten years, maybe it's China."
Kruythoff continues: "In the UK, the Netherlands and Germany, we have the highest per capita consumption of alternative meat, plant-based meat in the world. All in all, these markets will always go a little bit up and down.
"I think we shouldn't get nervous about that but, more importantly, the total trend is there. Consumers love to eat less meat, especially millennials and Gen Z. This is something that is there to stay. If anything, it is something where we will only see accelerated growth."
A more level playing field is needed between plant-based meats and animal counterparts for prices will come down even further, he suggests.
"If you get real scale into plant-based, and you get through-costs in the system, and governments stop taking zero VAT on animal meat, and they do that on plant-based, all those things will normalise. Then you will see very rapidly the price parity will be there.
"It's a no-brainer for consumers, especially if they know what the difference is in terms of the environmental footprint, water usage, land usage, and the like. We are in no doubt that this will accelerate. It's a total food transformation."