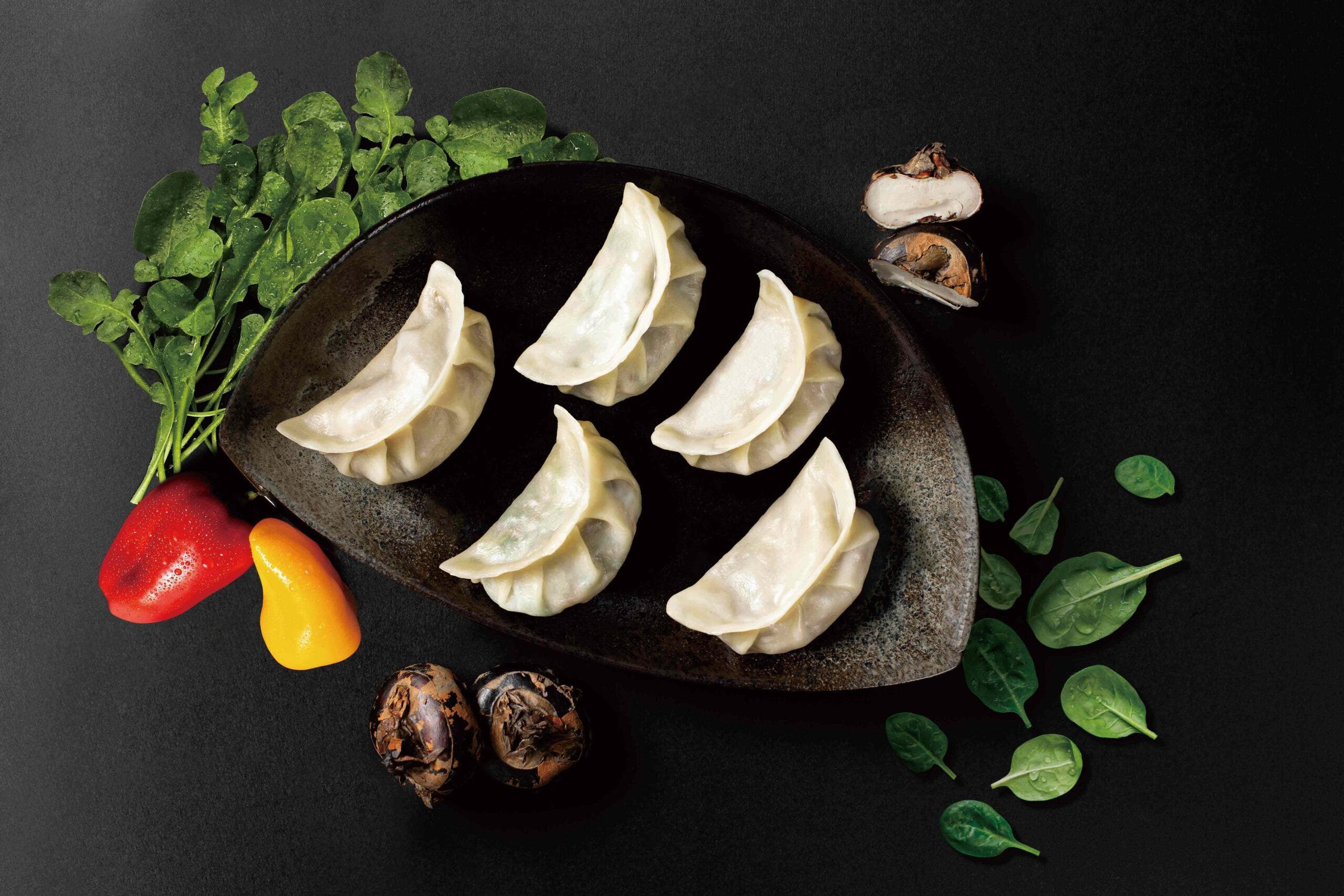 The Livekindly Collective, a plant-based meat firm headquartered in New York, has confirmed its entry to China with two new brands developed specifically for the market – Giggling Pig and Happy Chicken.
The company, which has largely built its portfolio through M&A since it changed its name from Food United last year, said the products destined for China are the company's first to be created in-house and will be available across the Asian country from today (25 June).
The line-up across the new brands includes seven products based on popular Chinese meals but without meat such as plant-based dumplings, 'mince' and mushroom dishes.
Kees Kruythoff, Livekindly Collective's chairman and CEO, first flagged intentions to move into China in an interview with Just Food in March, when he said M&A could feature in the company's plans as it seeks to make the country a "priority" market, along with the US.
In a statement today, Kruythoff said: "China is one of the most exciting and strategic markets for the plant-based revolution and a key pillar of our growth strategy. We are proud to launch these new flagship brands, which have been developed and manufactured for Chinese consumers by Chinese experts. As we say: China for China, and at China speed."
The Livekindly Collective added it had raised US$535m over the past 15 months or so to partly finance its international expansion into China, as well as to fund strategic acquisitions, partnerships and investments in the development of planned based foods.
It already has two M&A deals under its belt this year, the most recent being meat-alternative manufacturer The Dutch Weed Burger in Amsterdam which supplies seaweed-based products. Then in January, The Livekindly Collective acquired meat-free business No Meat from UK frozen-food retailer Iceland Foods.
Delaware-based Livekindly Collective has had Blue Horizon Ventures in Zurich as a principal shareholder since its formation. The company, which also counts German meat giant PHW Gruppe among its investors, has acquired a number of companies in the plant-based meat market, including The Fry Family Food Co. in South Africa, the Swedish brand Oumph and LikeMeat in Germany.
And earlier in June, Livekindly Collective nabbed another key food executive with the appointment of Malik Sadiq as chief operating officer from US meat giant Tyson Foods, a matter of months after it appointed ex-Unilever CEO Paul Polman to its board.
Roger Lienhard, the founder and chairman of Blue Horizon who was responsible for setting up Livekindly Collective, added in today's statement: "We're coming off a phenomenal first year, having become one of the top three highest-funded and fastest-growing plant-based food companies in the world. Our portfolio and model are global, and with the launch of our China office and delicious new products, we are closer than ever to achieving our mission of making plant-based living the new norm."
The Livekindly Collective noted that from today, China has adopted its first standard for labelling plant-based meat products, which "are now defined as food products that use plant-sourced materials or their processed products as sources of protein or fat".
It added the new standard from the Chinese Institute of Food Science and Technology "signals the rapid growth in demand for plant-based meat in China".
Giggling Pig and Happy Chicken are targeted at Gen Z consumers in China with cartoon characters depicted on the packaging, Livekindly Collective said.
Joanna LiuQiao, the regional director for Greater China, added: "China has a long history in plant-based cuisine and has been cooking with ingredients like seitan, tofu and tempeh well before it was mainstream. We understand what works and doesn't work for this market, and our new brands are delicious, high-quality and tailored to local consumer tastes."
Just Food interview, March 2021: "We can lead the movement to make plant-based living the new norm. And many people agree" – Kees Kruythoff on The Livekindly Collective's latest funding and growth plans