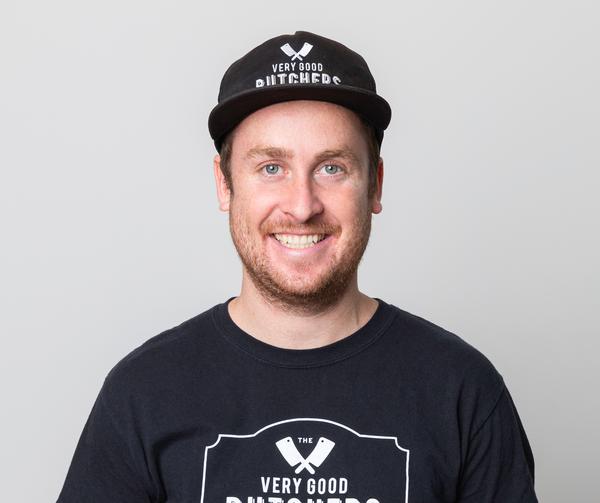 Europe is the next destination on the horizon for The Very Good Food Co., a Canadian animal-free protein business that has scaled aggressively over the past year through a public listing, an acquisition in the dairy-alternatives space and entry into the US market.
The Very Good Food Co. generated revenues last year of CAD4.6m (US$3.8m), up from just under CAD1m in the previous 12 months, an impressive growth rate for a start-up founded in 2016 by chief executive Mitchell Scott and James Davison, the company's head of research and development.
But the business has remained in the red as the owners invested to expand production facilities from one to two factories in Canada and to establish its first site in the US, which together should ease a major bottleneck to growth amid increasing demand for plant-based alternatives to meat and dairy.
The Very Good Food Co.secured CAD4m last year through an IPO and listed on the Canadian Securities Exchange. It then turned to markets to raise CAD10m to acquire and improve a pre-built manufacturing facility in Vancouver, British Columbia, known as the Rupert plant, adding to the company's site in Mount Pleasant, Victoria.
A further CAD8.5m was raised for its entry to the US and to finance the purchase of a third factory in Patterson, California – due to come on-stream this summer – and to fund potential acquisitions.
The Vancouver plant is up and running and is capable of producing 20 to 30 times more product than the site in Victoria.
How well do you really know your competitors?
Access the most comprehensive Company Profiles on the market, powered by GlobalData. Save hours of research. Gain competitive edge.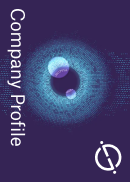 Company Profile – free sample
Thank you!
Your download email will arrive shortly
Not ready to buy yet? Download a free sample
We are confident about the unique quality of our Company Profiles. However, we want you to make the most beneficial decision for your business, so we offer a free sample that you can download by submitting the below form
By GlobalData
Speaking to Just Food, CEO Scott explains the production constraints that are on the way to being resolved. "A big focus right now is expanding our production capacity as we've been heavily production-limited since day one. We've just taken over this new facility so there's been a lot of capital expenditure. Right now, we're very much in growth mode."
The majority of The Very Good Food Co.'s revenues are currently coming from e-commerce, with sales in 2020 of CAD3.4m from the group total of CAD4.6m. But the company plans to expand the proportion through retail and increase contributions from foodservice, a channel with limited presence for the business. The Very Good Food Co. does operate a restaurant and retail store to promote and market The Very Good Butchers brand, serving as a testing ground for existing and new products.
It has also recently notched up its first acquisition. In January, The Very Good Food Co. announced a CAD3m deal for The Cultured Nut Company, a dairy-free cheese business, also based in Victoria, British Columbia, which has since been rebranded as The Very Good Cheese Company.
Scott says The Very Good Food Co. is evaluating opportunities in the UK and Europe for the plant-based cheese brand but was reserved in revealing plans for other categories in dairy-free beyond a "number of different things" in the pipeline.
The Very Good Food Co. is confident it will reach profitability as the new income streams come on board but Scott was reluctant to share any targets or proffer any timeframe to turn the business into the black.
"We realised that we're going to have to spend some money to get to where we want to be," Scott says. "There have been some transactions and [an] acquisition, but we have structured the business towards profitability. Once the Vancouver plant is fully scaled-up and we're in more grocery chains and expanded e-commerce, we should be pretty close to profitability."
In the year ended 31 December, The Very Good Food Co. reported an adjusted EBITDA loss of CAD8.3m, wider than the previous year's CAD1.3m. It recorded a net loss of CAD13.8m, compared to a CAD2.3m loss in the prior 12 months.
While revenue growth continued into the first quarter of this year – a more than 600% increase to CAD2.6m from the corresponding period and well on the way to beating the 2020 print – profits were still absent. EBITDA came in at a CAD5.3m loss, while the company posted a net loss of CAD15m.
Nevertheless, The Very Good Food Co. has global ambitions with the Asia Pacific next in line after Europe.
"This year, the big focus is on the North American market, expanding mainly in traditional grocery stores, retail and then e-commerce. We are planning a UK e-commerce launch this summer and then looking at a retail launch probably either later in the year or early-to-mid next year," Scott says.
"We're starting with the UK to start building the brand. We're also looking very closely at Germany and the Netherlands as a beachhead into Europe. But the idea is to kind of start in the UK and then also start putting things in place for Europe around the same time."
While The Very Good Food Co. plans to enter the UK through the digital channel, the long-term plan is to eventually set up a manufacturing base, either in that country or in Europe, Scott says. In the meantime, manufacturing will be conducted locally and shipped to a third-party warehouse for picking, packing and delivery.
The Very Good Food Co. on M&A
Further acquisitions are in the playbook to develop the portfolio, which encompasses meat-free versions of sausages and hotdogs, burgers, pepperoni, steaks and taco Stuff'ers, all generally carrying the 'Very Good' designation.
The company won't be limited to one deal, Scott says, adding potential transactions would be in plant-based meat, cheese and other dairy alternatives, as well as ready meals and sauces based around clean ingredients, "great nutritionals and a solid brand".
Sauces are also under development in-house in areas such as egg-free mayonnaise, Caesar salad and ranch dressings. An e-commerce launch is planned for this summer for a 'Butchers Select' range of gluten-free products in animal-free burgers, sausages, meatballs and mince followed by a roll-out in retail during the autumn.
The Very Good Food Co. chose to try to capture e-commerce opportunities by selling directly to the consumer because of what was a limited production capability. The channel is expected to contribute 20% to 30% of sales in the long term, with the majority conducted through retail, wholesale and a "small portion" via the butcher's shop, Scott says.
He continues: "As we built out The Very Good Butchers we realised that it's hard to build and scale up a food company – access to capital is a constraint. Production operations and finance, all of these things that you have to put into place, are challenging to do. We are hoping to leverage that kind of shared infrastructure, so we either develop brands in-house or bring in other brands and leverage that shared kind of ecosystem. There are a lot of synergies if we can find products or brands that already align with one or two core brands we've built up."
Despite completing an IPO, Scott and his co-founder Davison have managed to retain a 35% share in the business between them, ensuring the pair are the "two largest shareholders by a longshot". The CEO adds that "what's driven our growth over the past year or so has been retail investors".
"We're still very much in control, and it's allowed us to access capital at a valuation that we wouldn't be able to achieve in the private markets," Scott continues. "I think if we tried to do this growth plan privately we'd end up giving up the whole company and we'd have to look at a much slower trajectory. It really allows us to accelerate and start competing, eventually on a global scale."
Covid-19 has been a fillip for the company, particularly with the elevated concerns around health and the consequential pick-up in demand for plant-based foods, both before and during the pandemic. And while foodservice generally took a hit across companies operating in the space, The Very Good Food Co. is eyeing expansion in the sector.
"We were in a handful of foodservice elements, smaller local groups here in Canada. We've been waiting to see how Covid shakes out and see how restaurants get back to normal. Our goal is to have one to two larger chain partnerships by the end of the year, so it's something we're definitely starting to tackle," Scott explains.
Sanguine about competition
The Very Good Food Co. is up against the likes of Beyond Meat and Impossible Foods in North America but Scott is confident his business is carving out a niche with its beans- and vegetable-based products, with flexitarians a key target area, while the CEO says its two peers are really going mass-market.
"It's good that we've been around for a few years. We've built a loyal customer base and we have this e-commerce following. For us, the big growth area is flexitarians and that's one of the reasons we're looking at the UK with such interest because it's the number one country in the world for plant-based adoption. We think there's a niche for that whereas Beyond and Impossible are definitely going more mass-market. And then I think the market is growing at such a rate that there definitely is room for other companies in the space."
Nevertheless, The Very Good Food Co. classifies itself as a premium proposition with a price point of 10-15% above Beyond Meat and Impossible Foods. "We absolutely still want to be affordable, but still be putting out a high-quality product with great ingredients," Scott says, adding the products have to deliver on taste and texture.
"A lot of people are plant-based for health and environmental reasons, so we have to deliver on the environmental aspect and the health aspect as well."
The new Vancouver facility will supply the US market initially until the California plant is fully up and running, with orders already secured from around 1,000 US retailers for the summer and into the autumn. In a new development, a selection of the company's products will be available on Amazon in the US by the end of June.
Scott says The Very Good Food Co. also plans to open two to three more butcher's stores come restaurants on an annual basis, with London, Toronto, Montreal and Los Angeles possibly on the cards.
Despite all the inroads being made to generate revenues, investors are likely to only wait so long for The Very Good Food Co. to turn a profit almost a year after the company made its stock-market debut on 18 June. The shares closed at CAD4.53 on the TSX Venture Exchange yesterday (1 June)
"We're really trying to build something for the long term that's going to be sustainable and that's going to be able to operate on a global scale, and to be able to do things a little bit differently," Scott says.